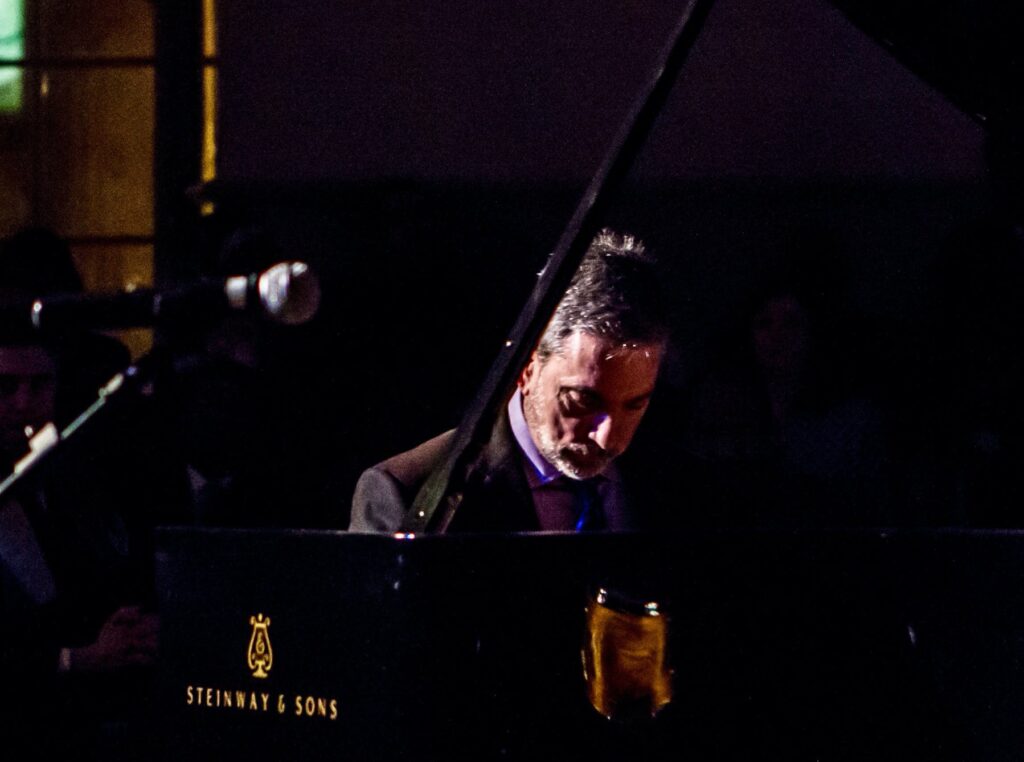 Organist Mike LeDonne has led his Groover Quartet — with tenor saxophonist Eric Alexander, guitarist Peter Bernstein and drummer Joe Farnsworth — for roughly 20 years. But, for five of the eight tracks on his new release It's All Your Fault, he expands the group with a watertight big band. All of those tracks are vivacious and hip, with LeDonne very much in the lead.
The title cut opens the album, a hear-me-roar original that features the leader soloing at length with infectious exuberance. The band swings like hell on another original, "Bags and Brown" (dedicated to LeDonne's longtime leader Milt Jackson, as well as to Ray Brown), and provides luxurious solo room for Bernstein, who rides the groove like a sailboat in a full wind. Alexander, the main horn throughout, stretches out most unusually on Grant Green's "Matador," and the band's rendition of Lee Morgan's "Party Time" does full justice to its title — like all the big band cuts, this one's infused with good will, ideal time and get-out-of-your-chair joyousness.
Even the cover of "Rock With You," made famous by Michael Jackson, proves delightful fodder for this large ensemble, with trumpeter Jon Faddis peppering the highest notes and bassist John Webber grounding the group on the low end. Every member, frankly, deserves a shout out for unfailingly crisp contributions on these hip-shaking charts.
The three quartet numbers don't attain the same level of exultation, although that has much to do with the material itself. Two of the pieces are covers of soft-pop: Lionel Richie's "Still" and "Biggest Part of Me," a huge hit for the band Ambrosia. But "Blues for Jed," the LeDonne original that closes the album, presents the Groover Quartet in fine form. It's far greasier than the pop covers and rekindles the head-bobbing spirit that makes so much of this album downright thrilling.
— Sascha Feinstein
Join thousands of other jazz enthusiasts and get new music, artists, album, events and more delivered to your inbox.