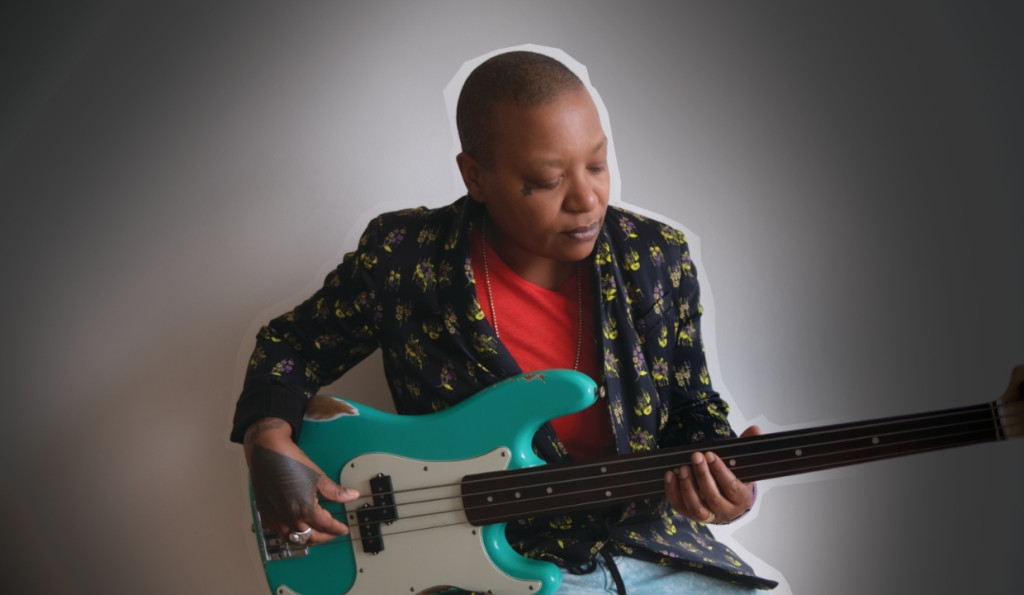 The Week in Jazz is your roundup of new and noteworthy stories from the jazz world. It's a one-stop destination for the music news you need to know. Let's take it from the top.
Noteworthy
Craft Record Store Day Black Friday Releases: Craft Recordings announced the release of exclusive titles for Record Store Day Black Friday (November 24). Releases will include a mono edition of the 1957 jazz classic Gil Evans & Ten, a 50th-anniversary edition of Chico Hamilton's lost gem The Master, the latest instalment in the Jazz Dispensary series and a collection of rare demos to iconic Stax Records hits. Click here for more Record Store Day Black Friday updates.
New Meshell Ndegeocello Single: Meshell Ndegeocello has released the new single "The Atlantiques," a bonus track from her acclaimed Blue Note debut, The Omnichord Real Book, released in June. You can watch a video of her band performing the song live in the studio via the player below. Additionally, you can click here to read our feature on Meshell Ndegeocello's new album from our Fall 2023 issue.
Norah Jones Record Store Day Black Friday Release: Norah Jones will release a Black Friday Record Store Day exclusive LP featuring songs from her podcast Norah Jones Is Playing Along. Available exclusively at indie record stores on color vinyl, the collection presents a selection of the singer/songwriter's collaborations with a diverse range of artists including Jeff Tweedy, Mavis Staples, Brian Blade, Rodrigo Amarante and more.
New Art Pepper Live Recordings Set: Omnivore Recordings has released Art Pepper's The Complete Maiden Voyage Recordings. This is a seven-disc set of live performances, some of which were previously unissued, from the legendary saxophonist's three-night stand in Los Angeles' Maiden Voyage Club in 1981. The package comes with a 44-page booklet with photos, Pepper's original handwritten notes and commentary, and a new essay from Laurie Pepper.
New Albums
Rogue Parade, Dion's Quest (Sugah Hoof): Chicago-based saxophonist/composer Greg Ward re-introduces the stellar outfit of Rogue Parade, which includes Matt Ulery, Quin Kirchner, Dave Miller and Matt Gold, on his new album, Dion's Quest. Released on February 10, the album follows the five-piece ensemble's critically acclaimed Stomping Off From Greenwood, released in 2019.
Euge Groove, Comfort Zone (Shanachie): Saxophonist Euge Groove's 13th album as a leader, features tributes to Junior Walker and Maceo Parker, as well as special guests Candy Dulfer, Richard Elliot and Dino Soldo. "The title Comfort Zone came about because I was anything but comfortable writing this album and I needed to get out of my comfort zone," explains the artists via an official statement, "writing songs in different keys than I'm used to, made me come up with different melodies and chord structures."
Darcy James Argue's Secret Society, Dynamic Maximum Tension (Nonesuch): Composer/bandleader Darcy James Argue and his Secret Society ensemble make their Nonesuch debut with Dynamic Maximum Tension. The album pays homage to some of Argue's key influences with original songs dedicated to R. Buckminster Fuller, Alan Turning and Mae West, as well as a response to Duke Ellington's "Diminuendo and Crescendo in Blue," and much more.
Wynton Marsalis, Wynton Marsalis Plays Louis Armstrong's Hot Fives and Hot Sevens (Blue Engine): Performed in 2006, Wynton Marsalis Plays Louis Armstrong's Hot Fives and Sevens assembles an all-star band of Marsalis collaborators, including Wycliffe Gordon and Jon Batiste. Together, they recreate the magic of Armstron's seminal ensemble, reimagining such classics as "Basin Street Blues," "St. James Infirmary" and "Heebie Jeebies."
Live Music and Festival News
NEC Jazz Orchestra Celebrates George Russell: The NEC Jazz Orchestra will be celebrating the centennial of trailblazing music theorist, composer and long-time NEC faculty member George Russell's centennial in its first concert of the season. The Music of George Russell will take place on October 19 at NEC's Jordan Hall, 290 Huntington Avenue, Boston. Tickets here.
SFJAZZ Gala 2024 to Honor Patti Austin: SFJAZZ will honor singer/songwriter Patti Austin with the SFJAZZ Lifetime Achievement Award during its annual SFJAZZ Gala. The event will take place on May 9, 2024, at the SFJAZZ Center and centered around a Gala Concert, featuring jazz artists in all-star collaborations. The SFJAZZ Gala is a benefit for SFJAZZ's artistic and education programs with the goal of advancing the art form of jazz in the Bay Area and beyond. More here.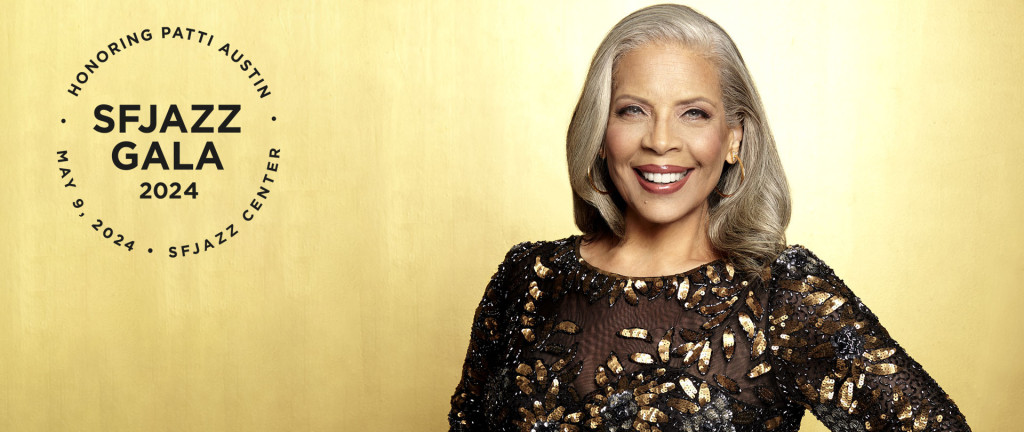 Jazzfest Berlin 2023: The 60th edition of Jazzfest Berlin is set to take place in the German capital from November 2-11. The program will showcase different established artists from a variety of different traditions who have shaped the history of improvised music, including Henry Threadgill with a commissioned composition for his ensemble Zooid and the Berlin line-up Potsa Lotsa XL led by saxophonist Silke Eberhard and the continuation of its artistic collaborations with leading figures from Chicago's Association for the Advancement of Creative Musicians. Fred Frith, Nancy Mounir and Mary Halvorson with Sylvie Courvoisier are also set to perform, among others. More here.
12th Annual Sarah Vaughan International Jazz Vocal Competition Announces Top Five Finalists: The New Jersey Performing Arts Center (NJPAC) has announced the top finalists of the 12th Annual Sarah Vaughan International Jazz Vocal Competition. The top five finalists, pulled from over 280 submissions from 37 countries, are Daryann Dean (Los Angeles, CA), Bianca Love (New Orleans, LA), Tyreek McDole (St. Cloud, FL), Ekep Nkwelle (Washington, DC), and Emma Smith (London, UK). They will compete on November 19 on the NJPAC stage in front of a live audience before a distinguished panel of judges as part of the TD James Moody Jazz Festival.
Featured photo by Charlie Gross.
Like this article? Get more when you subscribe.
Join thousands of other jazz enthusiasts and get new music, artists, album, events and more delivered to your inbox.