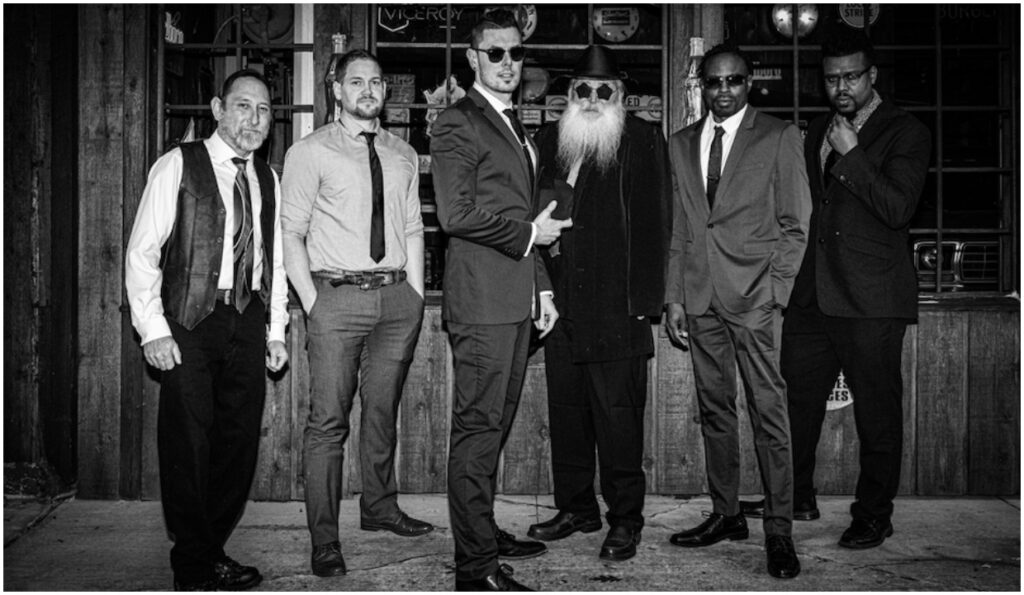 Discover great new music this weekend with our weekly roundup of new songs and albums! This week's New Release Cheat Sheet features new music by Matthew Alec and The Soul Electric, The 8-Bit Big Band, a tribute to David Bowie and more.
New Songs and Videos
Matthew Alec and The Soul Electric, "Cleveland Time" feat. Tom "Bones" Malone [Song premiere]
Cleveland-based high-energy jazz fusion group Matthew Alec and The Soul Electric will be releasing their new album, Cleveland Time, on February 19. The title track from the record finds the explosive six-piece ensemble joined by none other than trombone legend Tom "Bones" Malone, known for his work with the Saturday Night Live Band, The Blues Brothers and much more. According to Alec, this was just the right song to make their upcoming fusion album an epic one. "Everything literally came together perfectly," he concludes via a statement.
We Are KING, "Space Oddity"
BBE Music has announced the release of a tribute album to David Bowie, on what would have been the legendary artist's 74th birthday. Modern Love, out on May 28, features an array of artists such as Jeff Parker, Meshell Ndegeocello, Nia Andrews and more championing the lesser-known connection of Bowie's music to soul, R&B, jazz, funk and gospel through reinterpretations of songs from his stellar repertoire. The announcement comes with the release of a soulful rendition of Bowie's 1972 hit "Space Oddity" by We Are KING.
Jane Ira Bloom and Mark Helias, "Some Kind of Tomorrow"
Longtime bandmates and master improvisers, saxophonist Jane Ira Bloom and bassist Mark Helias, recorded a series of improvised duets over the internet during the spring, summer and fall of 2020. A selection of these performances are collected in their new album, Some Kind of Tomorrow, released on January 7, and you can listen to its title track via the player below. "It's as real as it gets for two musicians who needed to create music together to try to find some way to mend the world," says Bloom about the music via a statement.
New Albums
Andy James, Tu Amor (Le Coq)
Vocalist Andy James' passion for jazz singing and Flamenco dancing come together on Tu Amor, with arrangements by Bill Cunliffe and featuring an all-star lineup including, among others, John Patitucci, Vinnie Colaiuta and John Beasley. This album, featuring classics and an original piece by percussionist Alex Acuña, is also the first solo release by an artist on Le Coq, the new label James founded with her husband Piero Pata.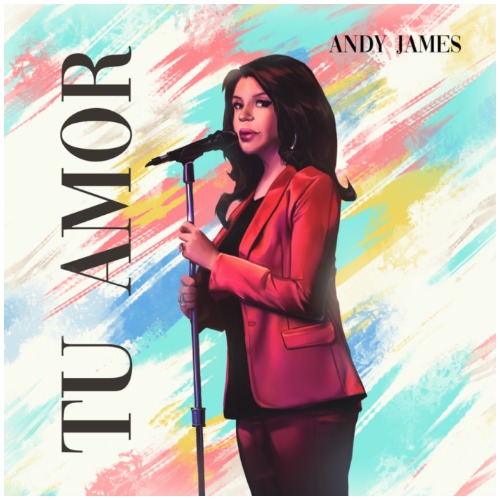 The 8-Bit Big Band, Backwards Compatible (Teamchuck)
Charlie Rosen and his spectacular 70+ piece ensemble, The 8-Bit Big Band, return with a brand new collection of arrangements of music from the "Great Video Game Songbook." Backwards Compatible is their third full-length recording and compiles new arrangements of compositions from the score of some of the most beloved video games of all time, including Zelda: Ocarina of Time, Super Mario Land, Sonic the Hedgehog 3 and more.
Miguel Zenón and Luis Perdomo, El Arte del Bolero (Miel)
Saxophonist Miguel Zenón and pianist Luis Perdomo share their passion for the bolero with the world on their new collaborative album. In doing so, they revisit its legacy in the development of jazz. Recorded in one take at New York City's The Jazz Gallery in September 2020, El Arte del Bolero sees them performing fresh duo renditions on familiar classics of the bolero and also celebrating the vocalists of this Hispanic genre.
Like this article?  Get more when you subscribe.
Join thousands of other jazz enthusiasts and get new music, artists, album, events and more delivered to your inbox.