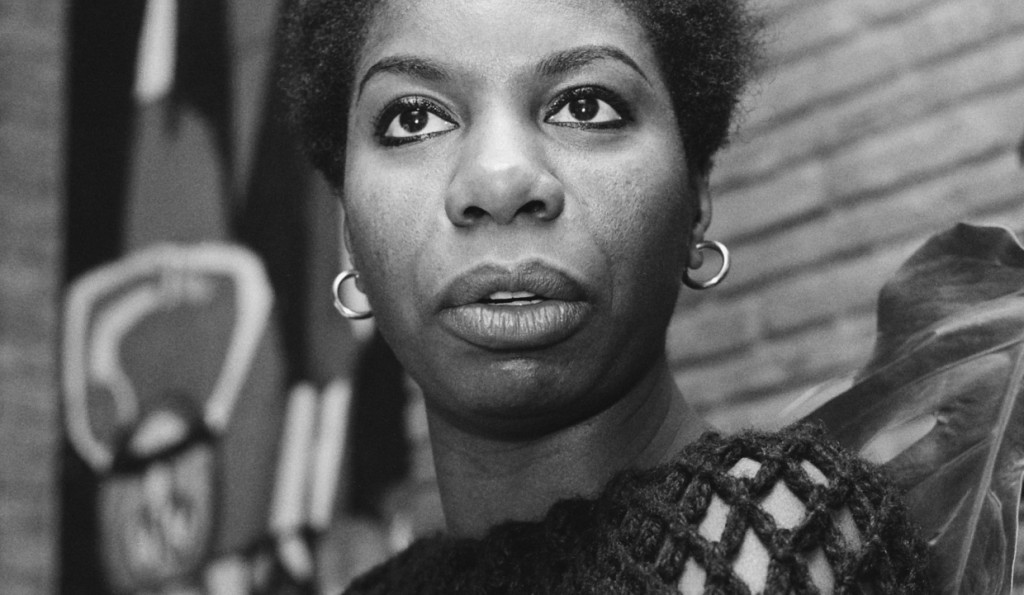 The Week in Jazz is your roundup of new and noteworthy stories from the jazz world. It's a one-stop destination for the music news you need to know. Let's take it from the top.
Noteworthy
NOUT Wins EJN Zenith Award for Emerging Artists: French trio NOUT is the winner of the second Zenith Award for emerging artists. The initiative was launched by the Europe Jazz Network in collaboration with 12 Points Festival and supported by Creative Europe to shine a spotlight on a remarkable European ensemble or solo project working in creative and improvised music. NOUT is a French creative music trio that has been performing since 2020.
Verve/UMe's Acoustic Sounds Vinyl Series Continues: Acoustic Sounds, Verve/UMe's audiophile vinyl reissue series, continues this year with more definitive pressings of some of the label's best-known jazz albums. Releases scheduled for 2023 include classic records from Alice Coltrane, Billie Holiday, Cannonball Adderley, Ella Fitzgerald, Nina Simone and many more, and officially kicked off on February 3 with the reissue of Oscar Peterson's Night Train. The LPs are mastered from original analog tapes and presented on 180-gram vinyl in high-quality tip-on gatefold jackets.
Verve/UMe Launch Yearlong Nina Simone Celebration: Verve/UMe have also announced a yearlong celebration of Nina Simone, to mark what would have been her 90th birthday year. Highlights of the Happy Birthday, Miss Simone campaign include a previously unreleased live album, You've Got to Learn, recorded at the 1966 Newport Jazz Festival; a first-ever official video for her timeless classic, "I Put a Spell on You"; a new greatest hits album, Great Women of Song: Nina Simone; Dolby Atmos mixes of her entire UMG catalog; an audiophile-grade vinyl pressing of Wild Is the Wind and much more to be announced throughout the year. More here.
Somi and Chief Xian aTunde Adjuah Win Doris Duke Artist Award: Somi and Chief Xian aTunde Adjuah are among the creatives to have been awarded this year's prestigious Doris Duke Artist Award. Each year, the prize is given to individual performing artists to celebrate their contributions to jazz, contemporary dance and theater at large. This year's winners were honored at the first-ever award ceremony for the Doris Duke Artist Awards, held at Jazz at Lincoln Center on February 13.
Manfred Eicher Receives Bavarian Honor: ECM label head Manfred Eicher has been awarded the Bayerischer Staatspreis in honor of his musical achievement. The State Prize is awarded to personalities who have made a significant contribution to building culture in Bavaria. According to the jury it is "with visionary energy, tireless creative power and a sure feeling for individual sound aesthetics, that he has helped shape the course of jazz worldwide over 50 years."
New and Upcoming Albums
Jennifer Hartswick, Something in the Water (Brother Mister/Mack Avenue): Vocalist/trumpeter Jennifer Hartswick reprises her collaboration with renowned bassist Christian McBride on her new album, Something in the Water, performing alongside her core ensemble and featured guests. The record, out now, finds her interpreting nine new tracks, comprising originals and fresh arrangements of familiar songs, presenting as a press release explains "a tender portrait of the human condition, brimming with humor and vulnerability."
Raw Poetic, Space Beyond the Solar System (22nd Century Sound): MC/lyricist Raw Poetic's new album, Space Beyond the Solar System, is a magnum opus of explorative music featuring 17-tracks and clocking in at around two hours in length. This absorbing and thought-provoking new record renews Raw Poetic's longstanding collaboration with producer Damu the Fudgemunk and features legendary saxophonist Archie Shepp on three of its tracks.
Berke Can Özcan and Jonah Parzen-Johnson, Friendship Music from Turkey (self-released): On March 3, Turkish drummer Berke Can Özcan and American baritone saxophonist Jonah Parzen-Johnson will release a 20-minute EP of texturally immersive and melodically rich improvised music to support earthquake relief efforts in Turkey. The music was performed live in Istanbul, Turkey, in April 2022 and documents the first meeting between two musicians. It is also the precursor to a new collaborative LP that will be released sometime next year.
Wolfert Brederode, Ruins and Remains (ECM): Ruins and Remains is a suite originally composed by Dutch pianist Wolfert Brederode for piano, string quartet and percussion. The piece was originally written to mark the 100th anniversary of the end of World War I but has since come to embody meanings broader and more personal. It was released on record for the first time on September 23 via ECM, as the pianist's fourth release as a leader for the fabled label.
Live Music and Festival News
Austria's Bezau Beatz Festival 2023, August 10-13: The 16th edition of Bezau Beatz will take place in the Western Austrian Alps on August 10-13. This is an intimate festival of creative and improvised music with an enthusiastic following, curated by drummer Alfred Vogel. Concerts will take place at such locations as a vintage steam engine garage, a sawmill, a chapel or a platform 1650 metres above sea level. More here.
2023 JAS June Experience Lineup Announced: Jazz Aspen Snowmass (JAS) has announced the full artist and venue lineup for the JAS June Experience, which will take place on June 22-25 in downtown Aspen. The Experience will consist of multiple staggered daily shows, taking place at twelve different venues. Artists scheduled to perform include Eliane Elias, Black Joe Lewis, Toy Monaco, The Greyboy Allstars with Karl Denson, Veronica Swift and the Django Festival Allstars, among others. More here.

Leuven Jazz Festival 2023, March 9-19: Leuven Jazz celebrates its landmark 10th edition this year from March 9-19, with concerts taking place all around the Belgian city of Leuven. Confirmed artists scheduled to perform include John Scofield, Young Artist in Residence Eliott Knuets, Lakecia Benjamin and Tigran Hamasyan, with more names to be announced soon. More here.
Billy Childs at Jazz at Lincoln Center, March 9-12: Pianist Billy Childs will be performing music from his upcoming album, The Winds of Change, at Dizzy's Club at Jazz at Lincoln Center on March 9-12. Tickets here. The Winds of Change will be released on March 17, featuring music inspired by film noir atmospheres and the Los Angeles of the artist's youth, performed alongside a dream quartet.
Featured photo: Nationaal Archief/Creative Commons.
Like this article?  Get more when you subscribe.
Join thousands of other jazz enthusiasts and get new music, artists, album, events and more delivered to your inbox.