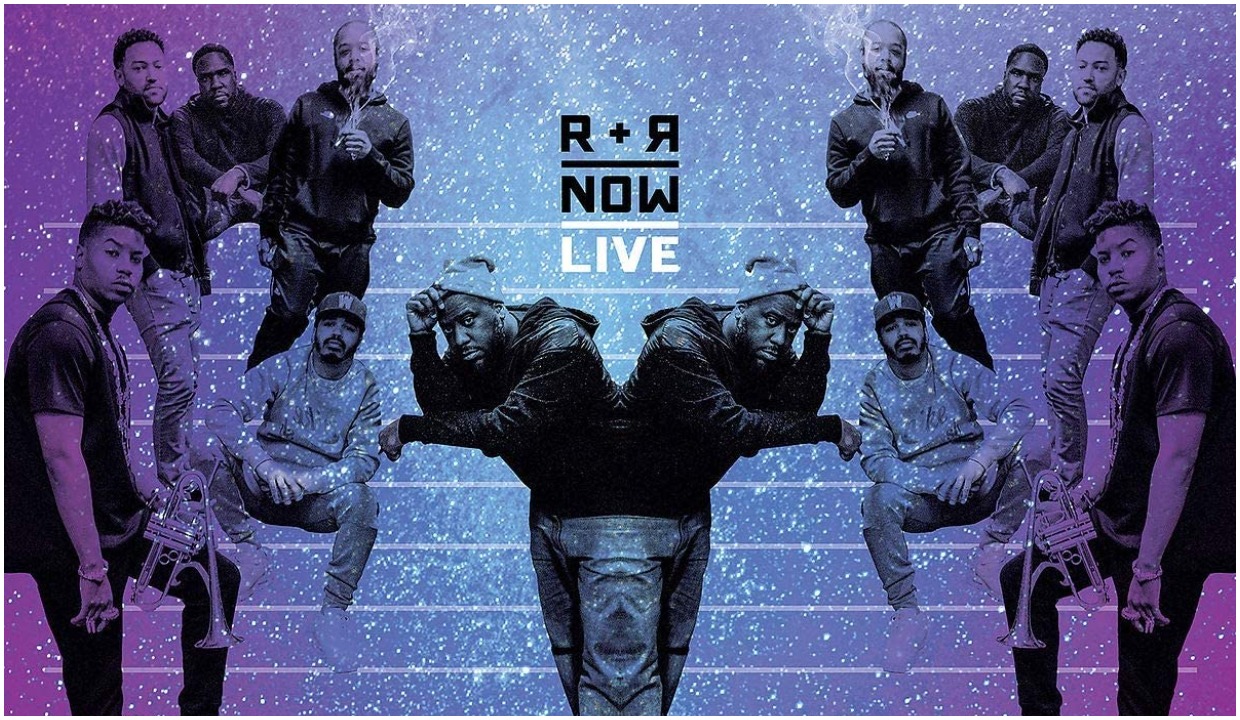 Discover great new music this weekend with our weekly roundup of new songs and albums! This week's New Release Cheat Sheet features new music by Malnoia, Laila Biali, jazz supergroup R+R=NOW and more.
New Music and Videos
Malnoia, "DemocrApp" (Video premiere)
"DemocrApp" is a playful and adventurous track off Hello Future, the upcoming concept album by Malnoia, the chamber-jazz trio led by pianist/composer Jorn Swart. You can hear an alternate live version of the track, recorded at Cultuurschip Thor in Zwolle, Netherlands, via the player below. The new album is out on Match 19 via Outside In and explores humanity and art in the increasingly digital world, drawing on an eclectic pool of influences ranging from sci-fi to philosophy, and pairing compositions with short fiction. There will also be a six-day online event on March 13-18 in the lead-up to Hello Future's release, with exclusive music videos, short stories, interviews, and a livestream event. Click here for more. 
Laila Biali, "A Case of You"
Ahead of Valentine's Day 2021, multi-award-winning singer/songwriter/pianist Laila Biali – also a winner of the 2020 SOCAN Music Songwriting Award- has shared her intimate cover of Joni Mitchell's classic love song, "A Case of You" from her fabled 1971 album, Blue. Biali's version was captured live off the floor at Revolution Recording Studios. Her heartfelt cover also features George Koller on upright bass and Laila's husband Ben Wittman on djembe.
Hailey Brinnel, "Give Me the Simple Life"
2021 Sarah Vaughan International Jazz Vocal Competition finalist Hailey Brinnel revitalizes the '30s and '40s jazz tradition on her debut album, I'm Forever Blowing Bubbles, due out March 5 via NextLevel, an imprint of Outside In Music. The record features the vocalist/trombonist's ingenious arrangements of both widely-known standards and lesser-known gems, including this bass-and-vocals take on the 1946 song "Give Me the Simple Life" with Joe Plowman on bass. "I wanted to create a track steeped in the tradition of swing and vocal improvisation while evoking a sense of joy, bounce and delightful simplicity," says Brinnel.
New Albums
Jakob Bro, Uma Elmo (ECM)
Uma Elmo is the characteristically atmospheric and richly melodic new album by Jakob Bro and marks his fifth album for ECM. It also showcases his new trio with Norwegian trumpeter Arve Henriksen and Spanish drummer Jorge Rossy. Despite their musical synergy, the three musicians performed together for the first time ever for this album's sessions in Lugano, Switzerland, with ECM founder Manfred Eicher producing. Order Uma Elmo here.
R+R=NOW, R+R=NOW Live (Blue Note)
R+R=NOW Live is the first live album by jazz supergroup R+R=NOW, formed by Robert Glasper, Terrace Martin, Christian Scott aTunde Adjuah, Derrick Hodge, Taylor McFerrin and Justin Taylor. The music was recorded at the Blue Note Jazz Club in New York City in October 2018, shortly after the release of their debut album Collagically Speaking, and includes live renditions of tracks from the record and more. Order R+R=Now Live here.
Mia Doi Todd, Music Life (City Zen)
Singer/songwriter Mia Doi Todd's epic, cinematic new album, Music Life, is out today via her label City Zen Records. Its songs are autobiographical with a splash on mythology, particularly embracing the themes of motherhood and the creative life of the artist. Recorded in her native Los Angeles, Music Life also features guest performances from Jeff Parker, Money Mark, Fabiano do Nascimento and more. Order Music Life here.
Like this article?  Get more when you subscribe.
Join thousands of other jazz enthusiasts and get new music, artists, album, events and more delivered to your inbox.