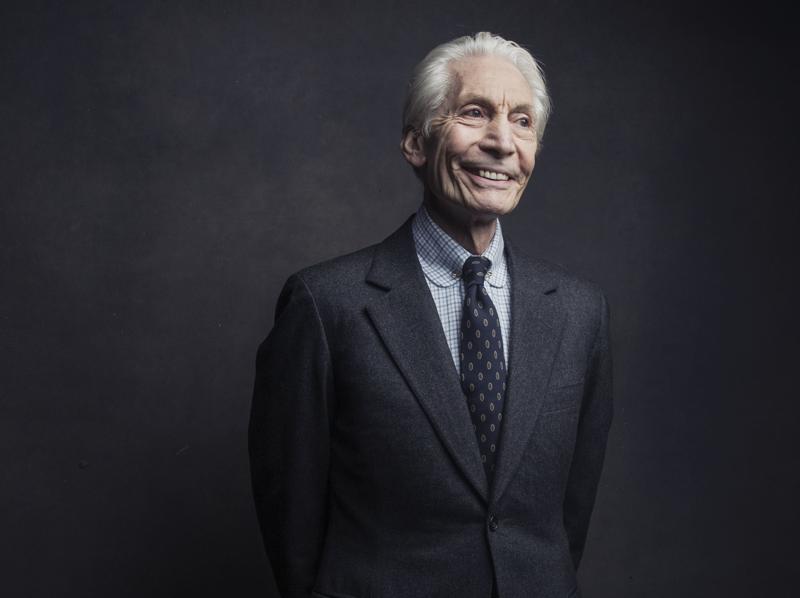 When I heard the news that Charlie Watts had died, my mind flashed back to the night we went to hear tango in Buenos Aires.
I remember watching him listening. He was taking in the whole scene — the place, the orchestra, the young singer, who looked like a '40s crooner, dapper, his hair slicked back, and the dancers. It was 2006, and La Ideal, a grand, beautiful, run-down belle epoque café, was still open then, and it was a favorite of local tango dancers. Now and then, Charlie would ask a question, very specific, about the music or the rituals of tango dancing and fade back in his chair. There was no chit-chat. He wanted to know.
He didn't have a drink the whole night (he had had a severe drinking problem in the '80s), so none in our group did either.
Some in the group, my girlfriend for one, didn't know who he was. They knew his little band by name, of course, but if he had sat next to them on the bus, they wouldn't have raised an eyebrow — and that clearly was fine with Mr. Watts.
This was a low-key, last-minute, hanging-out-with-friends affair.
The concert at River Plate Stadium was a couple of days away, and I had taken Rolling Stones saxophonist Tim Ries — a friend of a friend —  to buy records and to see the city. I was in Buenos Aires, my hometown, visiting my family, and I believe it was Tim's first time there. So, of course, we talked about tango and jazz, had a leisurely lunch, decided that we would go out that night and check a couple of places with live music, and went our separate ways.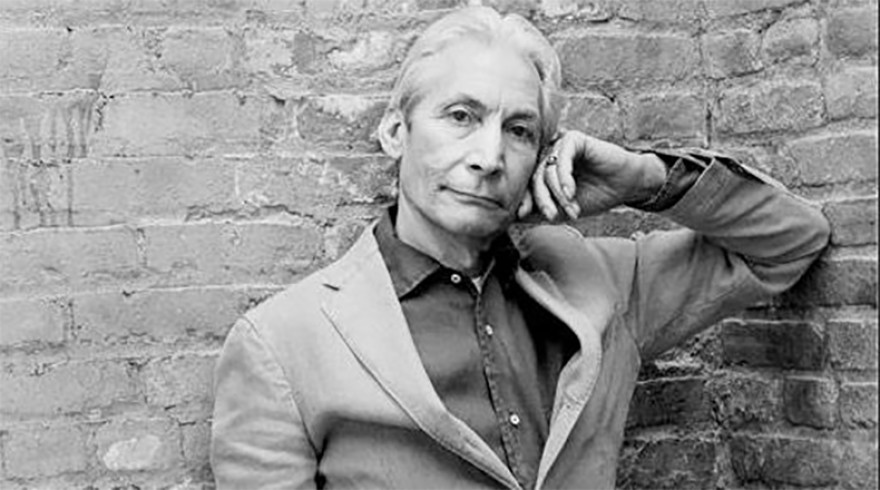 About an hour later, I got a call from Tim: "Listen, is it OK if Charlie comes with us?"
"Sure, of course," was my automatic response. I didn't know who Charlie was. It could've been one of the band's techies for all I knew. It was fine.
Then the lightbulb went on: Oh, wait. That Charlie?
When I went by the hotel to meet Tim and Charlie, I got a taste of the life of the Rolling Stones-on-tour — a commando-style operation, side door, two vans, bodyguards with earpieces, two-way radios, the works.
Even as a Stones fan, Watts had always been a curious character to me. Old-style elegant, discreet, self-effacing, I remember thinking that he looked like someone who had wandered into the wrong movie but had been asked to stay until a real rock drummer — say, a wild Keith Moon look- and soundalike — could be found.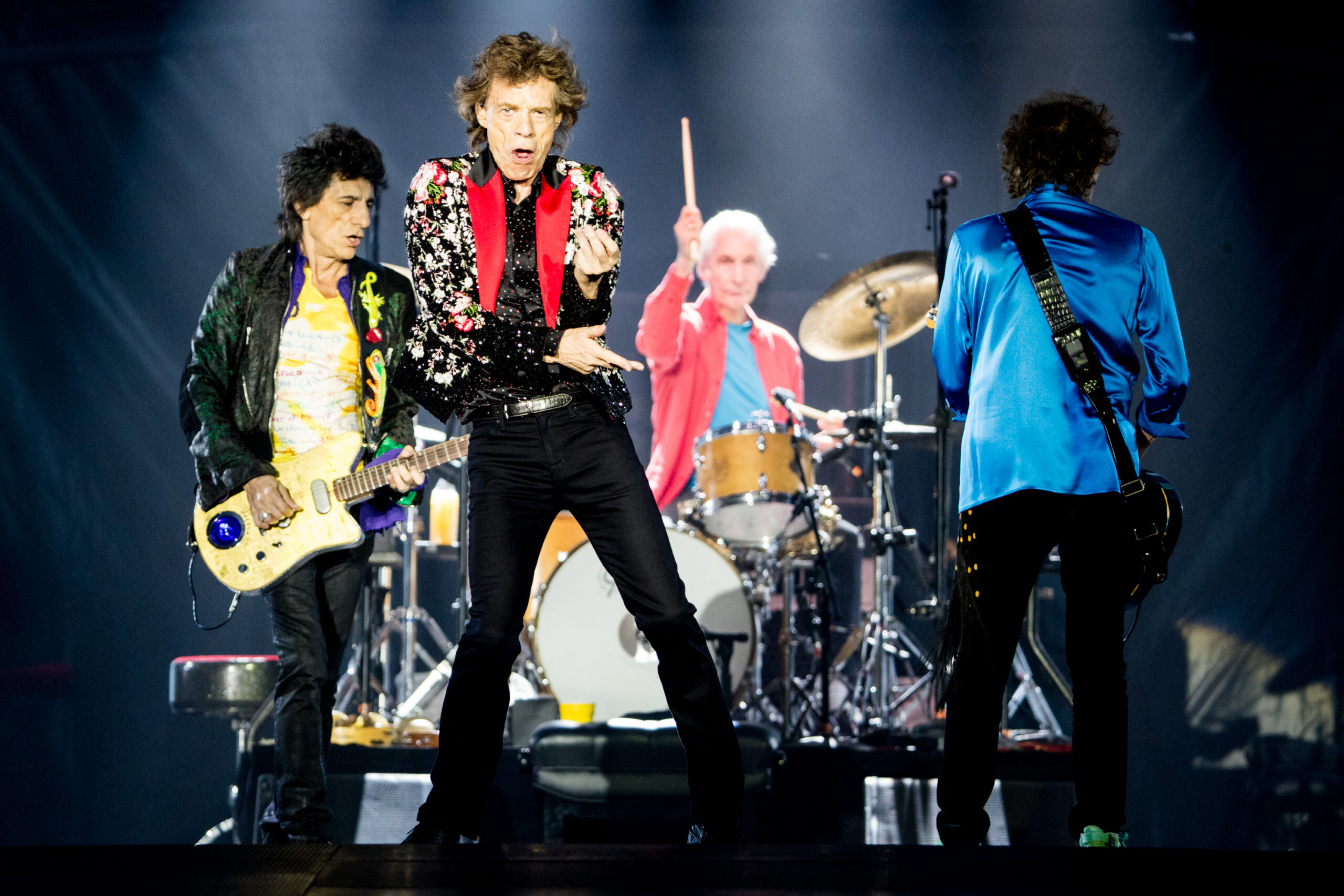 Every time I watched him play, on film or videos, he seemed amused with the whole Stones act. It took me years — until attending a Stones' show in San Antonio, Texas, in 1994, while reporting on the band's tour for The Miami Herald — to realize how crucial he was to their sound. As a jazz snob, I had once dismissed Watts as a primitive. The truth was, his impeccable time-keeping and his economic but smart drumming anchored the music and allowed the rest of the band to do their thing.
I remember, at one point during that show, watching Mick Jagger out front, Keith Richards just behind him, and Charlie Watts behind both of them, the three in a line, and thinking that there it was for all to see: the spine of Stones — and the foundation was Watts.
When I met him in person that night in Buenos Aires, he was a perfect English gentleman, as I expected. Courteous, slightly distant, with a soft handshake, and not particularly talkative.
At La Ideal, the tango place, we snuck in unannounced, found a couple of tables up front near the dance floor, and stayed for a whole set. We joined two small tables; he sat at one end and I don't think he ever moved.
The Charlie Watts amused smile I had seen so many times was gone. He looked awed.
At the break, we left as discreetly as possible and went off to a jazz club where, as it turns out, a drummer friend was leading his band. I had given him a heads up so as not to freak him out.
Again, our group sat as inconspicuously as possible (this audience did know who Charlie Watts was), then Tim went up and joined the band for a couple of tunes. I sat next to Watts, and for the rest of our time at the club, we listened to and talked about jazz. He spoke about Max Roach, Art Blakey and Charlie Parker, reminisced about the jazz and blues scenes in London in the '60s, and, after I asked him, talked about his self-named big band and his quintet. He asked about jazz in Buenos Aires and for recommendations of young Argentine musicians.
I didn't ask, and he never said anything, about the Stones.
About two weeks later, the tour stopped at what was then called the BankAtlantic Center, now the BB&T Center, in Sunrise, Florida.
On the day of the show, I stopped by the hotel to catch up with Tim and take him to lunch. As we were getting ready to leave, the phone rang. I was reading the paper, not wanting to eavesdrop. Then Tim turned and said, "Charlie says hi."
"Listen, are you doing anything tonight?" asked Tim. "Charlie wants to invite you."
So that night, before the show, I'm chatting with Tim backstage, and Mr. Watts drifts in with a big smile.
He is warm and friendly. We make small talk, and I ask, "So, you've been a couple of days in South Florida, did you go out to hear any music?"
It was a fraction of a fraction of a second, but he smiles mischievously, tilts his head and says, "Nah, I don't go out at night, only to tango."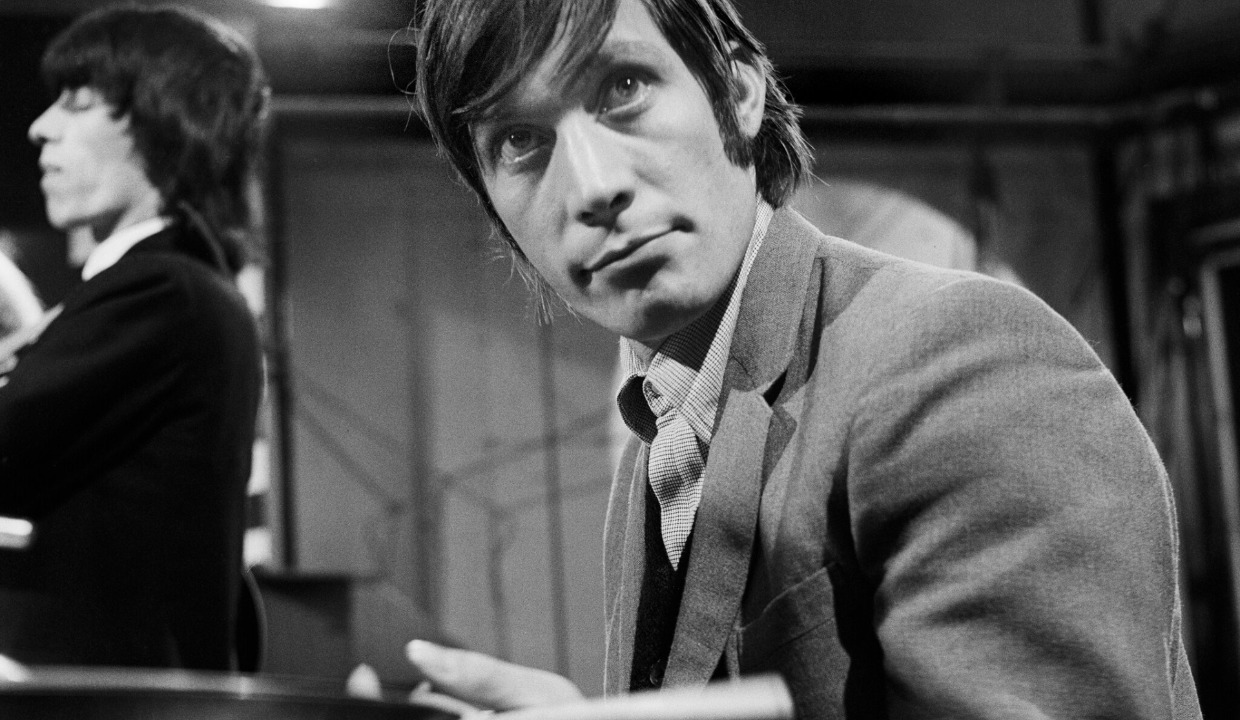 I imagine you will look for Bird and Max Roach and Miles first, but I hope that wherever you are, there are some good tango places, Mr. Watts.
Editor's Note: Fernando Gonzalez was the managing editor of JAZZIZ (2003-2008) and a jazz and pop music critic for The Miami Herald.
Feature photo courtesy Victoria Will/Invision/AP, File
Join thousands of other jazz enthusiasts and get new music, artists, album, events and more delivered to your inbox.