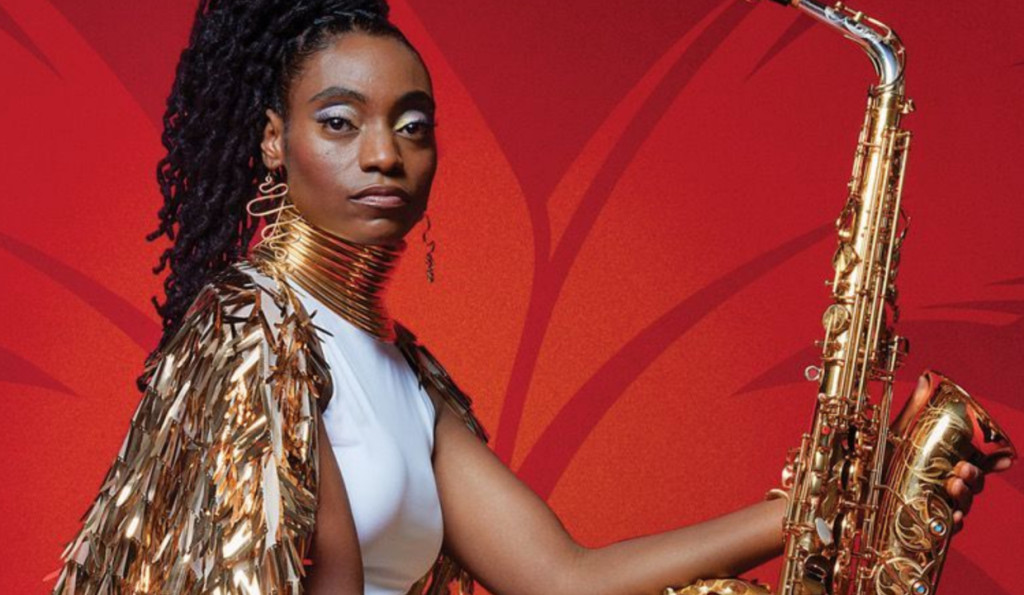 Lakecia Benjamin set an ambitious agenda for Phoenix. Her fourth album celebrates laudable women across social and creative spectrums in a way that requires the saxophonist and composer to perform at a level that does them justice. And much more often than not, she achieves this objective in thrilling fashion.
Benjamin throws down the gauntlet on track one, "Amerikkan Skin," in which a screaming siren serves as introduction to words spoken by legendary political activist Angela Davis: "Revolutionary hope resides precisely among those women who have been abandoned by history." Benjamin matches these words with an urgent tone amid clarion calls from her inspired crew, including keyboardist Victor Gould, drummer EJ Strickland, bassist Ivan Taylor, synthesizer expert Orange Rodriguez and trumpeter Josh Evans. Over the course of its nine minutes, the piece whipsaws from mournful to defiant and back again with breathtaking assurance.
On the cuts that follow, Benjamin demonstrates her stylistic versatility. She provides sympathetic settings for vocalist Dianne Reeves (the lush, lovely "Mercy") and pianist Patrice Rushen (the well-named "Jubilation"), who've earned their stellar reputations over decades. But she's just as comfortable collaborating with new-school singer/synthesizer artist Georgia Anne Muldrow on the epically widescreen title tune, or juxtaposing gentleness and aggression on "Peace Is a Haiku Song" and "Blast," both built around text delivered by poet Sonia Sanchez. The wisdom of saxophonist Wayne Shorter similarly informs "Supernova," an idiosyncratic miniature framed by "Coltrane" and "Basquiat," during which Benjamin nods to giants of the past as she looks toward the future. What lies ahead for Benjamin should be equally exciting. — Michael Roberts
Join thousands of other jazz enthusiasts and get new music, artists, album, events and more delivered to your inbox.