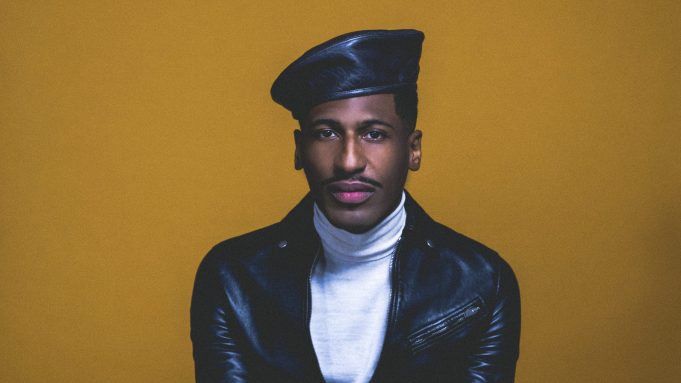 If you're looking for some great new music to discover this weekend, look no further than our weekly New Release Cheat Sheet.
New Songs and Videos
Juanma Trujillo, "Nieto" [Song Premiere]
Venezuelan-born, New York-based guitarist Juanma Trujillo honors the memory of his late grandfathers with his new album, Ímpetu, a mesmerizing suite of original music. The album is due out October 1 on Falcon Gumba and also features saxophonist Hery Paz, pianist Santiago Leibson and drummer Robin Baytas. "Nieto" is the album's first track and movement from the project "I wanted to write an opening to the suite that had an ominous mood and that would synthesize all the themes in the record," he explains via a press release. "I wanted to convey a feeling of catharsis through the intensity."
Winterlark, "When I Saw You Stranded There" [Song Premiere]
Winterlark is a new Santa Cruz-based folk-jazz duo formed by guitarist/vocalist/songwriter Sweeney E. Schragg and upright bassist/vocalist/songwriter Kristin Olson. Together, they will release a pair of EPs, the first of which is titled When I Saw You Stranded There. "The music on this album is two people bantering, laughing, ruminating, sparring and liking each other," explains Olson via a press release. The EP's title track and lead single, premiering via the player below, is a co-penned original composition that pays tribute to The Beatles while evoking the charming repartee that Ella Fitzgerald and Louis Armstrong had on their fabled duet recordings. Pre-order the EP here.
Jon Batiste, "Sweet Lorraine"
Jon Batiste's take on Nat "King" Cole's classic "Sweet Lorraine" is the first single from Relief: Benefit for the Jazz Foundation of America's Musicians' Emergency Fund. The record is an unprecedented, star-studded collection from America's top jazz labels in support of musicians affected by the pandemic. The 2-LP set drops on September 24 and also features Herbie Hancock, Wallace Roney, Buster Williams, Christian McBride, Hiromi and many more. Click here to pre-order.
New Albums
Brian Jackson, Ali Shaheed Muhammad & Adrian Younge, Brian Jackson JID008 (Jazz Is Dead)
The latest installment of Ali Shaheed Muhammad and Adrian Younge's Jazz Is Dead series is their collaboration with Brian Jackson, the musical director and multi-instrumentalist best known for his legendary collaborations with Gil Scott-Heron. "Brian Jackson is the first album we recorded for Jazz Is Dead," reveals Younge via an official statement. "He set the tone for the entire label. He turned our aspirations global … We are forever indebted to this icon." Order Brian Jackson JID008 here.
Gerry Gibbs, Songs From My Father (Whaling City)
Drummer Gerry Gibbs pays tribute to his groundbreaking vibraphonist father Terry Gibbs, one of the last living architects of bebop. Songs From My Father features inventive and modern arrangements of 18 tracks selected from his father's fabled discography, performed by four iterations of his Thrasher Dream Trio. It also includes one track composed specifically for this project by Chick Corea and one of the late great pianist's last recorded performances. Order Songs From My Father here.
Patricia Barber, Clique (Impex)
With Clique, pianist/vocalist Patricia Barber returns to the standards-album format for the first time since 2000's Nightclub. The record finds her revisiting standards and well-known songs that she has frequently performed as encores, including classics by Rodgers & Hammerstein, Stevie Wonder, Thelonious Monk and more. These tracks are performed with her longtime rhythm section of bassist Patrick Mulcahy and drummer Jon Deitemyer, plus guitarist Neal Alger and saxophonist Jim Gailloretto. Order Clique here.
Like this article?  Get more when you subscribe.
Join thousands of other jazz enthusiasts and get new music, artists, album, events and more delivered to your inbox.