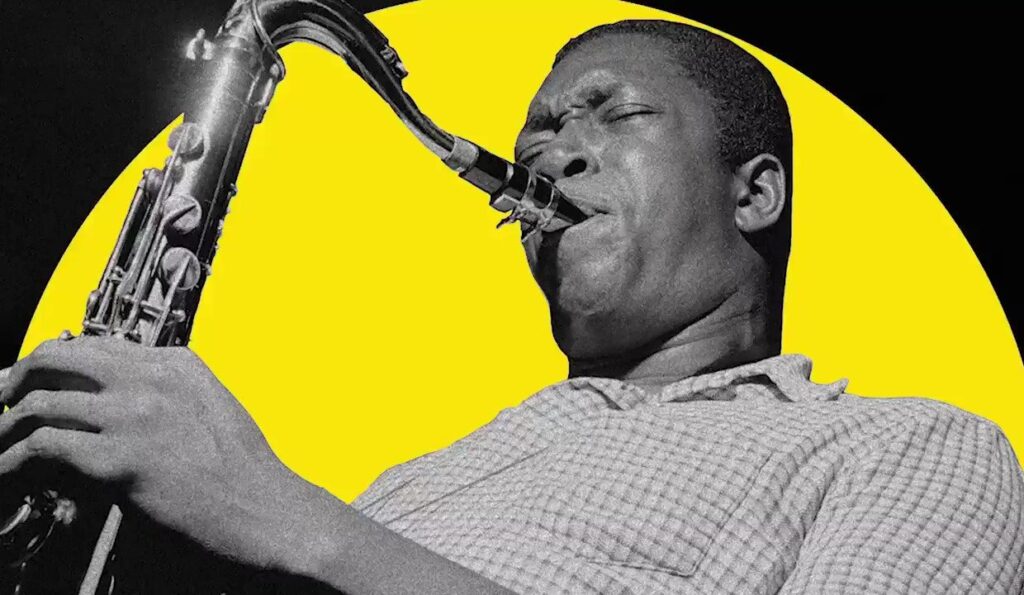 The Week in Jazz is your roundup of new and noteworthy stories from the jazz world. It's a one-stop destination for the music news you need to know. Let's take it from the top.
Noteworthy
New Compilation Explores John Coltrane as a Sideman: Craft's forthcoming Another Side of John Coltrane explores the trailblazing saxophonist's work as a sideman. Its tracklist features some of his best work in sessions led by the likes of Miles Davis, Thelonious Monk, Sonny Rollins and more. Another Side of John Coltrane is out on August 20 and will be offered on vinyl as a 2-LP set and as a limited-edition yellow-colored pressing. The compilation will also be available on CD and across digital platforms. Pre-order here.
JAS Mid-Summer Academy Expands: Jazz Aspen Snowmass (JAS) will expand its mid-summer JAS Academy collaboration with the Frost School of Music at the University of Miami to include the new "Combo/Small Ensemble Sessions." This two-week intensive workshop will take place on July 11-25 and will be followed by the highly-acclaimed JAS Academy "Individual/Big Band Sessions" from July 25-August 8, led by Christian McBride. For more details on the students attending this year, as well as the student performances that will be taking place over the four weeks at a variety of venues, CLICK HERE.

Diana Ross to Release First Album in 15 Years: Diana Ross will release her first album in fifteen years this fall via Verve. The album is titled Thank You. It was entirely recorded in her home studio during the pandemic and described via a press release as "a powerful, inclusive musical message of love and togetherness." The announcement comes with the release of Thank You's first single and title track, which you can listen to via the player below.
Petra Haden and Egberto Gismonti Honor Charlie Haden with New Collaboration: Petra Haden has shared a stunning version of her father Charlie Haden's composition, "Silence," featuring the bass master's old friend, Egberto Gismonti, on harmonium. The starting point was Petra Haden's existing arrangement of the composition from 2016, to which Gismonti spontaneously added harmonium and Petra added more vocals. You can listen to it via the player below.
Album Announcements
Lillias White, Get Yourself Some Happy! (Old Mill Road): Lillias White presents a modern mix of Motown, standards, rock-and-roll, Broadway and jazz on her first solo studio album, Get Yourself Some Happy!, out on July 23. Recorded and mixed in July 2019, this is a culmination of a 30-year friendship and professional collaboration between White and her musical director/accompanist Timothy Graphenreed, who passed away in 2020. Pre-order Get Yourself Some Happy! here.
Ledisi, Ledisi Sings Nina (Listen Back): Vocalist Ledisi pays tribute to the legendary Nina Simone on her forthcoming album. Ledisi Sings Nina is out on July 23 and features seven songs of social and personal import drawn from Simone's celebrated songbook – including "Feeling Good," "Wild Is the Wind" and more. The renditions are finely crafted and arrangement-driven, balancing upbeat big-band energy with atmospheric balladry. Pre-order Ledisi Sings Nina here.
Brian Simpson, All That Matters (Shanachie): Pianist/composer/producer Brian Simpson surrounded himself with top-rate musicians for his forthcoming tenth album, All That Matters. The record is out on June 25 on Shanachie and, recorded during the pandemic, it is an amalgamation of the jazz, R&B, funk and soul influences that are close to his heart. You can listen to its new single, "So Many Ways," via the player below and order the album HERE.
Jaubi, Nafs at Peace (Astigmatic): Released in May 2021, Nafs at Peace is Pakistani quartet Jaubi's second collaboration with London-based woodwind player Tenderlonius, and Polish composer Latarnik. The album is entirely improvised and presents a transcendent intermixing of styles, from Dilla-esque hip-hop to free-form jazz to classical Indian styles. Order Nafs at Peace here.
Live Music and Festival News
Sunny Sumter Promoted to President and Chief Executive Officer of DC Jazz Festival Organization: Professional jazz vocalist/seasoned art executive Sunny Sumter has been promoted to President and Chief Executive Officer of the DC Jazz Festival Organization. "I look forward to continuing to grow the annual DC JazzFest, one of the District's cultural destinations, while finding more ways to introduce fans, young and old, to jazz," says Sumter via a press release. The 2021 DC JazzFest is set to take place on September 1-5. Click here for more.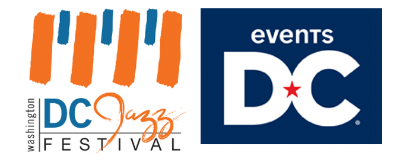 Min Xiao-Fen Album Release Concert: Pipa master Min Xiao-Fen will perform her forthcoming LP, White Lotus, live at the Orange Peel in Asheville, North Carolina, with guitarist Rez Abbasi on June 30. You will also be able to stream the performance HERE. The album will be released on June 25 via Outside In Music and is her original score for the 1934 Chinese film, The Goddess. Order White Lotus here.
Jaga Jazzist Premiere New Film and Live Album: Last week, acclaimed Norwegian eight-piece band Jaga Jazzist premiered their new film and live album, The Tower, on Brainfeeder's weekly Twitch show, The Hit. The Tower comprises live recordings of the four compositions that make up their ninth studio album, Pyramid, released last year. It was filmed at the top of Økern Kulturtårn in Oslo, capturing the transition from day to night as the sunset over Norway's capital city. Click here to order.
Frost School of Music and Festival Napa Valley for Multi-Year Partnership: The University of Miami Frost School of Music and the Napa Valley Festival have announced a multi-year partnership to collaborate in the fields of education, chamber music and orchestral music at the university level. As part of the partnership called Frost School at Festival Napa Valley, Frost's faculty and students will be fully integrated and will play key roles in many of the festival's programs, including the Blackburn Music Academy, the Manetti Shrem Opera Program and Festival Orchestra Napa. "Festival Napa Valley is one of the most treasured music festivals in the U.S. and we are thrilled to join forces on this new initiative," states Frost School's Dean Shelly Berg via a press release. "The Frost School trains the whole musician – as an artist, entrepreneur, stage persona, and more, and we are enthused to bring this philosophy of musicianship to the innovative Festival Napa Valley."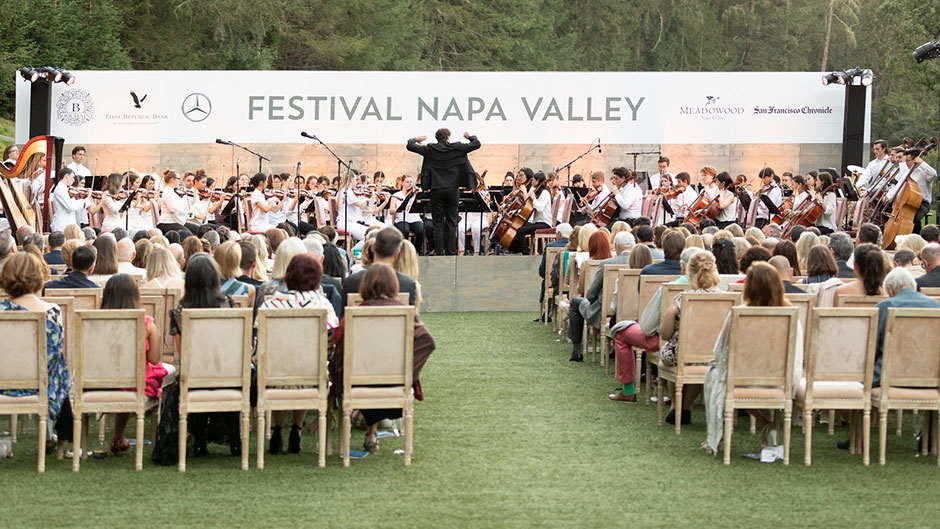 Like this article?  Get more when you subscribe.
Join thousands of other jazz enthusiasts and get new music, artists, album, events and more delivered to your inbox.