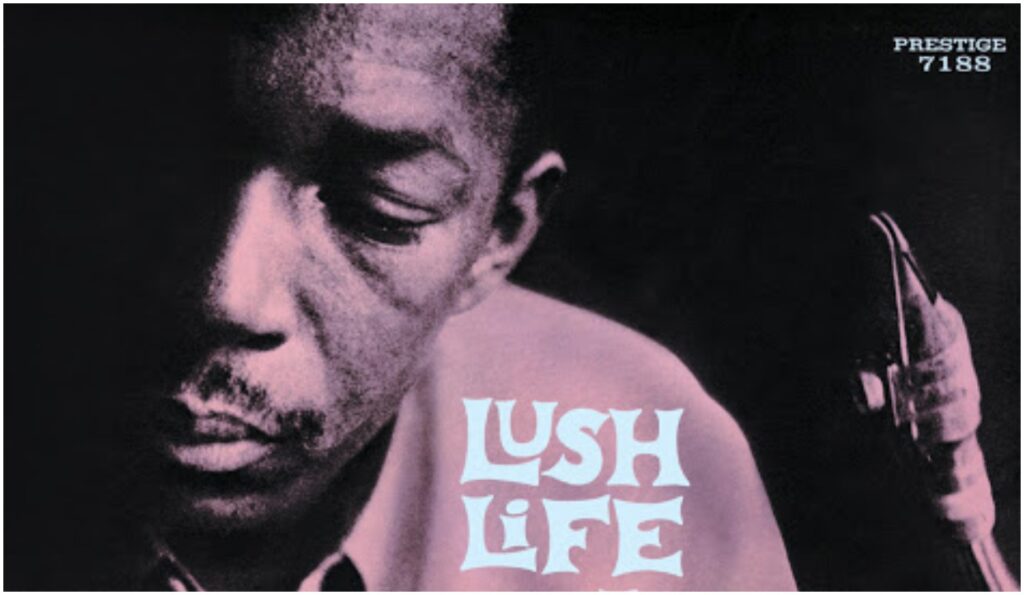 The Week in Jazz is your roundup of new and noteworthy stories from the jazz world. It's a one-stop destination for the music news you need to know. Let's take it from the top.
Noteworthy
Delvon Lamarr Organ Trio Reimagine George Michael: The Delvon Lamarr Organ Trio will release their sophomore album, I Told You So, on January 29. Click here to preorder. Ahead of its release, the Seattle-based soul-jazz combo have shared a new single – an instrumental groove version of George Michael's signature song, "Careless Whispers," that you can listen to via the player below. We also included I Told You So in our list of ten albums out this month that you need to know.
John Coltrane Reissue to Launch New Craft Vinyl Series: Craft Recordings is launching its new vinyl series, Small Batch, with the release of a special 60th-anniversary edition of John Coltrane's iconic 1961 album, Lush Life. Small Batch is a carefully curated audiophile collection of individually numbered vinyl reissues of legendary titles from Craft's vast catalog. The discs are housed in a reproduction of the original album jacket and come with new liner notes from some of music's educators, historians and journalists. Click here to preorder Lush Life.
New Trailer for Billie Holiday Biopic: Hulu has shared the trailer for its new film about the life of legendary singer Billie Holiday. The film is titled The United States vs. Billie Holiday, is directed by Lee Daniels and stars Andra Day in the role of Lady Day. According to a press release, the film "unapologetically presents the icon's complicated, irrepressible life."
Album Announcements
Gustavo Cortiñas, Desafío Candente (Woolgathering): Chicago-based drummer/percussionist Gustavo Cortiñas explores the history of colonialism, imperialism and neoliberalism on Desafío Candente, out on March 24 via Woolgathering. The double visual album features over 30 musicians and speakers from eleven different countries over the course fo 14 tracks and was inspired by the Uruguayan author Eduardo Galeano's book "The Open Veins of Latin America." Click here to preorder.
Jakob Bro, Uma Elmo (ECM): Uma Elmo is the characteristically atmospheric and richly melodic new album by Jakob Bro. Due out February 12, it will mark the Danish guitarist/composer's fifth album for ECM. It also showcases his new trio with Norwegian trumpeter Arve Henriksen and Spanish drummer Jorge Rossy. Despite their musical synergy, the three musicians performed together for the first time ever for this album's sessions in Lugano, Switzerland, with ECM founder Manfred Eicher producing. Click here to preorder.
Stephane Wrembel, The Django Experiment VI (Water Is Life): Award-winning guitarist Stephane Wrembel will digitally release his new album, The Django Experiment VI, on the 111th anniversary of the birth of Django Reinhardt. As with previous releases in the series, the new Experiment, out via Water Is Life, features renditions of Reinhardt music and compositions by other artists recorded by Wrembel and his band live with no headphones or tracking, in a setting conducive to improvisation.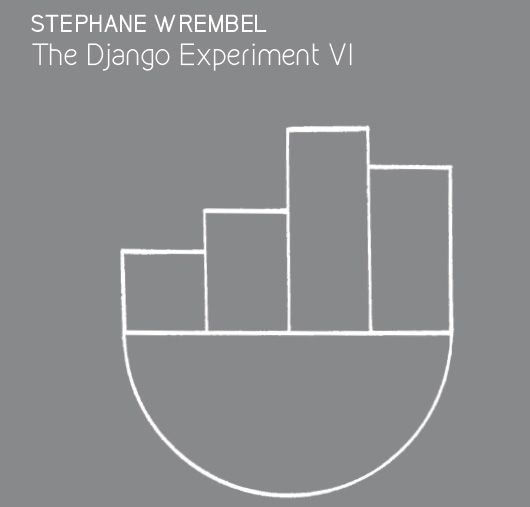 Nortonk, Nortonk (Biophilia): New York-based quartet Nortonk will release their eponymous debut album via Biliophilia on March 19. The album is defined by a mix of serpentine melody and interactive rhythms and is inspired by the great chord-less jazz groups across the decades. It is also a showcase of original material by the band featuring trumpeter Thomas Killackey, alto saxophonist Gideon Forbes, bassist Stephen Pale and drummer Steven Crammer.
Little North, Finding Seagulls (April): Denmark-based young piano trio Little North will release their sophomore album, Finding Seagulls on February 19 via April REcords. The group includes pianist Benjamin Nørholm Jacobsen, drummer Lasse Jacobsen and bassist Martin Brunbjerg Rasmussen. Together, they specialize in marrying the cold, melancholic minimalism of Nordic music with the warmth of the American jazz tradition, seamlessly moving between composition and improvisation. Click here to preorder.
Live Music and Festival News
Christian McBride MLK Day Digital Event: The National Museum of African American History and Culture will hold today its annual community program, The People's Holiday, online to celebrate Martin Luther King Jr. Day. The event will feature bass great Christian McBride in a digital performance inspired by his social justice-focused album, The Movement Revisited: A Musical Portrait of Four Icon, and include performances from The Juilliard School as well as a poetry reading by Evie Shockley. Click here for tickets and more info.
Capital One City Parks Foundation SummerStage Anywhere Announces 2021 Digital Series: New York's Capital One City Parks Foundation SummerStage Anywhere has announced the lineup for its 2021 Digital Series. The series will present weekly digital episodes throughout the year, featuring music and dance performances, conversations with artists and more. It will debut with a performance commemorating the birthday anniversary of Dr. Martin Luther King Jr. on January 15, including such artists as Lakecia Benjamin, Brandee Younger, Ty Jones and more. Additional upcoming performances include celebrations of Black History Month and Women's History Month. Click here for more info. Click here for more info.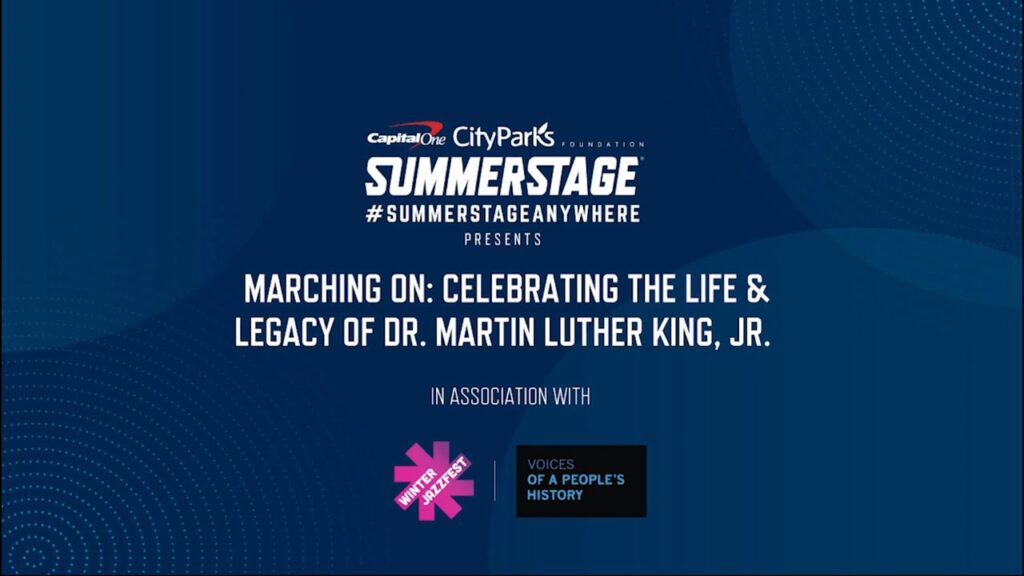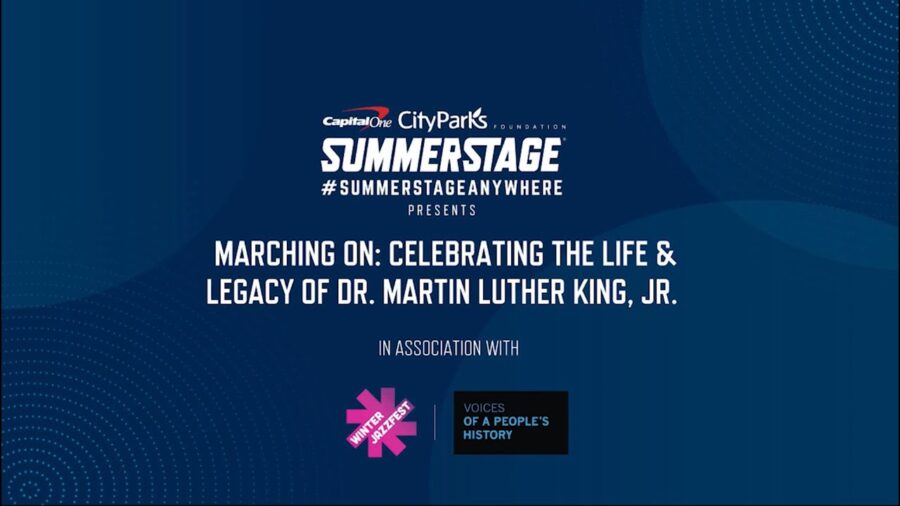 New Larry Newcomb Album CD Release Livestream: Veteran jazz guitarist Larry Newcomb and his son, bassist Jake Newcomb, teamed up on a new straight-ahead jazz quartet set, Love, Dad. The album features new versions of the guitarist's distinctive originals, plus swinging versions of four standards. Love, Dad will be released on February 5 via Essential Messenger and a livestream CD release show is scheduled on February 6 at 2.30 EST. Click here for more.
Patricia Brennan Bandcamp Livestream, February 4: Patricia Brennan has confirmed her Bandcamp livestream performance on February 4, where she will be playing music from her album debut Maquishti and improvisations on the vibraphone from her Brooklyn studio. Click here for tickets. Maquishti was released last week via the Valley of Search label and includes twelve original instrumentals, composed and performed solo by Brennan on vibraphone and marimba. Click here to order.
Like this article?  Get more when you subscribe.
Join thousands of other jazz enthusiasts and get new music, artists, album, events and more delivered to your inbox.