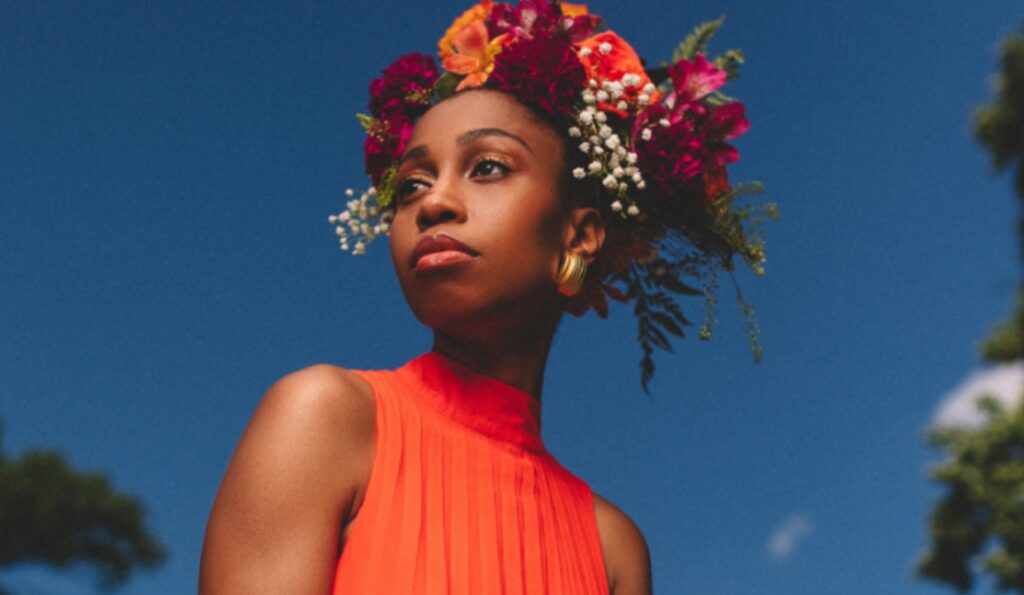 The Week in Jazz is your roundup of new and noteworthy stories from the jazz world. It's a one-stop destination for the music news you need to know. Let's take it from the top.
Noteworthy
2022 NEA Jazz Masters Announced: The National Endowment for the Arts has announced the 2022 NEA Jazz Masters. They are bassist Stanley Clarke, drummer Billy Hart and vocalist Cassandra Wilson. Saxophonist Donald Harrison, Jr., has also been announced as the recipient of the 2022 A.B. Spellman NEA Jazz Masters Fellowship for Jazz Advocacy. In addition to receiving a $25,000 award, the recipients will be honored at a special concert held in collaboration with and produced by SFJAZZ on March 21 at the SFJAZZ Center in San Francisco, California. More here.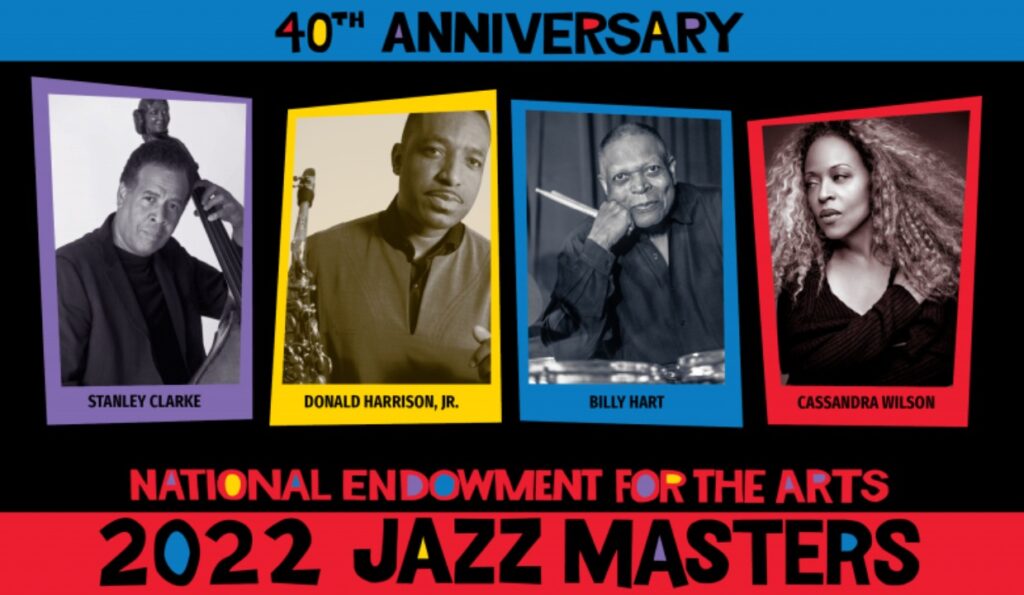 Astralwerks and Blue Note Share New Summer-Themed Lo-Fi Compilation: Astralwerks and Blue Note bring a cool breeze and relaxing energy to the sweaty days of summer with Bluewerks Vol. 3: Heat Wave. This is the third installment of their visionary Lo-Fi series, Bluewerks, bringing together swirling beats and reflective jazz-inflected instrumentals. The tracks on this compilation are from such renowned Lo-Fi producers as Maple Syrup, Burrito Brown, Leaf Beach and more. Listen to it via the player below.
Jazzmeia Horn to Release Her First-Ever Big Band Album: Jazzmeia Horn has announced the September 10 release of her first big band effort, Dear Love. The album brims with the combination of her assured delivery and spoken word segments, deft arrangements and fiery musical ideas. The announcement comes with the release of its first single, "Lover Come Back to Me," which you can listen to via the player below. Pre-order Dear Love here.
New T-Shirt Collection Featuring Seven Iconic Blue Note Album Designs: Blue Note has collaborated with UNIQLO on a new t-shirt collection featuring seven designs based on seven different iconic Blue Note album covers, handpicked by Blue Note President Don Was. The seven albums chosen are: Cannonball Adderley, Somethin' Else; Art Blakey & The Jazz Messengers, Free For All; Sonny Clark, The Sonny Clark Trio; Jutta Hipp, Jutta Hipp with Zoot Sims; Thelonious Monk, Genius of Modern Music, Vol. 2; Herbie Nichols, The Prophetic Herbie Nichols, Vol. 1; Cecil Taylor, Unit Structures. Order the t-shirts here.

Durand Jones & The Indications Share New Single: Durand Jones & The Indications have shared a new single from their forthcoming album, Private Space, out July 30. The upbeat, funky track is titled "The Way That I Do," and its accompanying video is directed by Weird Life. Band co-founder/songwriter Aaron Frazer defines the song as "a run-to-the-dancefloor song for that special person who gets you shook, makes you wanna do more and be your best self. But it's also for everyone who's just getting together and movin' their ass!" Pre-order Private Space here.
Gordon Grdina Launches Attaboygirl Records: Vancouver-based guitarist/composer/oud player Gordon Grdina has launched Attaboygirl Records in collaboration with photographer Genevieve Monro. The official announcement states that the label will begin strictly as an imprint for Grdina's ongoing projects, though the founders have plans to eventually expand to include other artists. Attaboygirl's first official albums will be released on October 22. One is Grdina's third solo album, Pendulum. The other is Klotski, which marks the debut of his new exploratory quartet, Gordon Grdina's Square Peg.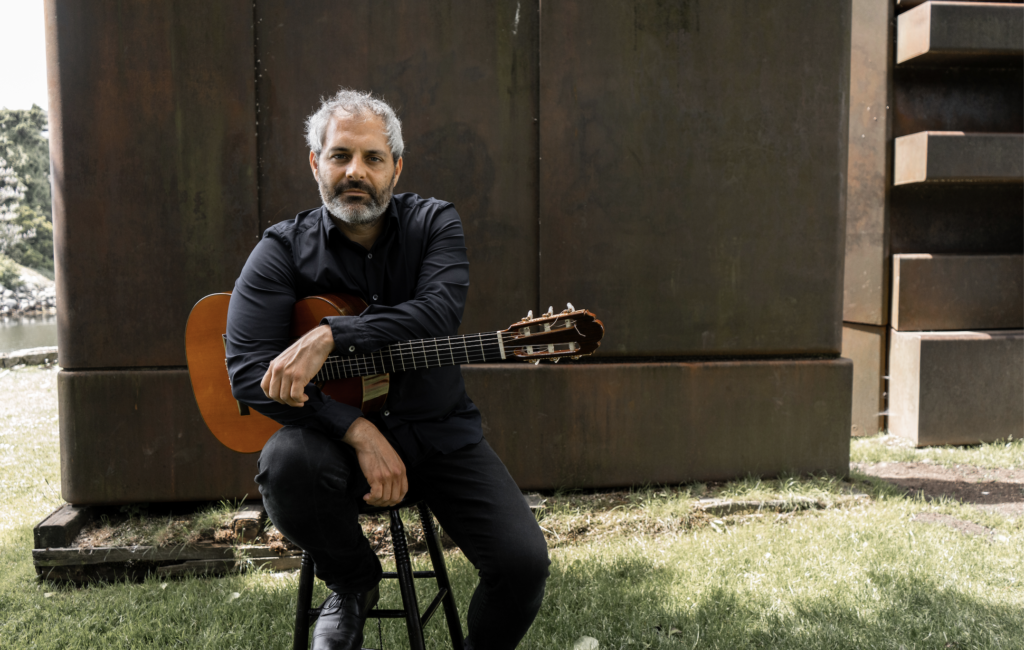 Album Announcements
Terence Blanchard, Absence (Blue Note): Terence Blanchard pays tribute to legendary composer/saxophonist Wayne Shorter alongside his acclaimed E-Collective and the Turtle Island Quartet led by violinist/artistic director David Balakrishnan. Absence presents pieces written by Shorter as well as original compositions by the acclaimed trumpeter and members of his band. "I'm proud to have a chance to visit some of the music that has shaped my musical identity," says Blanchard via a press release. Absence is due out August 27 via Blue Note and you can pre-order it HERE.
Various Artists, Relief: A Benefit for the Jazz Foundation of America's Musicians' Emergency Fund (JFA): Blue Note, Concord, Mack Avenue, Nonesuch, Universal, Verve and Warner have all joined hands for an all-star 2-LP compilation of previously unreleased music, the net profits of which will benefit the Jazz Foundation of America's Emergency Fund, established in support of jazz musicians affected by the pandemic. Relief is due out September 24 and features several greats, including Christian McBride, Cécile McLorin Salvant, Charles Lloyd, Kenny Garrett, Hiromi and many more. Pre-order it here.
Nate Mercereau, Duets – The Golden Gate Bridge (How So/Nice Life): Multi-instrumentalist/composer Nate Mercereau has released a new, unique solo guitar project that finds him dueting with the "ghostly hum" that the Golden Gate Bridge in San Francisco has been emitting for nearly a year now. "The tones smear and crescendo as the wind picks up, and it gets so loud that at some points you can feel your own body vibrate with it," explains Mercereau via a press release. "To get inside and create sounds with something so large and with that much history … was an emotional experience." Order Duets – The Golden Gate Bridge here.
Denise Donatelli, Whistling in the Dark – The Music of Burt Bacharach (Savant): Three-time GRAMMY-nominated vocalist Denise Donatelli reimagines the music of Burt Bacharach on her new album, Whistling in the Dark. The tracklist includes such classics as "Walk On By," "Anyone Who Had a Heart," "A House Is Not a Home" and more. This intimately arranged collection, produced by Larry Klein, will be released on August 27 via Savant. Pre-order it here.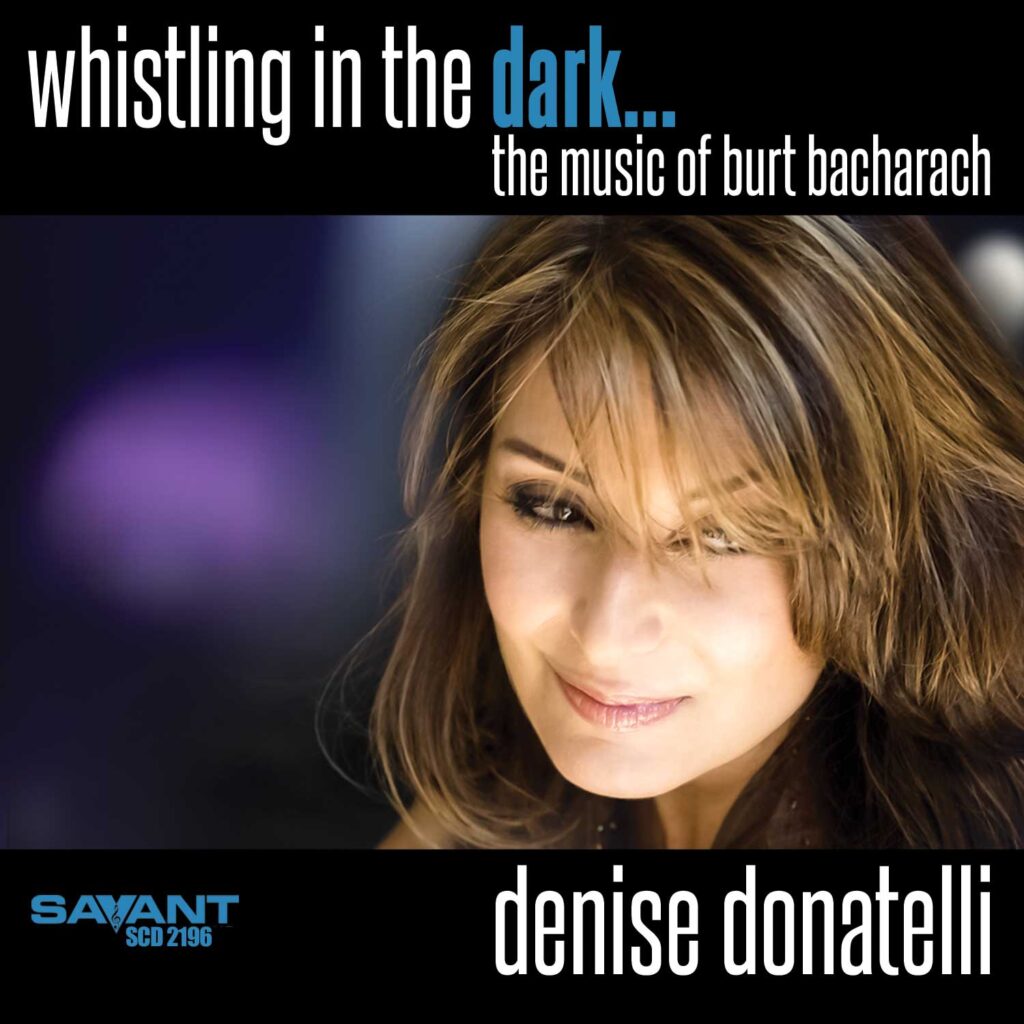 Live Music and Festival News
John Minnock, "You Don't Know What Love Is" feat. Dave Liebman (Video Premiere): Vocalist John Minnock has shared with us his live performance of the classic song, "You Don't Know What Love Is," also featuring saxophone great Dave Liebman. The performance was recorded last year at New York's Feinstein's/54 Below, where Minnock will be returning for a concert celebrating his most recent album, last year's Herring Cove, on July 29. Tickets and info here.
Billy Stritch Birdland Return: Pianist/vocalist/songwriter Billy Stritch will return to New York's Birdland Jazz Club for an exclusive three-night engagement on August 5-7. Tickets here. The run of concerts celebrates his new album, Billy's Place, released last year on Club44 Records, and the forthcoming release of a new, lush symphonic take on "Ordinary Miracles" from the LP, performed with a 46-piece orchestra, which was released on July 16. Order Billy's Place here.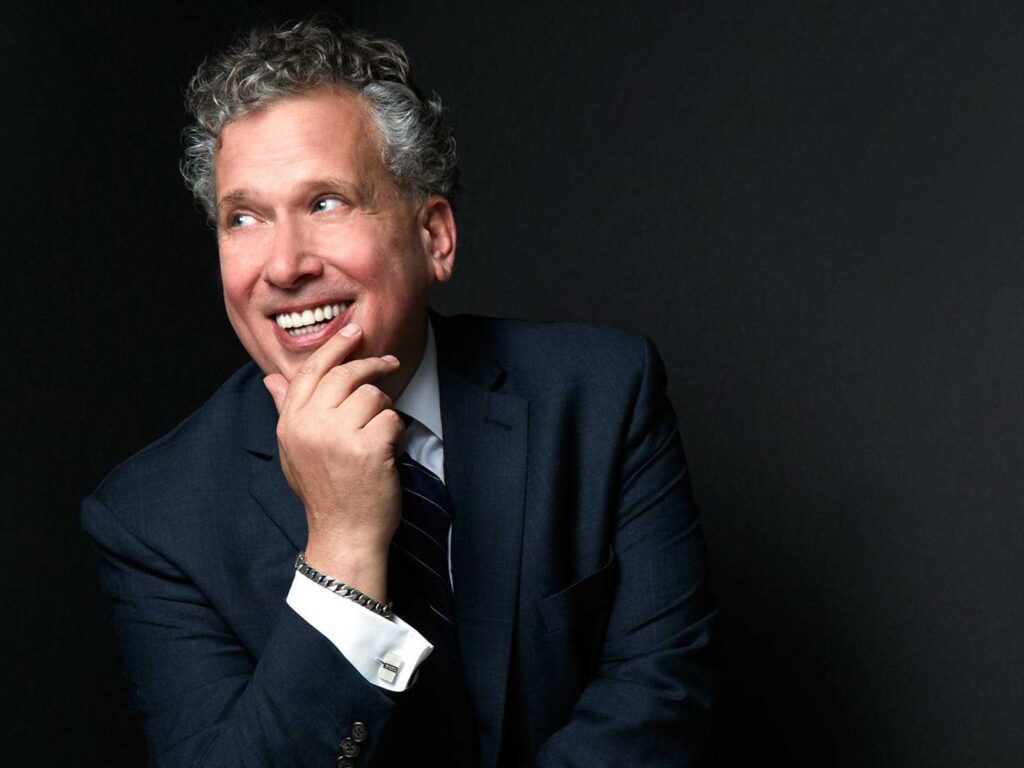 Like this article?  Get more when you subscribe.
Join thousands of other jazz enthusiasts and get new music, artists, album, events and more delivered to your inbox.