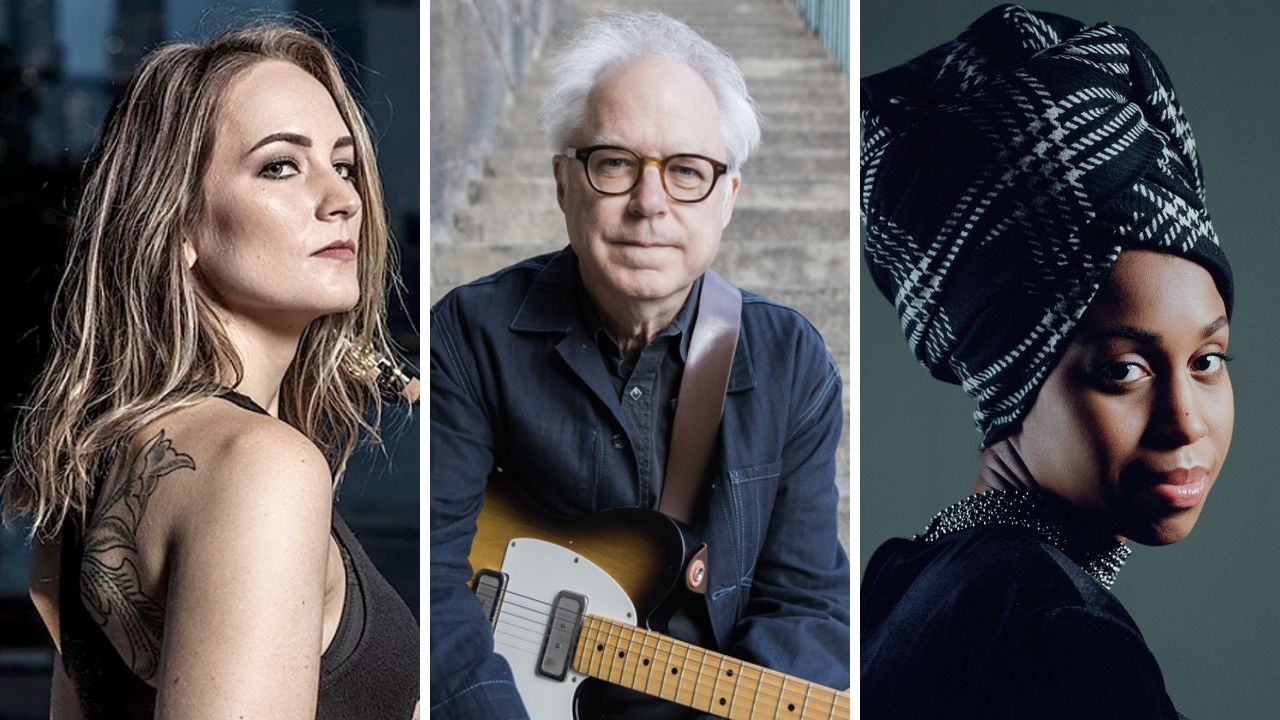 Roxy Coss (left), Bill Frisell and Jazzmeia Horn all have new tracks featured in our Weekly Discover Playlist for August 26. (Photo: Courtesy the artist)
As writer Whitney Balliett once said, "Jazz is the sound of surprise." Our Weekly Discover playlist will take your ears to new places with the latest sounds from your favorite artists — and some you should definitely get to know. Catch up on albums that came out over the weekend, newly released singles and other tunes that may have flown under your radar. Stream now on Spotify or on your favorite music service using the links below.
Females Are Strong As Hell
Roxy Coss, Alex Wintz, Miki Yamanaka, Rick Rosato, Jimmy Macbride
Quintet
Free Your Mind
Jazzmeia Horn
Love And Liberation
Everywhere
Bill Frisell
Everywhere
Straight, No Chaser – Take 2
Art Pepper
Straight, No Chaser (Take 2)
Well You Needn't
Monty Alexander
Wareika Hill Rastamonk Vibrations
Dancing in the Dark
Pasquale Grasso
Solo Standards, Vol. 1
Made in Italy
Dorado Schmitt Quintette, Kristian Jørgensen
Clair De Lune
Ev'rytime We Say Goodbye
Mark Sherman, Paul Wickliffe
My Other Voice
You'd Be So Nice To Come Home To
Yamit and The Vinyl Blvd
Ain't Misbehavin'
Sailing with No Wind
Carsten Dahl, Nils Bo Davidsen, Stefan Pasborg
Sailing with No Wind
Can't Let Go
Triosence
Can't Let Go
…And I Like Your Feathers
Binker Golding
…And I Like Your Feathers
Join thousands of other jazz enthusiasts and get new music, artists, album, events and more delivered to your inbox.