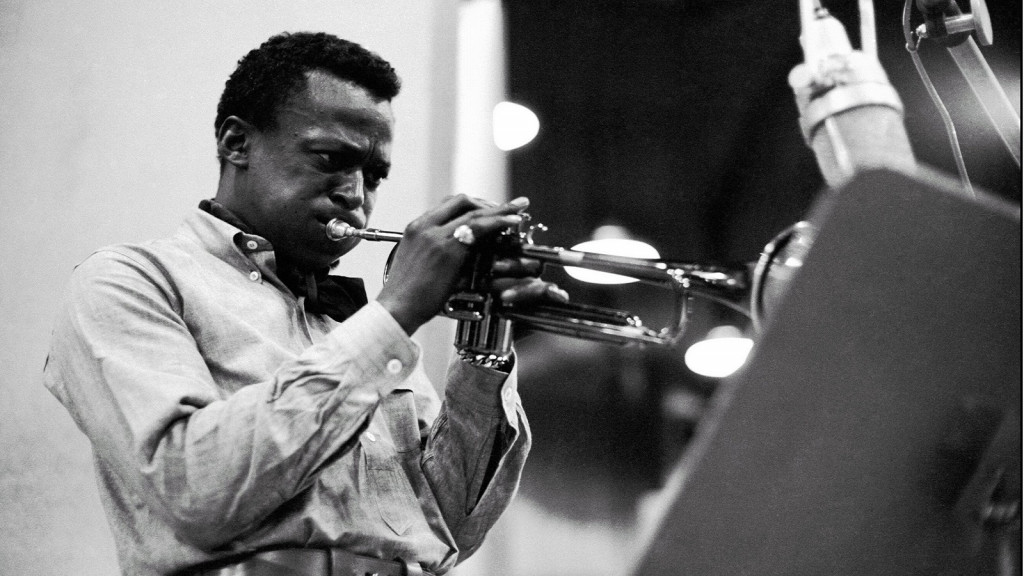 August 17, 2019, marked the 60th anniversary of the release of Miles Davis' Kind of Blue, the trumpeter's immortal masterpiece and the best-selling jazz album of all time. For Miles, the album represented the first step in a path toward new ground, with harmonies that broke free from the constraints of bebop and an artistic vision that held creativity and group interplay in as high regard as technical skill. In those ways, the album is a good representative of 1959 as a whole, the year most critics and scholars agree was the start of a new "Golden Age of Jazz."
It's a justified notion, given the sheer number of great albums and artistic movements that emerged during those 365 days, and countless investigations have been made into why 1959 was so special. Esquire devoted a feature article to this very phenomenon on New Year's Day in 1959. More recently, the year was the subject of a documentary film, 1959: The Year That Changed Jazz. And today, jazz writer Natalie Weiner maintains a captivating blog dedicated to chronicling every single day of this pivotal year.
Some may argue as to the merit of other years in jazz history, but still, it's hard to deny that 1959 served as some sort of jazz threshold. After all, it's a year that began with the release of Art Blakey's hard-bop landmark Moanin' and ended with Dave Brubeck's groundbreaking Time Out. In between, it saw the release of timeless classics such as John Coltrane's Giant Steps, Bill Evans' Portrait in Jazz, Ornette Coleman's The Shape of Jazz To Come and Charles Mingus' Mingus Ah Um. You'll find tracks from all of those seminal albums in our playlist, but you'll also find a host of tracks from albums of equal import and influence by artists such as Duke Ellington, Abbey Lincoln, Sun Ra, Ella Fitzgerald, Sonny Rollins, Stan Kenton and many more.
It would be impossible to show in just 32 tracks the magnitude of 1959's impact on jazz. This is just a taste. Whatever you're preferred vintage, it's clear that 1959 was a good year for jazz.
So What
Miles Davis
Kind Of Blue (Legacy Edition)
Giant Steps
John Coltrane
Giant Steps
Take Five
The Dave Brubeck Quartet
Time Out
Better Get Hit In Your Soul
Charles Mingus
Mingus Ah Um
Lonely Woman
Ornette Coleman
The Shape Of Jazz To Come
Moanin'
Art Blakey
Moanin' (The Rudy Van Gelder Edition)
You'd Be So Nice To Come Home To
Chet Baker
Chet [Keepnews Collection]
Someone To Watch Over Me
Ella Fitzgerald
Ella Fitzgerald Sings The George And Ira Gershwin Song Book
Whisper Not
Wes Montgomery Trio
The Wes Montgomery Trio
Peace Piece
Bill Evans
Everybody Digs Bill Evans
Lotus Blossom
Kenny Dorham
Quiet Kenny
Malletoba Spank
Duke Ellington
Jazz Party
Three Little Words
Milt Jackson, John Coltrane
Bags & Trane
On Green Dolphin Street
Wynton Kelly
Kelly Blue (Keepnews Collection)
Top Shelf
Blue Mitchell
Blue Soul [Keepnews Collection]
Django
Stan Kenton
Standards In Silhouette
Yesterdays
Yusef Lateef
Cry! – Tender
Afro Blue
Abbey Lincoln
Abbey Is Blue
Saturn
Sun Ra
Jazz in Silhouette
Flamingo
Jimmy Smith
The Sermon (The Rudy Van Gelder Edition)
Time After Time
Ben Webster
Ben Webster and Associates
Someday My Prince Will Come
Bill Evans Trio
Portrait In Jazz
What A Diff'rence A Day Made
Dinah Washington
What A Diff'rence A Day Makes! (Expanded Edition)
It Never Entered My Mind
Miles Davis Quintet
Workin'
Eclypso
Tommy Flanagan, John Coltrane, Kenny Burrell
The Cats
Greasy
Jackie McLean
New Soil
On The Sunny Side Of The Street
Dizzy Gillespie, Sonny Stitt, Sonny Rollins
Sonny Side Up
Jackie-Ing
Thelonious Monk Quintet
5 By Monk By 5
Cookin' At The Continental 
Horace Silver Quintet
Finger Poppin' (The Rudy Van Gelder Edition)
The Cat Walk
Gerry Mulligan
Gerry Mulligan Meets Ben Webster
Birth Of The Blues
Oscar Peterson Trio
A Jazz Portrait Of Frank Sinatra
Prayer (Oh Doctor Jesus)
Miles Davis
Porgy And Bess
Join thousands of other jazz enthusiasts and get new music, artists, album, events and more delivered to your inbox.