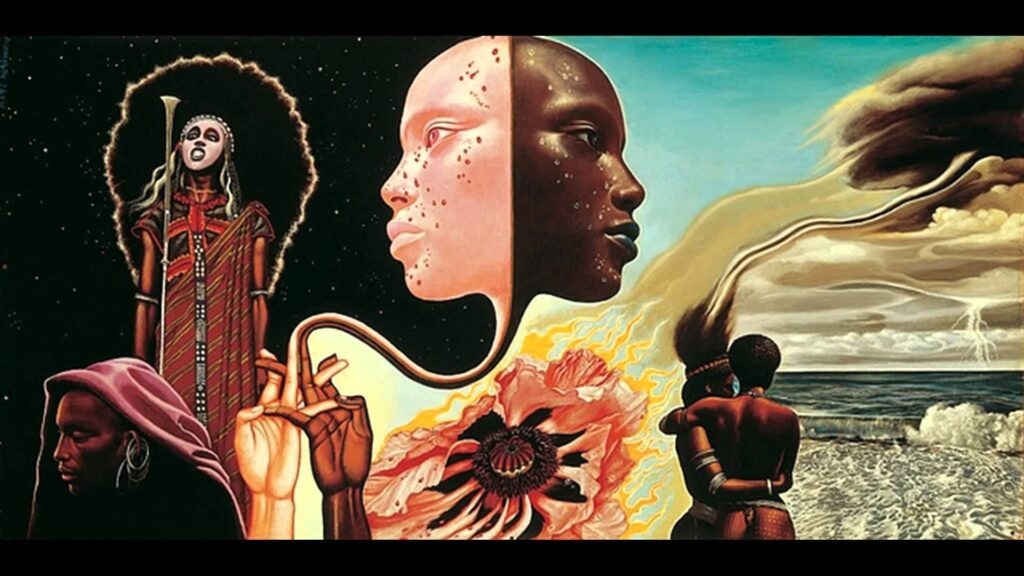 Fusion. In scientific terms, it's the merging of atomic nuclei, a process that results in a massive release of energy. Fusion is what powers the sun. Jazz fusion packs plenty of heat, too, but of a decidedly more musical sort. The genre emerged in the late '60s and early '70s as a mish-mash of contemporary styles — combining blues, rock, disco and world music into a high-voltage new phenomenon. But fusion has evolved considerably since its inception, and has expanded to include even more musical styles in its electrified orbit.
Modern fusion artists are just as likely to draw inspiration from hip-hop, pop and electronica as they are from traditional jazz. Our Fusion Collider playlist combines the old guard with the new, pairing fusion powerhouses like Weather Report and Return To Forever with up-and-coming groups like Snarky Puppy and Dinner Party. Consider it fusion-powered time travel. You'll find Miles Davis and Herbie Hancock, sure, but they'll be bumping up against Robert Glasper, Thundercat, Cameron Graves and other members of today's fusion scene. So let the fusion collision begin. Sit back and enjoy the reaction.
Qobuz is your source for the best sound quality and unlimited listening, anytime, everywhere, on all your devices, offering music in studio quality high-resolution audio. Interested in exploring the largest and most comprehensive hi-fi catalog in the world? Visit qobuz.com to explore your options.
Join thousands of other jazz enthusiasts and get new music, artists, album, events and more delivered to your inbox.