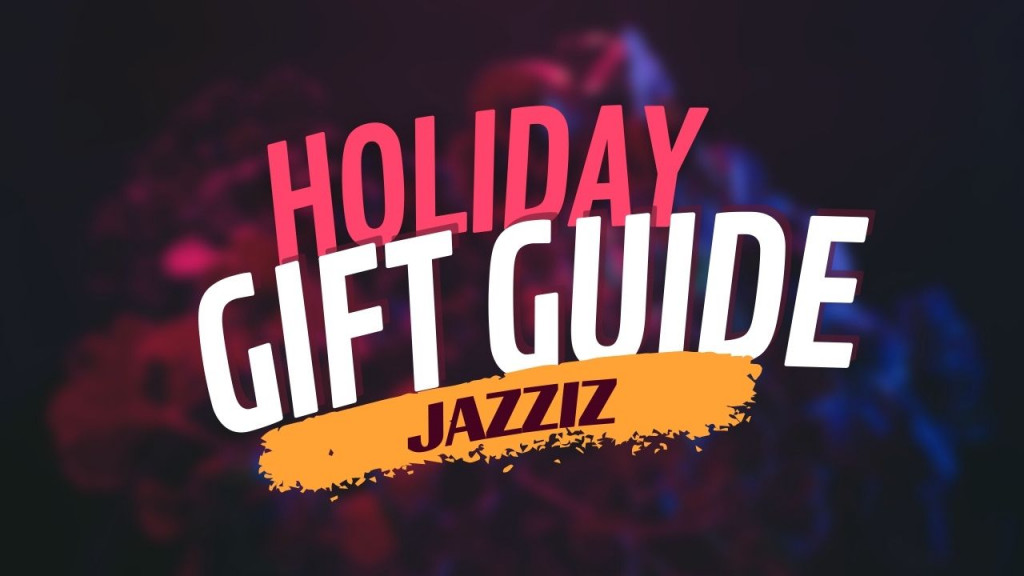 The holidays are almost here. So, today, we're letting you know about a few items that we think every music lover will enjoy. Whether you're looking for presents for a loved one or you're looking to spoil yourself this holiday season, here are a few items that we think you should know about.
Major labels joined together to release Relief, an unprecedented all-star compilation of previously-unreleased music from some of the top jazz artists in the world, including Jon Batiste, Kenny Kenny Garrett, Herbie Hancock, Hiromi, IRMA and LEO (Esperanza Spalding and Leo Genovese), Charles Lloyd and many more. All net proceeds from the album benefit the Jazz Foundation of America's COVID-19 Musicians' Emergency Fund. Order it here: https://amzn.to/3EGfOCG
The seventh installment in the celebrated and award-winning series that shines an in-depth light on different eras of the legendary career of Miles Davis. This latest set chronicles the trailblazing trumpeter as he worked to fuse a new generation's music into his own during the first half of the 1980s via previously unreleased studio recordings and live recordings. Order it here: https://amzn.to/3hUNzas
And speaking of Miles Davis… This deluxe, limited-edition set offers a retrospective of the iconic music the trailblazing trumpeter created during his 30 years with Columbia Records. The newly-improved package comprises 70 CDs and 1 DVD, containing all 52 of Davis' Columbia recordings, bonus tracks, rarities and lots of other goodies. Order it here: https://amzn.to/3EmiLac
True Genius is a new 6-disc box set featuring 90 of Ray Charles' greatest songs and most important recordings, released in celebration of what would have been the legendary artist's 90th birthday. Every one of his post-1960 albums is represented, along with singles and a never-before-released 1972 live concert in Stockholm, as well as a coffee-table-style book featuring rare, unseen photos. Order it here: https://amzn.to/3EH7qCO
Ghost Song is Cécile McLorin Salvant's Nonesuch Records debut full-length, featuring a diverse mix of seven originals and five interpretations of songs on the themes of ghosts, nostalgia and yearning performed in a wide range of settings. "It's unlike anything I've ever done before," she explains via a press release. "It's getting closer to reflecting my personality as an eclectic curator." Order it here: https://amzn.to/3OkBzeu
Producer/musician Makaya McCraven continues to collapse space and transcend boundaries with his new album, In These Times. Over seven years in the making, this epic and expansive record balances self-expression with broadly communicative odd-meter original compositions, drawing on several influences and featuring contributions from over a dozen musicians. Order it here: https://amzn.to/3EnCbez
After 26 years apart, the members of the legendary original Joshua Redman Quartet from the 1990s (saxophonist Joshua Redman, pianist Brad Mehldau, bassist Christian McBride and drummer Brian Blade) reunited for 2020's RoundAgain. They returned this year with a new album, LongGone, featuring six original compositions by Redman. Order it here: https://amzn.to/3OkBYh0
These affordable and quality Sony Bluetooth noise-canceling headphones look as sleek as they sound. They also assure long-lasting listening with up to 35 hours of battery and quick charging, smartphone compatibility, and wireless Bluetooth streaming with NFC One-touch and an ultra-comfortable design with adjustable metal sliders. Order it here: https://amzn.to/3UMznPs
Get more from your vinyl collection. The Cambridge Audio Alva TT V2 is a vinyl turntable designed and engineered to the highest standards. Combining exceptional sound quality with user-friendly features like no other rival, this is, a must-have for vinyl fans and audiophiles. Not to mention that its sleek, clean lines and reassuring solidness mean that the ALVA TT V2 also exudes a sense of quality. Order it here: https://amzn.to/3Al0QPX
The PULSE M delivers lush, rich, room-filling sound at nearly all angles. Its Omni-Hybrid driver design includes an upfiring woofer and two tweeters mounted at 45-degree angles from each other. In addition, the PULSE M is not only pleasing to the ears but also to the eyes; its elliptical shape adds an elegant accent to any home. Order it here: https://amzn.to/3GtUQbA
For Bluesound POWERNODE is the HiFi amp reinvented for the streaming age. It combines audiophile-grade componentry and multi-room music capabilities to create an intuitive hi-res sound system for modern music lovers. In addition, the compact minimalist exterior disguises its awesome amplification and innovative technology. Order it here: https://amzn.to/3Am7kxY
Fender's fabled celluloid picks allow you to experience the classic feel of a Fender no matter what guitar or bass you play. The picks provide you with comfort and high-performance flexibility. Also, a variety of sizes, shapes, and thicknesses are available, to suit the playing style and preferences of every performer. Order it here: https://amzn.to/3Gliw1C
This pocket-sized 10,000 mAh portable charger is thinner, smaller and lighter than most competitors. It also ensures fast charging for up to two devices simultaneously and comes with a cable, as well as top-of-the-line technology that makes charging much smarter and safer. Order it here: https://amzn.to/3V1chnD
Join thousands of other jazz enthusiasts and get new music, artists, album, events and more delivered to your inbox.