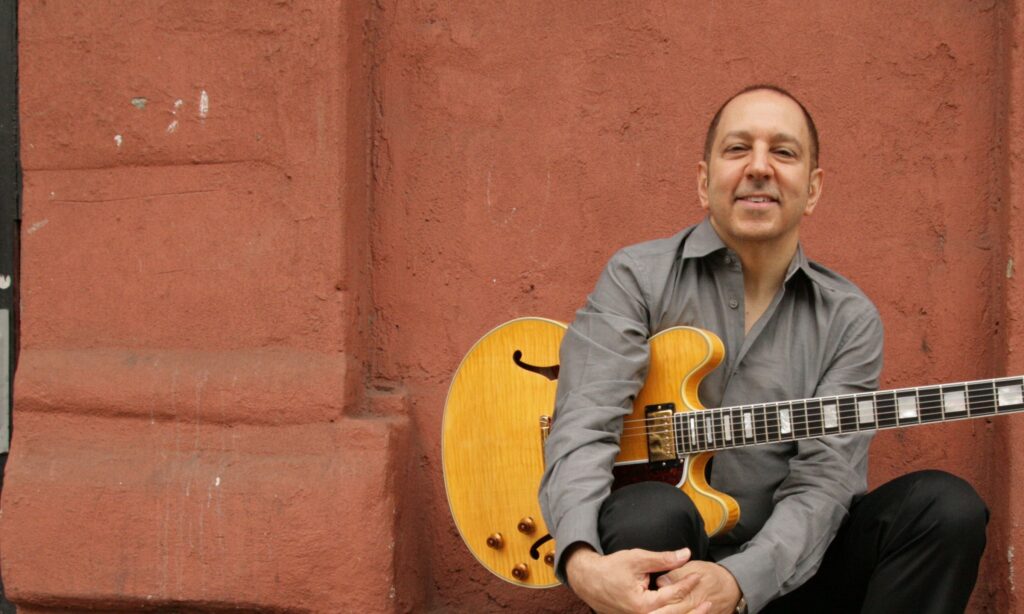 Guitarist Greg Skaff, a familiar face on the New York organ-trio scene, has released his debut album, Polaris, on SMK Jazz, a subsidiary of Smoke Sessions Records. The album features Skaff in the company of two venerable jazz legends: drummer Albert "Tootie" Heath and bassist Ron Carter. (Photo: Courtesy the artist)
The editors of JAZZIZ have the good fortune of being able to listen to new music before it's officially released in stores and streaming platforms. And because we're listening to new tunes all day every day, we know just what to recommend when new albums are released every Friday. That's why, each Monday, we'll be bringing you a roundup of our 10 favorite songs from the weekend courtesy of our Editors' Choice playlists, which will feature our favorite new albums, singles and other tunes that may have flown under your radar.
Our Editors' Choice playlist for the week of March 22 features new tracks from Greg Skaff, Joey Alexander, GoGo Penguin, Alfredo Rodriguez, Kenny Burrell, Pasquale Grasso and more! Listen via the player below and follow our playlists on Spotify, Apple Music, Deezer and Qobuz.
Paris Eyes
Greg Skaff, Ron Carter, Albert Tootie Heath
Polaris
SALT
Joey Alexander
SALT
Que Será
Alfredo Rodriguez, Munir Hossn
Single
F Maj Pixie – Squarepusher Remix
GoGo Penguin, Squarepusher
Single
When I Fall in Love
Pasquale Grasso
Solo Ballads
All Night Long
Kenny Burrell
1957 – Five Albums
Please Take Care Of You For Me
Aaron Myers
The Pride Album
Joaquin
Jazz Worms
Squirmin'
Mi Niño
Diego Baliardo, The Gypsy Evolution
Este Ritmo
Melodious Funk
Roni Ben-Hur, Ingrid Jensen, George Cables, Harvie S, Victor Lewis
Stories
Join thousands of other jazz enthusiasts and get new music, artists, album, events and more delivered to your inbox.