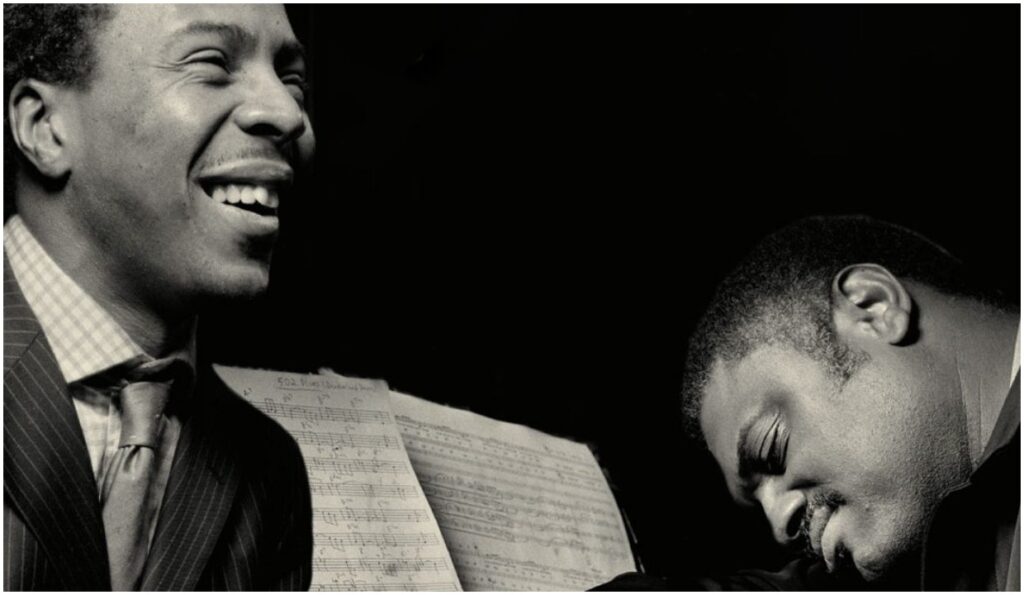 In Harmony is a stunning set of live performances by the late Roy Hargrove on trumpet and Mulgrew Miller on piano. The previously unreleased recordings from 2006 and 2007 will be available July 17, 2021, as a limited-edition 180-gram 2-LP Record Store Day exclusive and July 23 as a deluxe 2-CD and digital edition issued in coordination with the Hargrove and Miller Estates. Via Resonance Records
The editors of JAZZIZ have the good fortune of being able to listen to new music before it's officially released in stores and streaming platforms. And because we're listening to new tunes all day every day, we know just what to recommend when new albums are released every Friday. That's why, each Monday, we'll be bringing you a roundup of our 10 favorite songs from the weekend courtesy of our Editors' Choice playlists, which will feature our favorite new albums, singles and other tunes that may have flown under your radar.
Our Editors' Choice playlist for the week of June 21 features new music from Kamasi Washington from a new EP called 'Liberated/Music for the Movement Vol. 3'; a remix of Sun Ra's "Door of the Cosmos from Armonica Cosmos; and a track from a previously unreleased recording of Bill Evans! Listen via the player below and follow our playlists on Spotify, Apple Music, Deezer and Qobuz.
Monk's Dream – Live
Roy Hargrove, Mulgrew Miller
In Harmony
Sun Kissed Child
Kamasi Washington
Liberated / Music For the Movement Vol. 3
Door Of The Cosmos – Armonica Cosmos Mix
Sun Ra, Armonica
Door Of The Cosmos (Armonica Cosmos Mix)
How Deep Is The Ocean
Bill Evans
Live At Oil Can Harry's / 1975
The Nightbus
PYJÆN
The Nightbus
Adventure
Alex Bone, Cory Wong
Adventure
Mediterrean Crossing
Jimmy Dludlu, Nduduzo Makhathini
Mediterrean Crossing
Mimbreños
Cochemea
Mimbreños
To Angel Star, Love Papa
Miguel Muziq, Keyon Harrold, Jahmal Nichols, Tivon Pennicott
An Angel's Healing
Invitation
Leif Shires, Danny Gottlieb, Jacob Jezioro, Pat Coil
Invitation
Join thousands of other jazz enthusiasts and get new music, artists, album, events and more delivered to your inbox.