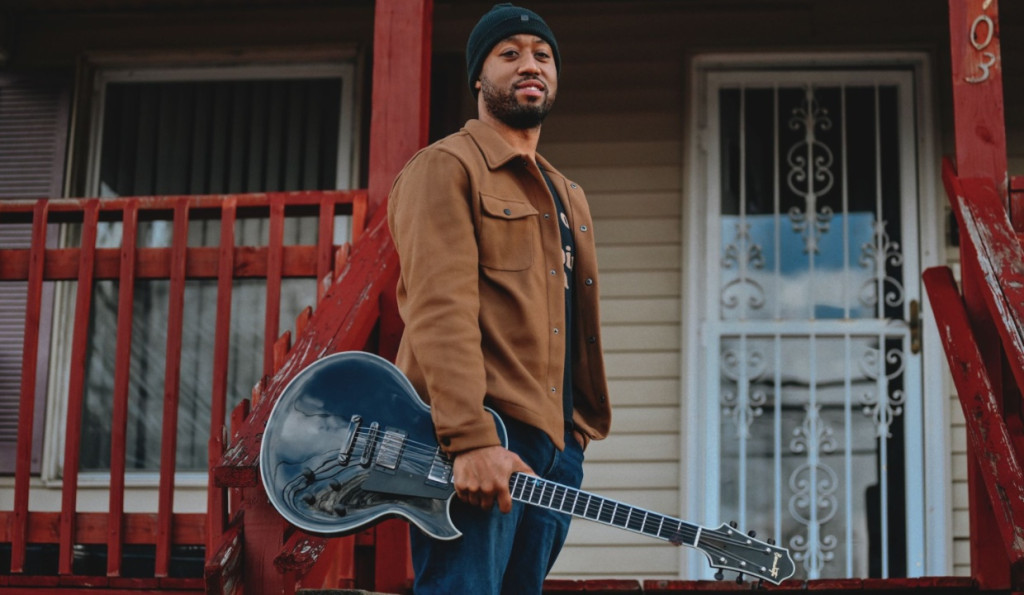 The editors of JAZZIZ have the good fortune of being able to listen to new music before it's officially released in stores and streaming platforms. And because we're always listening to new tunes, we always know just what to recommend. That's why we'll bring you a roundup of ten songs each Monday, featuring music from our favorite new albums, singles and other tunes that may have flown under your radar.
Dave McMurray and Jamey Johnson open our weekend's playlist with their epic rendition of Jerry Garcia and Robert Hunter's "To Lay Me Down" from the saxophonist's new Grateful Dead tribute, Grateful Deadication 2. Bebel Gilberto's forthcoming album, João, is an 11-track personal collection of songs made famous by her father, João Gilberto. Among them, a lush recording of "É Preciso Perdoar," made famous by the Father of Bossa Nova on his self-titled 1973 album. "Keri's Song" is a romantic wedding anthem from jazz and soul saxophonist Michael Lington's new five-song EP, Looking Ahead. Cautious Clay has signed with Blue Note Records and released "Ohio," the lead single of his forthcoming label debut, due out later this year.
Experimental jazz collective High Pulp have shared "(If You Don't Leave) The City Will Kill You," featuring L.A. beat scene veteran Daedelus and included on their new album, Days in the Desert. Saxophonist Felipe Salles draws inspiration from his fellow immigrants in the jazz community for his third album, Home Is Here, out now and featuring eight new compositions, each written for and inspired by an individual soloist. Its opening track, "Re-Invention," featured Paquito D'Rivera. "Look for Water" is the title track from saxophonist Jeff Coffin's new album and draws inspiration from a phrase that came to him in a dream, which to him signifies "the importance of looking for the things that nurture us. Without water, we don't survive. We don't exist. I feel this way, metaphorically, about music as well."
"I Miss You So" is a new single from the newly-released Deluxe Edition of Samara Joy's award-winning major label debut album, Linger Awhile. Click here to also listen to our recent JAZZIZ Podcast with the GRAMMY Award-winning artist. "Davenport Blues" is a track from a monumental four-movement suite by composer/arranger Brent Wallarab and the Buselli-Wallarab Jazz Orchestra, paying tribute to the legacy of the historic Gennett Studios on The Gennett Suite, which repurposes music from the Gennett label's influential early jazz recordings. "Sticology," a single from jazz guitarist Dan Wilson, closes our playlist. This is one of the tracks from Things Eternal, released on May 19 via Christian McBride's imprint Brother Mister Productions with Mack Avenue Music Group.
Listen to this week's JAZZIZ Editors' Choice Playlist via the player below.
Featured photo by Shane Wynn.
Like this article?  Get more when you subscribe.
Join thousands of other jazz enthusiasts and get new music, artists, album, events and more delivered to your inbox.