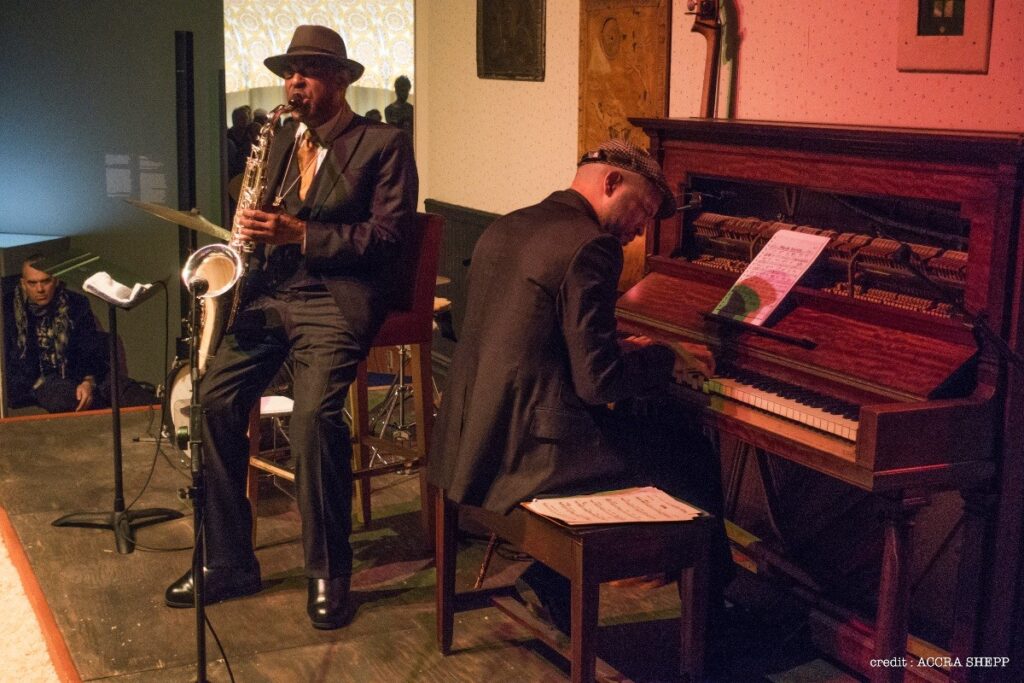 Saxophonist Archie Shepp (left) and pianist Jason Moran will release their new collaborative duo album, Let My People Go, via Archieball on February 5. We've included their new single, "Isfahan," in our Editors' Choice Playlist for the week. A Billy Strayhorn and Duke Ellington piece originally released on Ellington's 1967 album, The Far East Suite, the song opens with Shepp's tenor saxophone, and peels of Moran's dreamy piano. (Photo and text courtesy Pitch Perfect PR)
The editors of JAZZIZ have the good fortune of being able to listen to new music before it's officially released in stores and streaming platforms. And because we're listening to new tunes all day every day, we know just what to recommend when new albums are released every Friday. That's why, each Monday, we'll be bringing you a roundup of our favorite songs from the weekend courtesy of our Editors' Choice playlists, which will feature our favorite new albums, singles and other tunes that may have flown under your radar. This is music recommendation the old-fashioned way: No algorithms, no computer profiles. Just jazz fans connecting with other jazz fans through the music that binds us.
Our Editors' Choice playlist for the week of January 18 features a new collaboration between saxophone icon Archie Shepp and pianist Jason Moran, as well as singles and previews from vibraphonist Joe Chambers, keyboardist David Benoit, vocalist Seth MacFarlane, guitarist Dave Stryker, drummer Walter Smith III and vocalist Elise Morris! Listen via the player below and follow our playlists on Spotify, Apple Music, Deezer and Qobuz.
Isfahan
Archie Shepp, Jason Moran
Let My People Go
Samba de Maracatu
Joe Chambers
Samba de Maracatu
Tough
Dave Stryker, Walter Smith III
Baker's Circle
Solar
Patricia Brennan
Maquishti
My Funny Valentine
Mary Pearson, Lynne Arriale
You and I
Skylark
Taylor Eigsti, Casey Abrams
Mardi Gras
Elise Morris
Dancin' with the Boys
Better Than Anything
Mark Winkler, David Benoit
Better Than Anything
This Could Be The Start Of Something Big
Liz Gillies, Seth MacFarlane
Liz Gillies and Seth MacFarlane: Songs From Home
Hold Your Shirt
Will Zimmer
Hangout Theory
Join thousands of other jazz enthusiasts and get new music, artists, album, events and more delivered to your inbox.