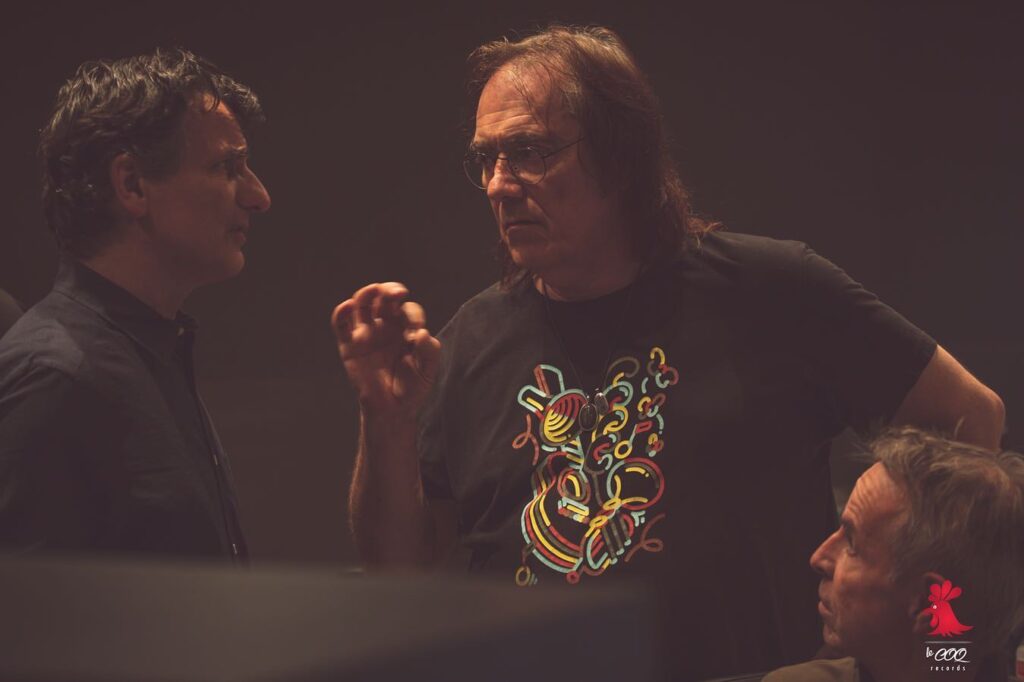 John Patitucci (left), Vinnie Colaiuta and Bill Cunliffe are part of a new supergroup recording under Le Coq Records. (Photo: Le Coq Records/Facebook)
The editors of JAZZIZ have the good fortune of being able to listen to new music before it's officially released in stores and streaming platforms. And because we're listening to new tunes all day every day, we know just what to recommend when new albums are released every Friday. That's why, each Monday, we'll be bringing you a roundup of our favorite songs from the weekend courtesy of our Editors' Choice playlists, which will feature our favorite new albums, singles and other tunes that may have flown under your radar. This is music recommendation the old-fashioned way: No algorithms, no computer profiles. Just jazz fans connecting with other jazz fans through the music we love.
Our Editors' Choice playlist for the week of January 4 features music from a new supergroup called The Le Coq Jazz All-Stars (featuring John Patitucci, Bill Cunlife, Vinnie Colaiuta, Andy James, Alex Acuña and more), as well as hot-off-the-press tunes from Miguel Zenón and Luis Perdomo, the 8-bit Big Band and others! Listen via the player below and follow our playlists on Spotify, Apple Music, Deezer and Qobuz.
Caravan
The Le Coq All Stars, Andy James, Alex Acuña, Vinnie Colaiuta, John Patitucci, Bill Cunliffe The Jazz All Stars Album vol.1
Grease of the East(bay) [feat. Eric Krasno, Daniel Casares & Adam Theis]
Otis McDonald, Eric Krasno, Daniel Casares, Adam Theis
Bass, The Final Frontier
Ira B. Liss Big Band Jazz Machine, Nathan East
Bass, The Final Frontier
Heat
Ilya Serov, Dave Koz
Heat
Machaca
Pérez Prado
Prez
Cómo Fue
Miguel Zenón, Luis Perdomo
El Arte Del Bolero
Lonesome Highway
Randall Thomas Holmes, Mike Vargo, Roy Hargrove, Gregory Metz
Lonesome Highway
Saria's Song (From "Zelda: Ocarina of Time")
The 8-Bit Big Band, Adam Neely
Backwards Compatible
On the Street Where You Live
Henry Robinett
Jazz Standards Then Again, Vol 2
When It All Comes Crashing Down
Tony Glausi, Lucas Pino
When It All Comes Crashing Down
Join thousands of other jazz enthusiasts and get new music, artists, album, events and more delivered to your inbox.