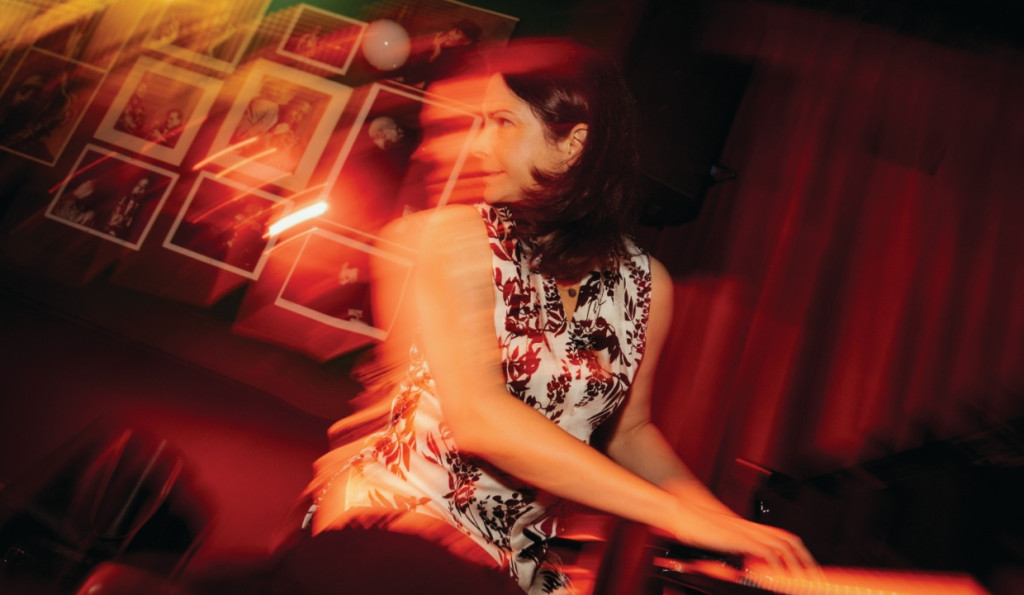 The editors of JAZZIZ have the good fortune of being able to listen to new music before it's officially released in stores and streaming platforms. And because we're always listening to new tunes, we always know just what to recommend. That's why we'll bring you a roundup of ten songs each week, featuring music from our favorite new albums, singles and other tunes that may have flown under your radar.
Our opening track is saxophonist Joshua Redman's riveting new version of Bruce Springsteen's "Streets of Philadelphia" on his Blue Note debut, where are we. Linda Purl offers a sultry rendition of Cy Coleman's "Let Me Down Easy" on her fourth full-length collaboration with music director Tedd Firth, This Could Be the Start. "Feel the Commotion" is a single from 12-piece Canadian collective The Commotions, formed by touring members of Motown's The Funk Brothers.
"Nine Hats" is an atmospheric original by pianist and composer Kris Davis from her latest live album with her Diatom Ribbons ensemble, which you can click here to read more about in our Fall 2023 issue. In their sixth album's title track, "Ceremony," the Joe Policastro Trio offer a new perspective on the mood and meaning of New Order's song of the same name by blending it with Eric Satie's "Gymnopodie." Pianist Olivia Pérez-Collellmir pays an emotional tribute to her hometown on her full-length album debut's centerpiece, "Barcelona."
Vocalist Hannah Gill includes a rollicking version of "It's a Sin to Tell a Lie" on Everybody Loves a Lover. Afro-Cuban duo OKAN fuse classical forms with traditions from Santiago de Cuba, the birthplace of conga, on "La Reina del Norte" from their new album, Okantomi. Saxophonist Shawn Raiford teams up with producer Derek "DOA" Allen to create a musical letter to the "Vallejo" on the third single from his sophomore album, The Next Step. Luaka Bop recently reissued Pharoah Sanders' 1977 album, Pharoah, which includes "Love Will Find a Way," our conclusive track, described as a passionate love letter to the saxophonist's then-wife Bedria.
Listen to this week's JAZZIZ Editors' Choice Playlist via the player below.
Featured photo courtesy of @Vanguard ©Mardok.
Like this article? Get more when you subscribe.
Join thousands of other jazz enthusiasts and get new music, artists, album, events and more delivered to your inbox.