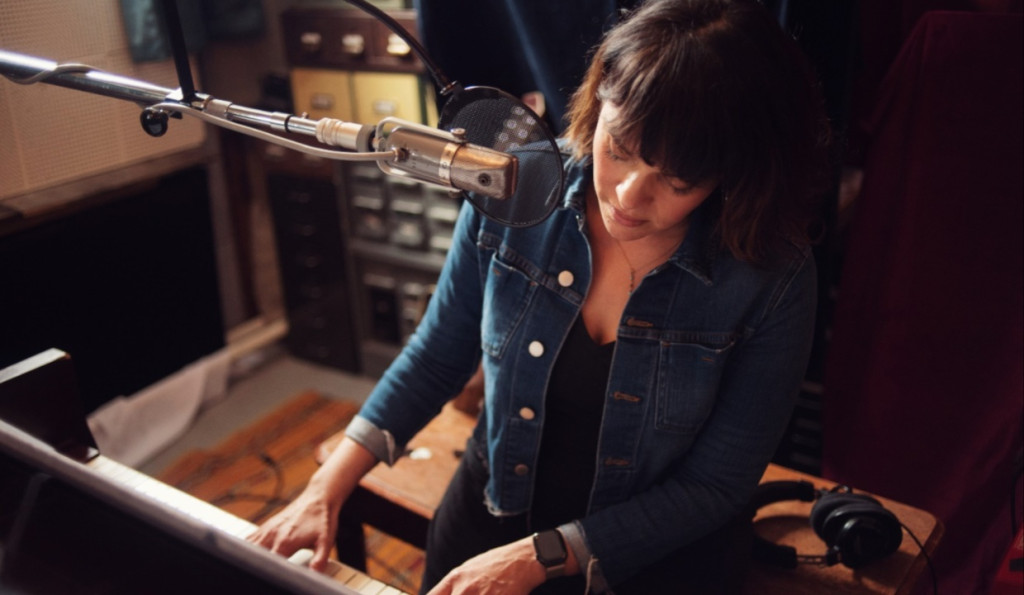 The editors of JAZZIZ have the good fortune of being able to listen to new music before it's officially released in stores and streaming platforms. And because we're always listening to new tunes, we always know just what to recommend. That's why we'll bring you a roundup of ten songs each week, featuring music from our favorite new albums, singles and other tunes that may have flown under your radar.
This week's playlist kicks off with Ivan Lins, who has shared a preview of his upcoming extravagantly lush album, My Heart Speaks, featuring performances of rare gems from his catalog, backed by the 91-member Tbilisi Symphony Orchestra. Among them, "The Heart Speaks (Antes e Depois)" with special guest Dianne Reeves. Guitarist Roni Ben-Hur shares a memory of his friend Barry Harris with a buoyant rendition of "To Dizzy With Love," a song they once played together at Birdland, included on his latest album, Love Letters. Norah Jones has shared her wistful and uplifting "Can You Believe," ahead of her summer European tour. The song was co-written by Jones and Leon Michaels, who produced it and contributes bass and drums. "Mountain Song" is a new single by Space Owl and a new composition by guitarist Ari Joshua, written after a journey shared between friends to the pinnacle of a treacherous mountain peak.
Jon Batiste mixes Afropop with a splash of summer anthem on his new single, "Drink Water," from his forthcoming album, World Music Radio. Jeff Babko sheds light on the career of pianist Denny Zeitlin on "Quiet Now," a track from his duo collaboration with bassist David Piltch on The Libretto Show, recorded live at the budding Libretto Jazz Lounge in Paso Robles, California. Fay Victor tells a first-person story about accidentally getting lost in Breezy Point, a private enclave in Queens that is a bastion of Trump supporters in liberal New York City, on "Breezy Point Ain't Breezy," the new single from her upcoming album, Blackity Black Black Is Beautiful.
"Sitting in the Park" is the latest single from singer/songwriter Steven Bamidele and the opening track from his newly-announced debut album, Summing Up, due out on September 15. Costa Rican pianist/composer José Soto pays a chamber jazz tribute to the indigenous BriBri people of Costa Rica on his debut album, The Ancestral Call, including on our selection, "Descolonizarme." Our playlist's closing track is by Antonio Adolfo, celebrating Roberto Menescal's contributions to the Bossa Nova movement on Bossa 65, including with his inspired rearrangement of one of his most famous gems, "O Barquinho."
Listen to this week's JAZZIZ Editors' Choice Playlist via the player below.
Featured photo by Vivian Wang.
Like this article?  Get more when you subscribe.
Join thousands of other jazz enthusiasts and get new music, artists, album, events and more delivered to your inbox.