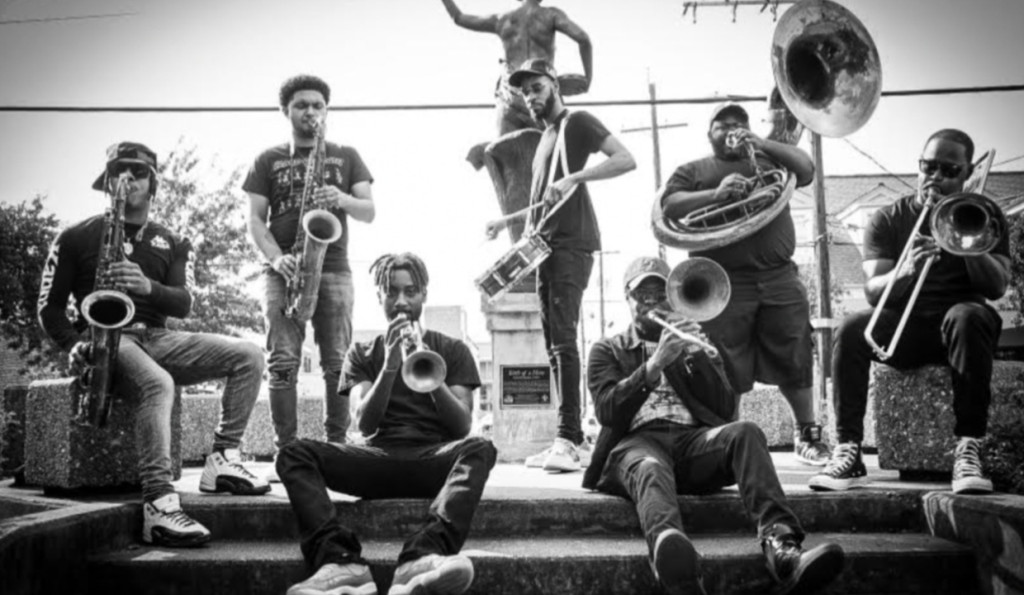 The editors of JAZZIZ have the good fortune of being able to listen to new music before it's officially released in stores and streaming platforms. And because we're always listening to new tunes, we always know just what to recommend. That's why we'll bring you a roundup of ten songs each Monday, featuring music from our favorite new albums, singles and other tunes that may have flown under your radar.
Celebrating his 65th birthday, German saxophonist and composer Gebhard Ullman delights fans with the release of his latest album, titled Andere Planeten. This captivating record showcases his electro-acoustic trio Das Kondensat and opens with the mesmerizing track "Ich Ahne Luft von Anderen Planeten." From his recently released full-length album titled Things Eternal. guitarist Dan Wilson has unveiled a distinctive rendition of The Beatles' classic "Eleanor Rigby." The album is now available through Brother Mister Productions, Christian McBride's label, in collaboration with the esteemed Mack Avenue Music Group.
With her new album, Aire, Mexican jazz singer and composer Magos Herrera presents a collection of radiant songs that transcend multiple languages, speaking to a world shaped by the aftermath of the pandemic. One notable track on the album is "Healer," a heartfelt tribute to the renowned Mexican Shaman, María Sabina. Collaborating on their album Iroko, bassist and composer Avishai Cohen, along with esteemed Nuyorican jazz icon Abraham Rodriguez Jr., present a captivating Afro-Latin rendition of the timeless tune, "Fly Me to the Moon."
Marking the musical debut of acclaimed actor Damian Lewis, the historic Decca label is set to release his first album, titled Mission Creep, on June 16. The album's inaugural single, "Down on the Bowery," showcases Lewis' exceptional talent in the realm of music. Shayna Steele's newest album, Gold Dust, presents a captivating track "You'd Be So Nice To Come Home To," featuring special guest saxophonist Donny McCaslin.
Providing a remarkable blend of studio precision and electrifying live energy, "Catching Drift" showcases the exceptional talents of trumpeter and vocalist Benny Benack III and his stellar band, featuring Emmet Cohen, Russell Hall, and Kyle Poole. This captivating track serves as a preview for Benack's highly anticipated album, Third Time's the Charm. Presenting a captivating composition, "Ghosts of Repetition" adds to the richness of saxophonist and composer Kevin Sun's ambitious double album, The Depths of Memory, which comprises three expansive suites. In an official statement, Sun describes his intention behind the album, stating, "I aimed to create a sense of being carried along a current of musical ideas for an extended period, evoking the depths of thought and memory."
Paying tribute to the legendary Wayne Shorter, the exceptional all-female ensemble ARTEMIS delivers a breathtaking rendition of "Penelope" on their latest Blue Note album, In Real Time. This remarkable interpretation showcases the collective's extraordinary talent and musical prowess. Embracing the cherished brass band tradition of New Orleans, the New Breed Brass Band pays homage to the genre while infusing it with a fresh perspective on their latest album. The record features the single "Give It To Me," a dynamic collaboration with bounce legend Big Choo and Kango Slim, testifying to the group's innovative approach and commitment to honoring the city's rich musical heritage.
Listen to this week's JAZZIZ Editors' Choice Playlist via the player below.
Featured photo courtesy of Shore Fire Media.
Like this article?  Get more when you subscribe.
Join thousands of other jazz enthusiasts and get new music, artists, album, events and more delivered to your inbox.