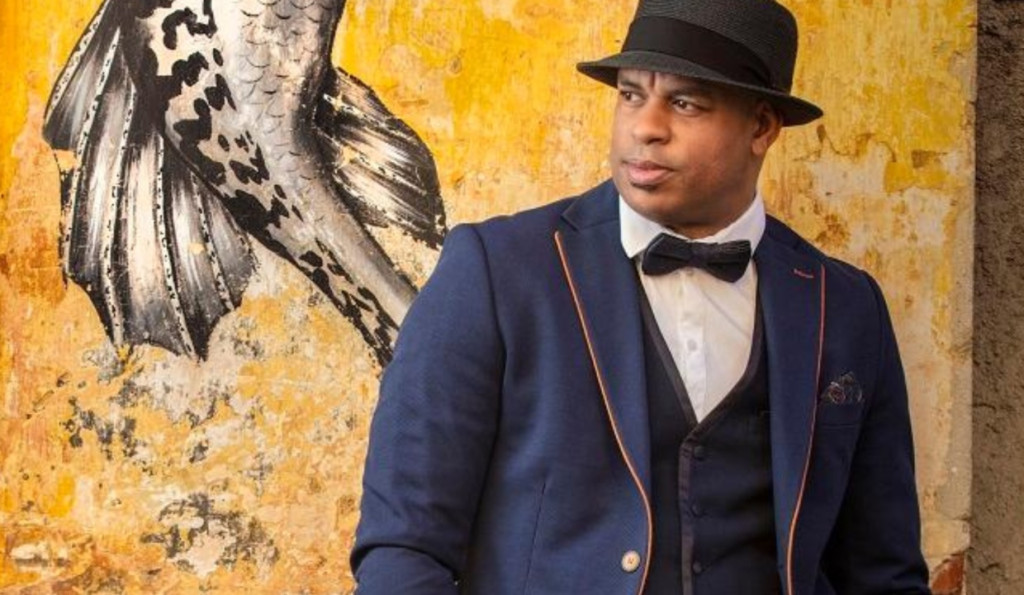 The editors of JAZZIZ have the good fortune of being able to listen to new music before it's officially released in stores and streaming platforms. And because we're always listening to new tunes, we always know just what to recommend. That's why we'll bring you a roundup of ten songs each week, featuring music from our favorite new albums, singles and other tunes that may have flown under your radar.
This week's playlist opens with John Coltrane's live performance of "My Favorite Things" from the recently-released Evenings at the Village Gate, a previously-unreleased live recording of Coltrane's 1961 residency at the Village Gate with Eric Dolphy. Pianist Roberto Fonseca celebrates his hometown of Havana, Cuba, on his latest single, "Sal al Malecón" from his new album, La Gran Diversión. "Passage" is the title track from Johnathan Blake's new star-studded stirring album, dedicated to his father, one of the titles from our list of new albums released this month (August 2023) that you need to know about.
Soul-jazz saxophonist Merlon Devine delivers a rousing summer single with "Shimmer," written alongside producer Darren Rahn. "Break Tune" is a jabbing blues from August in March, the third album from Ember, the forward-thinking collaborative trio with Caleb Wheeler Curtis, Noah Garabedian and Vincent Sperrazza. On his new album, Satisfied Mind, Jon Regen pays tribute to Kenny Barron on "Wake Me Up," produced by Jamiroquai's Matt Johnson and featuring Pino Palladino.
Kiefer returns to solo beat-making on his forthcoming album, I'm Ok, B U, which includes the track "August Again." Godfather of downtempo Eric Hilton and Argentinian vocalist Natalia Clavier collaborated on a new bossa nova single, "Amor Astral." Pianist/composer Eunmi Lee brings a distinct compositional flair to her debut album, Introspection, featuring the straight-ahead big band piece, "Mr. Weird." The closing track of this week's playlist is "Through the Night," a sophisticated urban-jazz piece by saxophonist Jason Jackson from his new album, All In.
Listen to this week's JAZZIZ Editors' Choice Playlist via the player below.
Featured photo of Roberto Fonseca by Alejandro Azcuy.
Like this article? Get more when you subscribe.
Join thousands of other jazz enthusiasts and get new music, artists, album, events and more delivered to your inbox.