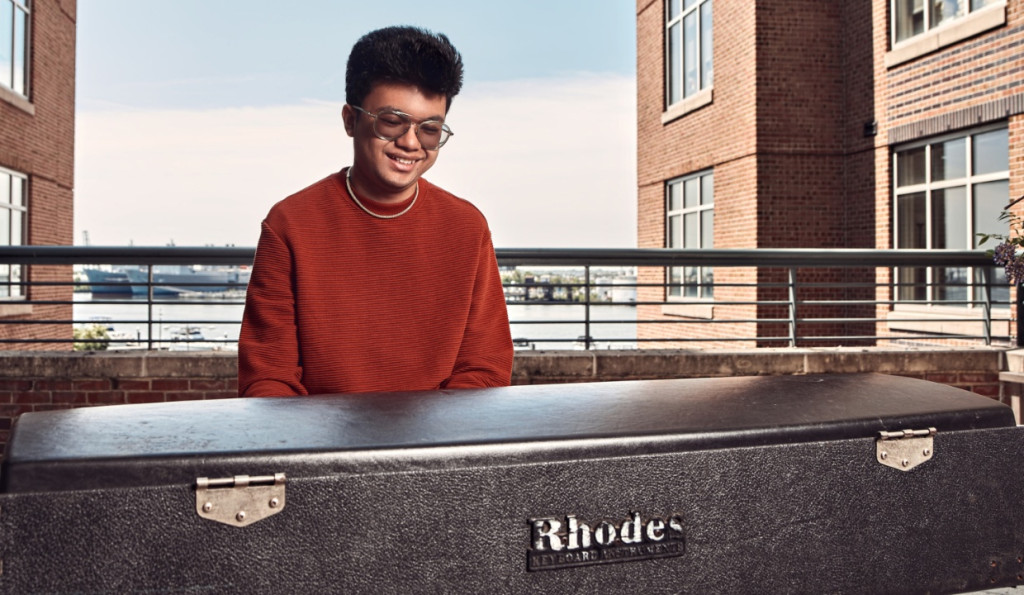 The editors of JAZZIZ have the good fortune of being able to listen to new music before it's officially released in stores and streaming platforms. And because we're always listening to new tunes, we always know just what to recommend. That's why we'll bring you a roundup of ten songs each week, featuring music from our favorite new albums, singles and other tunes that may have flown under your radar.
This week's playlist begins with John Scofield's unique take on Leonard Bernstein's "Somewhere" from his latest trio album, Uncle John's Band. Keyon Harrold announced the January 19 release of his new album by sharing "Find Your Peace," a collaboration with Common, Robert Glasper and Jean Baylor. "Moments" is a new single by Robohands, the experimental solo/collaborative project of London composer and instrumentalist Andy Baxter. "Avaloch" is a track from On Becoming, the new album by House of Waters, the unique duo made up of Max ZT on hammered dulcimer and Moto Fukushima on six-string bass.
Samara Joy offers her rendition of the Betty Carter-written piece "Tight" as her new, self-produced single. "Modern Gothic" is the lead-off track on Dave Meder's third album, New American Hymnal, an assemblage of songs themed on faith and the bedrock set of principles that forms the secular foundation of American culture. "Virgo" is one of the movements from Aaron Diehl's interpretation of Mary Lou Williams' Zodiac Suite, which you can find out more about by listening to our recent JAZZIZ Podcast conversation with the artist.
Stacey Kent debuts a new version of "If You Go Away" on her upcoming album, Summer Me, Winter Me. "Blue" is the first single from Joey Alexander's upcoming album, Continuance, and one of the tracks from the record to feature guest trumpeter Theo Croker. "A Mother's Lullaby," the conclusive track of this week's playlist, is the first single from Kenny G's forthcoming 20th studio album, Innocence, on which he honors the cultural and familial tradition of lullabies.
Featured photo by Roy Cox.
Like this article? Get more when you subscribe.
Join thousands of other jazz enthusiasts and get new music, artists, album, events and more delivered to your inbox.