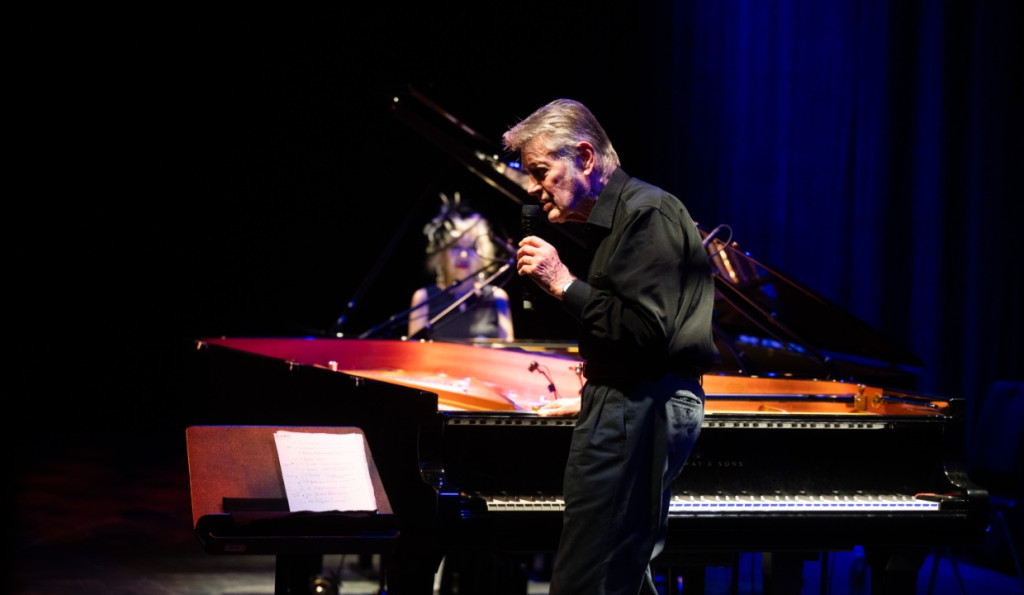 By Josef Woodard
A history-steeped festival thrives with renewed vitality.
JazzFest Berlin is steeped in history, or more specifically, shifting frameworks of history. The festival celebrated its 60th edition in early November, and plans a 60th anniversary event next year. Festival number 60 went down in grand, adventure-injected style, under the apt motto of "Spinning Time."
The festival launched in 1964, at a time when West Berlin was walled off from the Eastern sector and was busy asserting its cultural might. Forward-thinking trombonist Albert Mangelsdorf was a founding father and Martin Luther King Jr. famously wrote words of praise for the liberating metaphor of the festival, the divided city and of jazz itself.
"Jazz is exported to the world," MLK wrote. "For in a particular struggle of the Negro in America, there is something akin to the universal struggle of modern man. Everybody has the blues. Everybody longs for meaning. Everybody needs to clap hands and be happy. Everybody longs for faith. In music, especially this broad category called jazz, there is a stepping stone towards all these."
Fast forward several decades and the festival's current chapter has reached a new historic charter. Under the guidance of game-changing director Nadin Deventer, the festival's first woman director, the event's reputation has been re-energized as a progressive outpost.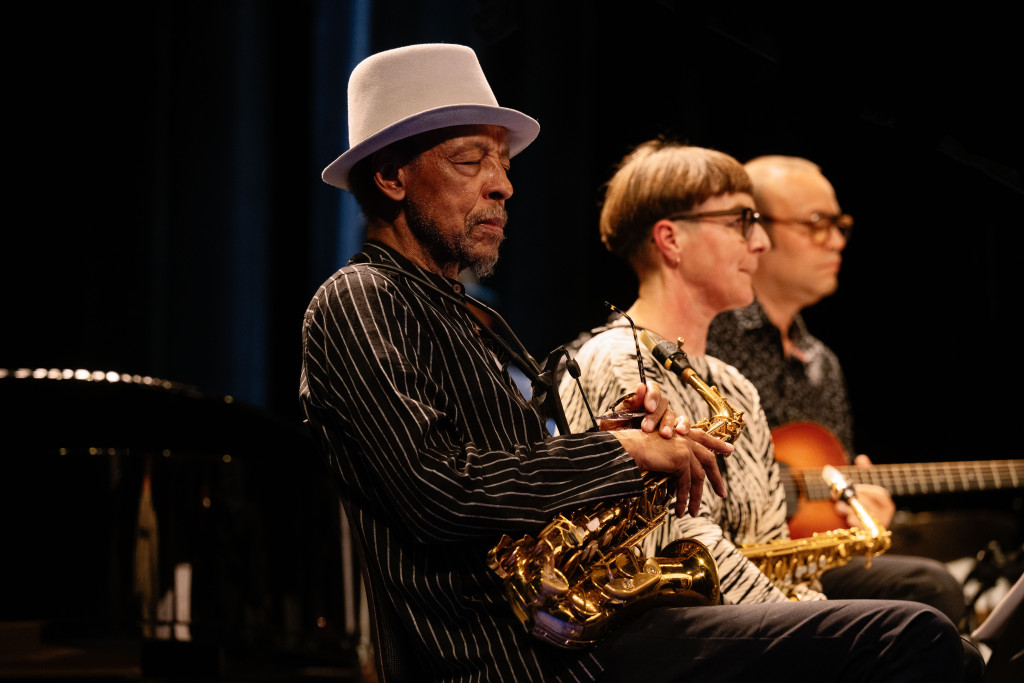 Deventer resourcefully prevailed through tough pandemic years and is now in full flight, having crafted a stellar 2023 program. While a clear and duly spotlighted centerpiece of the festival program was a newly commissioned, hour-long work by Henry Threadgill — in collusion with the Berlin-based Potsa Lotsa — many of the most memorable shows featured important female artists, including German-born/Brooklyn-based saxophonist Ingrid Laubrock; keyboardist-project maker and composer Kaja Dracksler, from Slovenia; and French pianist-bandleader Eve Risser with her West African-infused Red Desert Orchestra.
The duo of pianist Sylvie Courvoisier and guitarist Mary Halvorson kicked off the festival in its central Haus der Berliner Festspiele venue with their cerebral yet visceral savvy. Another steamy set came courtesy of the fascinating Canadian-turned-California trumpeter Steph Richards, whose inside-outside approach with her band (featuring pianist Joshua White) made for a riveting late-night set at Quasimodo, a hip basement venue.
The group Potsa Lotsa is led by alto saxophonist Silke Eberhard, whose earlier JazzFest Berlin tribute to Threadgill impressed him enough to express interest in creating a new large-scale work, blending his group Zooid and the Berliner ensemble. In what may have been the festival's boldest statement of improvisational energy and dialogue, Laubrock appeared at the A-Trane nightclub with supremely empathetic partners, drummer Tom Rainey and bedazzling young firebrand bassist Brandon Lopez. They cooked up a masterful, malleable set of music with the spirit of musical freedom fighters.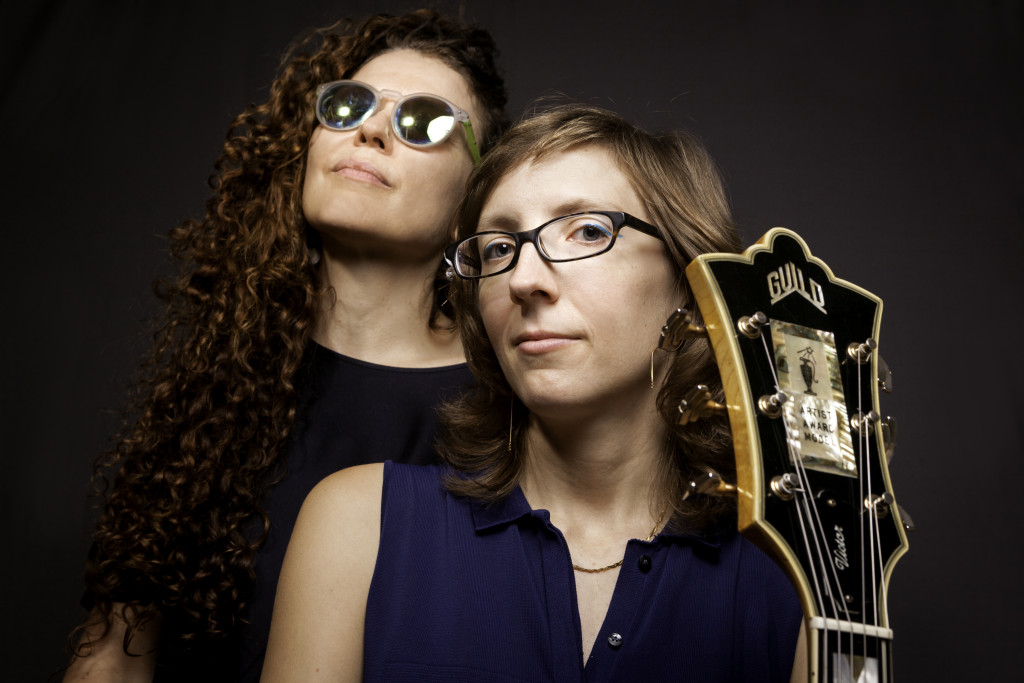 Dracksler, who performed at JazzFest Berlin in 2018, returned with her new electro-acoustic project "movement 100." This distinctive ensemble gamely mixes post jazz, art punk, new music ideas and the subtle vocal presence of Lena Hassels; it was at times reminiscent of Annette Peacock while navigating Dracksler's settings of Robert Frost's poetry. And did we mention the signature sound of Samo Kutin's prepared hurdy-gurdy, umbilically connected to a frame drum?
A personal highlight, Belgian Marlies Debacker's solo piano set opened Saturday's triple-header on the main stage. Now based in Cologne, and versed in new music as well as improvisatory jazz modes, she conjured an experimental vibrancy, expanding the piano's sonic properties with inside-the-piano manipulations and a coolly rigorous approach to structure. And a blissful lack thereof.
On Sunday afternoons, the festival has a tradition of heading off to church, specifically the nearby Kaiser Wilhelm Memorial Church on the prominent boulevard of Kurfürstendamm. The vintage church was partially destroyed during the bombing of Berlin at the end of WWII, its damaged appearance left intact as a reminder of wartime ravages and German bellicosity. During JazzFest Berlin, meditative concerts have taken place in this 1961-vintage chapel. This year, on a program titled "Ghosted," organ-like sounds were part of the phantasmagorical palette of guitarist Oren Ambarchi, whose trio with bassist Johan Berhtlin and drummer Andreas Werlin spun a tantalizing web of ambient music of their own devising.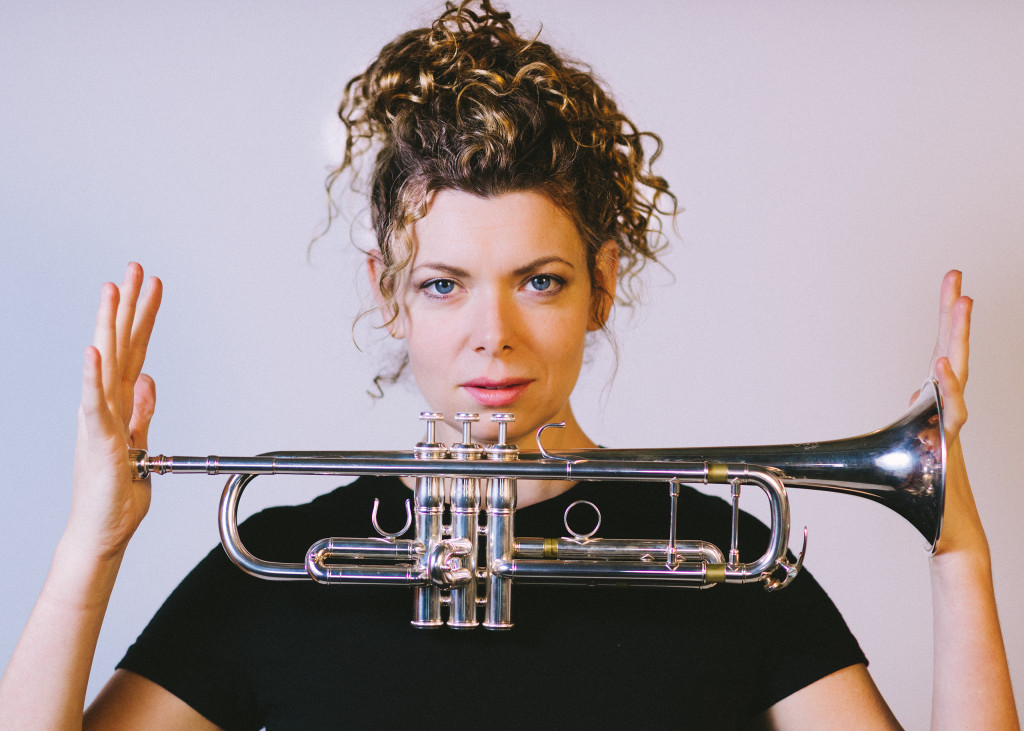 One missing link in the program, vis-a-vis a long-standing feature of past festivals, was the presence of sophisticated big band music. Many earlier Berlin festivals boasted impressive showings by the WDR Big Band with guests such as Maria Schneider and Carla Bley, and Joe Zawinul had a big band spotlight there in 2005. It could be said that the large ensemble contingent was represented this year by rebels in the idiomatic camp, starting with the teeming Threadgill-led aggregate. With his new piece simply existing surface, Threadgill treated fans to a fresh angle on the composer's musical strategizing writ large and loose. Much of the hour duration was given over to solos from all onstage, with tantalizing segments of scoring pulling the piece together into a cohesive whole. Listeners might have longed for more structured content within Threadgill's mode of instantly recognizable, genre-eluding and snaky sophistication, but the work is a notable addition to the 79-year-old composer-bandleader's still-growing catalogue.
Risser's Red Desert Orchestra, performing the piece "Eurhythmia," wove a thrilling tapestry of common and contrasting threads from European (jazz, classical and more) and West African sounds and spirits. Drummer and restless project-maker Paal Nilssen-Love has been behind the raucous Large Unit in recent years, but here presented the big-sounding septet Circus, swerving in and out of in-and-out attitudes and featuring impressive Nordic newcomer Oddrun Lilja Jonsdottir on guitar.
From another extreme on the instrumental scale, duos often seized attention. In addition to Courvoisier and Halvorson, the nimble and sometimes mischievous Berlin piano veterans Alexander von Schlippenbach and Aki Takase made beautiful music together and alone.
The festival's final night included a trio set with German trombonist Conny Bauer, recipient of this year's Albert Mangelsdorf Prize, who was joined by free-thinkers William Parker and Hamid Drake, on bass and drums respectively. The last night also featured the supremely tasteful and artistically nimble pairing of saxophonist Bill McHenry and the eminent, organically musical drummer Andrew Cyrille, who recalled that the first of his many Berlin festival appearances was with Cecil Taylor in 1969.
History circles its way back at this festival, even as it charges steadily forward, thanks to Deventer's refreshening vision.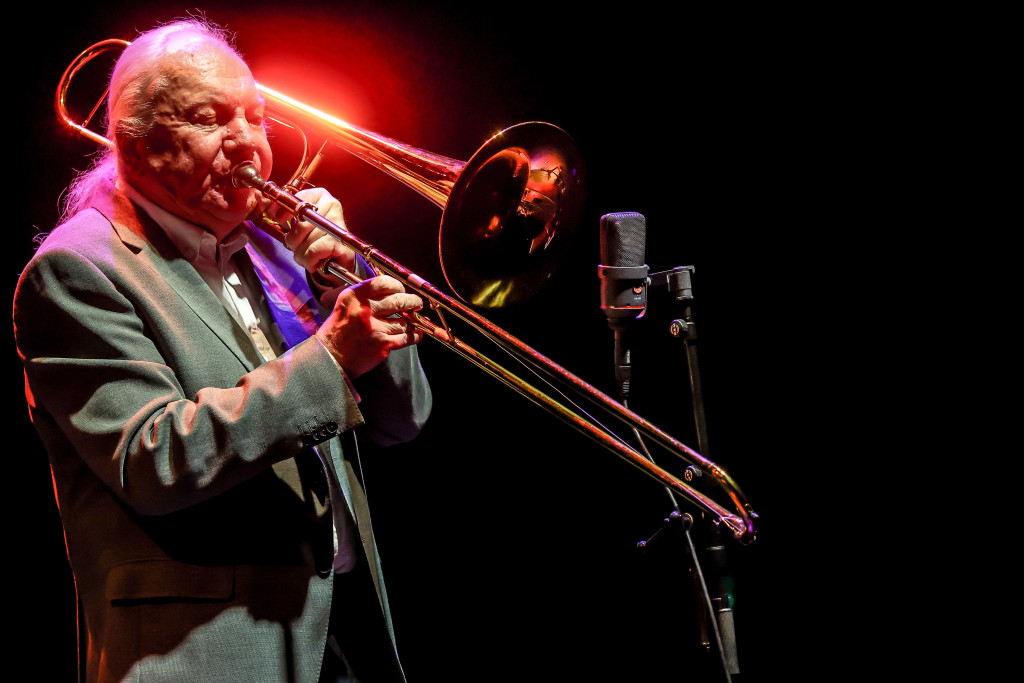 Featured photo: Camille Blake, Berliner Festspiele
Join thousands of other jazz enthusiasts and get new music, artists, album, events and more delivered to your inbox.