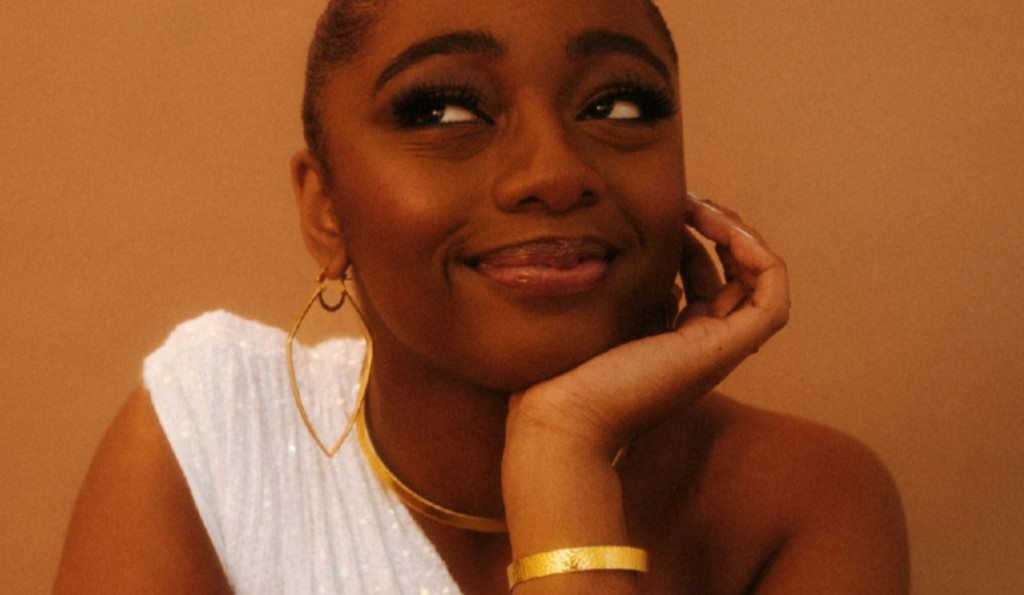 The Week in Jazz is your roundup of new and noteworthy stories from the jazz world. It's a one-stop destination for the music news you need to know. Let's take it from the top.
Noteworthy
New Book Collects Kazuo Ishiguro's Lyrics for Stacey Kent: The Summer We Crossed Europe in the Rain, a collection of lyrics that Nobel Prize-winning author Kazuo Ishiguro has written for vocalist Stacey Kent from 2007 through the present, will be published by Knopf in the United States and Canada on March 5, and in the United Kingdom via Faber on March 7. The full-color book includes 16 lyrics, complete with specially commissioned illustrations by Italian artist Bianca Bagnarelli and an introduction by Ishiguro. Kent's new album, Summer Me, Winter Me, will also be released on November 10.
Gregory Porter Announces First-Ever Holiday Album: Gregory Porter has shared the first single from his upcoming new album, Christmas Wish, which will be released on November 3 via Blue Note/Decca and marks the GRAMMY-winning vocalist/songwriter's first-ever holiday-themed full-length. "Everything's Not Lost," which you can listen to via the player below, is one of the record's three original tracks, featured alongside inspired interpretations of carols, standards and soulful sixties deep cuts.
Craft Reissue of Historic Concert Recording: 70 years ago, a history concert by Charlie Parker, Dizzy Gillespie, Charles Mingus, Max Roach and Bud Powell took place at Toronto's Massey Hall. The concert was captured on tape and released as The Quintet: Jazz at Massey Hall. Craft commemorates its 70th anniversary with the release of Hot House: The Complete Jazz at Massey Hall Recordings, a definitive collection presenting the entirety of the evening's recorded material by the members of this quintet. Released on November 17, it will be available on 3-LP, 2-CD and digital platforms. Physical formats will include rare photos and essays with behind-the-scenes stories.
Bing Crosby Christmas Gems: The Estate of Bing Crosby has teamed up with Primary Wave Music for the release of Bing Crosby's Christmas Gems, a collection of holiday favorites and previously unreleased gems from the Bing Crosby musical archives. The album will be released on October 27 and mark the debut of select songs to streaming platforms for the first time ever.
Craft Latino to Reissue Seminal Tito Puente Album: On November 10, Craft Latino will continue its yearlong celebration of Tito Puente's centennial with a vinyl reissue of the legendary percussionist's seminal Latin jazz album, El Rey Bravo. Originally released on Tico Records in 1962, El Rey Bravo includes Puente's iconic hit, "Oye Cómo Va" and other favorites. In addition to its vinyl reissue, including in limited edition Canary Yellow, the album will be released in hi-res audio on select digital platforms. 
New Albums
Kurt Elling and Charlie Hunter, SuperBlue: The Iridescent Spree (Edition): Vocalist Kurt Elling and guitarist Charlie Hunter reunite with drummer Corey Fonville and multi-instrumentalist DJ Harrison for a kaleidoscopic collection of new songs, dynamic reinventions and surprising covers on SuperBlue: The Iridescent Spree. The follow-up to Elling and Hunter's SuperBlue (2021) and the covers EP Guilty Pleasures, released earlier this year, also features special guest appearances from Elena Pinderhughes and Brooklyn's Huntertones Horns.
Kiefer, It's OK, B U (Stones Throw): Renowned artist Kiefer makes his return to solo beat-making after recent projects' live band-driven sound on It's Ok, B U, released on September 22 via Stones Throw. The new album reflects on the artist's journey to self-acceptance with track titles telling clues to his emotional states.
Miguel Zenón & Luis Perdomo, El Arte del Bolero, Vol. 2 (Miel): Alto saxophonist Miguel Zenón and pianist Luis Perdomo return with El Arte del Bolero, Vol. 2. Released on August 25, this is the follow-up to their acclaimed 2021 duo album debut, focusing on the Latin-American Songbook, melding their jazz sensibilities with the original spirit of the music.
Rachel Therrien, Mi Hogar (Outside In): Mi Hogar is trumpeter Rachel Therrien's nod to the many places the Canada-born artist has lived over the years, including Cuba, where she immersed herself in the Latin jazz tradition. The seven-track collection, released on February 10, also marks her first outing with her newly assembled Latin Jazz Project, an expert band of musicians from all over the world.
Live Music and Festival News
Eric Vloeimans and Will Holshouser U.S. Tour: Dutch trumpeter Eric Vloeimans and American accordionist Will Holshouser will be embarking on a U.S. tour from October 13-22, stopping in eight cities, including Los Angeles and Berkeley, California; Phoenixville and Ambler, Pennsylvania; West Fulton, Rochester and Brooklyn, New York; and Southern Pines, North Carolina. They'll play new music as well as selections from the 2022 album, Two for the Road. Check out all tour dates here.
New Samara Joy Holiday EP and Tour: Vocalist Samara Joy will release her first collection of holiday music on October 27. A Joyful Holiday is a 6-song EP of season favorites, including a lightly-swinging arrangement of "Have Yourself a Merry Little Christmas," which you can hear via the player below. The EP will be accompanied by a tour that will kick off in December 1 in Houston, Texas, and will include two shows at the Apollo Theater in New York City. You can also click here to listen to our recent JAZZIZ Podcast conversation with Samara Joy.
Jazz Power Initiative Kicks Off 20th Anniversary Season with Intergenerational Jazz Power Jam Series: New York City's Jazz Power Initiatives (JPI) will kick off its 20th anniversary season with the Intergenerational Jazz Power Jam series, presenting professional and emerging jazz artists with a different featured guest in a series of interactive jam sessions. Its 2023 edition's opening event will feature JPI's 2023 Community Artist-In-Residence percussionist Annette A. Aguilar & Stringbeans, presenting "A World of Afro-Latin Percussion," on October 18 at the Alianza Dominicana Cultural Center and on October 18 at the National Jazz Museum in Harlem. More here.
Charles Lloyd Celebrates 85th Birthday at JALC's Rose Theater: Jazz at Lincoln Center (JALC) will celebrate the 85th birthday of NEA Jazz Master Charles Lloyd on two separate nights in Rose Theater. On October 13, the concert will feature the return of Sangam, the trio with Zakir Hussain and Eric Hadland, which Lloyd formed in tribute to his collaborator Billy Higgins. On October 14, the saxophone great will present his acclaimed New Quartet with Hadland, Jason Moran and Reuben Rogers. Tickets here.
Featured photo by Ambe J. Williams.
Join thousands of other jazz enthusiasts and get new music, artists, album, events and more delivered to your inbox.