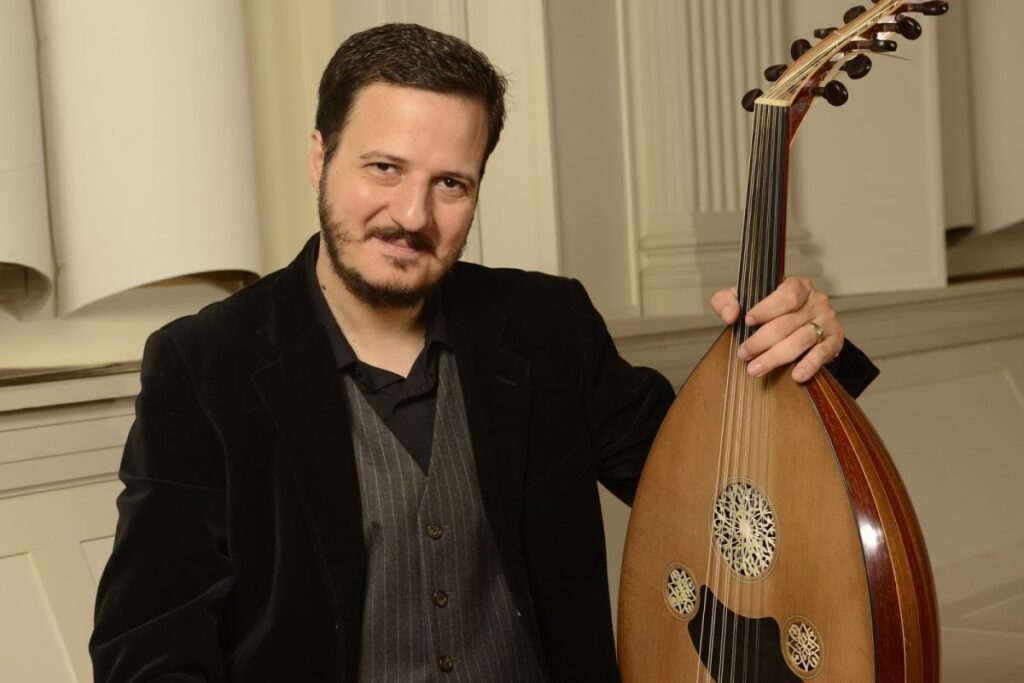 The three big-band records from Turkish-born composer Mehmet Ali Sanlikol feature little of his piano playing, but it makes sense that this side of the former prodigy would eventually emerge on record. On An Elegant Ritual (Dünya), he not only goes back to his first instrument, he also digs deeper into his roots, part of a continuing and career-altering process. 
Sanlikol's mother, a classical music teacher, had busts of Beethoven, Chopin and Mozart on the piano; his father, an avid opera fan, championed Western polyphony and derided the monophony at the heart of Turkey's native music. "There was no trace of Turkish music," he explains. "No one talked about its microtonal richness. We were very Western-facing, idealizing everything about Western culture. In some ways this was great," he adds, as it provided the foundation for his career as a jazz pianist and composer. "But it also alienates you from the culture of your home country." 
When Sanlikol headed to Berklee College of Music in Boston in the early '90s, he knew next to nothing of traditional Turkish music; he regarded the genre's "simple" sounds and exotic folk costumes with condescending amusement.  
But one day in 2000, he encountered a piece of music that literally made him change his tune. "There was this short [Turkish] folksong, and I couldn't tell where the tonic was," he says. "I had graduated Berklee as the best composition student in the jazz department, I had just completed my master's degree at New England Conservatory, I was accepted to the BMI Jazz Composers Workshop — I was kind of full of myself. And this little folksong threw me off! It's only eight measures long — and it is from the place I grew up!  It was like someone pulling the carpet from under my feet. I had no idea I was headed into a period of reconstructing my identity" — which he'd spend the next dozen years doing. Sanlikol dropped almost all his Western studies, including jazz, to investigate his closeted musical heritage.  
He co-founded Dünya, a nonprofit that produced concerts and then albums of Turkish music. After a decade of immersion in that world, Sanlikol determined to unite his old love, jazz, with his hard-won knowledge of his roots. He formed a jazz orchestra to record the 2014 album What's Next?, and two years later, added Turkish instruments to the ensemble, now named Whatsnext? In 2020, he released the monumental The Rise Up, commissioned by saxophonist Dave Liebman.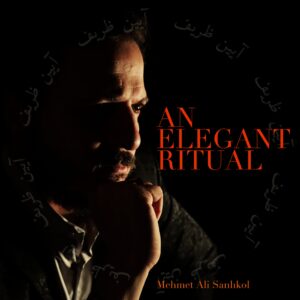 The Rise Up employs a complicated structure to convey narratives of Middle Eastern history. Sanlikol's design for An Elegant Ritual is similarly rigorous but more aligned with his roots. Following the outline of Mevlevi (whirling dervish) rituals, it contains two introductory pieces, a central, four-movement composition, and then two up-tempo pieces separated by a postlude. For the album's finale, he chose a hard-blowing, mainstream piano-trio version of the Bronislaw Kaper standard "Invitation."  
Wanting the album to communicate "the kind of mystical, spiritual quality of these 'elegant rituals'," he also drew from Coltrane's prayerful four-movement composition A Love Supreme. 
An Elegant Ritual extends the piano-trio format, with Sanlikol's voice and use of the ney (end-blown flute). He's had plenty of practice leading trios in pre-pandemic Boston and overseas; he also handled keyboard parts on his big-band albums. But this is the first piano-trio recording of his career, and long overdue. After all, he points out, "I've been playing piano since I was 5. I can't stop now."