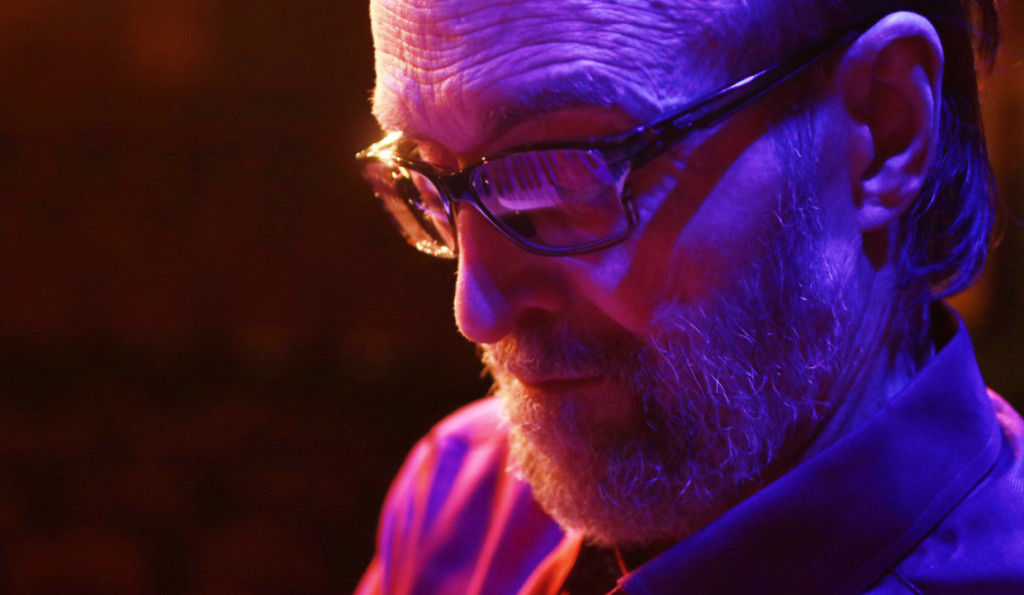 The Week in Jazz is your roundup of new and noteworthy stories from the jazz world. It's a one-stop destination for the music news you need to know. Let's take it from the top.
Noteworthy
Next Jazz Legacy Announces 2023 Cohort of Seven Emerging Women and Non-Binary Musicians: Next Jazz Legacy has announced seven emerging women and non-binary jazz musicians who comprise its 2023 cohort of awardees. They are Camila Cortina Bello, Milena Casado, Liany Mateo, Anaïs Maviel, Tatiana LadyMay Mayfield, Neta Raanan and Anisha Rush. The program was created by New Music USA and the Berklee Institute of Jazz and Gender Justice to address gender and racial inequalities by providing mentorship and professional development opportunities to those who have been underrepresented in jazz. More here.
New Lang Lang Spotify Singles: Piano virtuoso Lang Lang shared two new Spotify Singles on World Piano Day, which is recognized on the 88th day of the year, to coincide with the 88 keys on the piano. The two new songs were recorded in Spotify's studio in Los Angeles, California. They are a new solo piano version of "Dos Oruguitas" from the popular Disney movie Encanto, along with a cover of "One Summer's Day" from the film Spirited Away. Listen to them via the player below.
George Winston Solo Piano Album Vinyl Release: RCA Records will release George Winston's 16th solo piano album, Night, on limited-edition vinyl on May 5. The record features four original Winston compositions, as well as stunning renditions of Leonard Cohen's "Hallelujah" and Allen Toussaint's "Freedom for the Stallion," plus additional standout interpretations.
Arooj Aftab, Vijay Ayer, Shahzad Ismaily Album Accompanied by Anum Awan Visualizers: Musicians Arooj Aftab, Vijay Iyer and Shahzad Ismaily have released their collaborative album, Love In Exile via Verve. The record is accompanied by a suite of visualizers created by Anum Awan. Watch the visualizer for the album track "Shadow Forces" via the player below.
Landmark Peggy Lee Album Celebrates 60th Anniversary: Capitol Records and Universal Music have released an expanded digital edition of Peggy Lee's I'm a Woman, in celebration of its 60th anniversary. This edition comes with newly-remastered audio and eight bonus tracks, five of which are previously unreleased and include a collaboration with Bobby Darin.
New Albums
Ann Hampton Callaway, Fever: A Peggy Lee Celebration! (Palmetto): Singer/songwriter Ann Hampton Callaway pays homage to Peggy Lee on Fever: A Peggy Lee Celebration!, which will be released on February 10 on Palmetto. The album highlights her songwriting talents of Lee, also by featuring two compositions by Lee that have never before been recorded.
Eric Reed, Black, Brown, and Blue (Smoke Sessions): Pianist/composer Eric Reed's new album, Black, Brown, and Blue, celebrates the music of Black and Brown composers, including Duke Ellington, Thelonious Monk and Wayne Shorter, among others. This deeply personal new album features his brilliant new trio with bassist Luca Alemanno and drummer Reggie Quinerly, and each of the three artists contributes a piece of their own to its program.
The Jazz Professors, Blues and Cubes (Flying Horse): Blues and Cubes, the fourth album by veritable sextet The Jazz Professors, is inspired by the high art of Pablo Picasso. The album, released today, explores his work in parallel with groundbreaking 20th-century jazz, through an engaging program mixing original compositions with reimaginings of compositions by trailblazers Sidney Bechet and Charlie Parker.
Craig Davis, Tone Paintings: The Music of Dodo Marmarosa (MCG): Pittsburgh pianist Craig Davis pays tribute to fellow Steel City native and bebop pioneer Michael "Dodo" Marmarosa on his stunning new album. Featuring a trio with bassist John Clayton and drummer Jeff Hamilton, Tone Paintings offers gorgeous new interpretations of ten classic Marmarosa tunes, as well as a new song penned in dedication to the great pianist.
Live Music and Festival News
Mariza Returns to New York's Town Hall, April 22: Portugal's Fado star Mariza will return to New York's Town Hall on April 22, performing songs from her two-decade career. The world-renowned vocalist will explore the Fado tradition while delving into other global musical styles, including songs in Spanish and English. Tickets here.
The Music of Wayne Shorter at NY's Smoke Jazz Club, May 3: Palladium will be performing a special concert celebrating the legacy of Wayne Shorter at New York's Smoke Jazz Club on May 3. Tickets here. Palladium, endorsed by Shorter and curated by Jesse Markowitz, features a rotating cast of all-star musicians from the New York jazz scene. "The Music of Wayne Shorter" event will see them performing works encompassing the full spectrum of the saxophonist/composer's extensive legacy.
Edmar Castañeda Album Release Concert at Blue Note New York, May 1: Virtuoso jazz harpist Edmar Castañeda will release his latest album, Viento Sur, on May 5. The recording features his World Ensemble, a nine-person ensemble of acclaimed global musicians. Castañeda is scheduled to perform an official album release concert at Blue Note New York on May 1. Tickets here.
Experiments in Opera Presents Anthony Braxton Theater Improvisation at The Brick, June 15-17: Composer collective Experiments in Opera will present the world premiere of Anthony Braxton Theater Improvisation at The Brick in Brooklyn, New York, on June 15-17. An operatic realization of Compositions No. 279-283 for comedian and improvising musicians by composer/saxophonist Anthony Braxton, the event will feature actor/director Rob Reese, plus vocalist Kamala Sankaram, trumpeter Nate Wooley, and saxophonists James Fei and Ingrid Laubrock. Tickets here.
Featured photo courtesy of RCA Records.
Like this article?  Get more when you subscribe.
Join thousands of other jazz enthusiasts and get new music, artists, album, events and more delivered to your inbox.