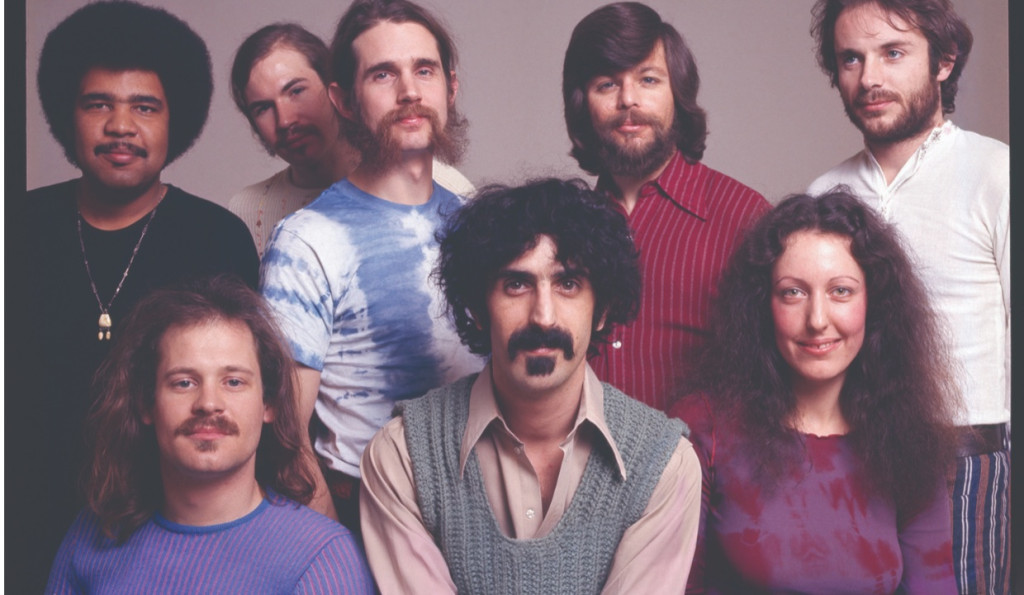 The Week in Jazz is your roundup of new and noteworthy stories from the jazz world. It's a one-stop destination for the music news you need to know. Let's take it from the top.
Noteworthy
Keith Jarrett Reissue: ECM Records has reissued Solo Concerts: Bremen/Lausanne by Keith Jarrett as part of its Luminessence series. The 3-LP set documents two solo piano concerts from March and July 1973. In a shared booklet note Keith Jarrett and Manfred Eicher write, "We feel that this album is true to itself and the audience from every angle and that our care will provide us with more than equal benefits in our knowledge that we have given you the closest thing to being there."
New Laila Biali Holiday Single: Vocalist and pianist Laila Biali has shared a new French winter waltz, "Belle nuit de Noël," co-written with Sonia Johnson and co-produced with Ben Wittman. Listen to the song via the player below. This is a follow-up to Biali's acclaimed album, Your Requests, released on Empress Music in May of this year.
Austin Peralta Endless Planets Deluxe Edition: Brainfeeder will release the deluxe edition of pianist Austin Peralta's Endles Planets on February 9, on what would have been Peralta's 33rd birthday. Originally released in 2011, the album marked the label's first foray into jazz and will be available for the first time on vinyl. Additionally, the new edition will feature four previously unreleased tracks, including a live version of "DMT Song" from Flying Lotus' 2012 album, Until the Quiet Comes, which Peralta co-wrote.
Frank Zappa 50th Anniversary Album Reissue: Frank Zappa's Over-Nite Sensation will be released in a newly expanded 50th-anniversary edition on November 17 via Zappa Records/UMe. Produced and compiled by Ahmet Zappa and Zappa Vaultmeister Joe Travers, the new edition will be available in a variety of formats, including a five-disc (4CD/Bly-Ray Audio) Super Deluxe Edition showcasing 88 tracks in total, featuring 57 previously unreleased tracks and mixes, and a two previously unreleased shows recorded at the Hollywood Palladium and Detroit's Cobo Hall. 2-LP vinyl and digital editions will also be available.
The Omni-American Future Project Launches New Jazz and Culture Podcast: On September 28, the Omni-American Future project, a coalition of Black American and Jewish leaders who have joined together to fight racism and antisemitism and to strengthen the unity between the two communities through music and culture, launched a new podcast series. Straight Ahead: The Omni-American Podcast features co-directors and co-hosts Greg Thomas and Aryeh Tepper in conversation with prominent figures from the arts, academia, business and politics, and a press release states that it "is intended to be a positive step forward toward building upon the history and legacy of the alliance among Black Americans and the Jewish community in Jazz music and from the Civil Rights movement to create a stronger bond and alliance."
New Albums
Drew Zaremba, Reunion (Outside In): Composer/arranger Drew Zaremba makes his big band album debut with Reunion. The record, released via Outside In Music on October 27, finds him drawing eclectic influence from icons of big band, heroes of classical music and luminaries of British rock.
Allison Miller, Rivers in Our Veins (Royal Potato): Lauded drummer Allison Miller dedicates her new album, Rivers in Our Veins, to the crucial rivers and watersheds of the United States, and the organizations devoted to their revival and protection. The album features original music composed by Miller and performed by an all-star cast of improvisers. It is the studio manifestation of a live multimedia production commissioned by the Mid-Atlantic Arts Organization and the Lake Placid Center for the Arts.
Steve Snyder Trio, Introducing Prime Vintage (self-released): Pianist/organist Steve Snyder draws upon the influence of the great organ trios of Wes Montgomery, Jimmy Smith, Leon Spencer and Larry Young on his new album. Introducing Prime Vintage features him alongside drummer Kenny Phelps and guitarist Joel Tucker, performing seven original compositions and a funky cover of "Message from the Meters."
Ember, August in March (Imani): Ember, a trio hailing from Brooklyn, uncovers deep significance and dynamic harmony within the collaborative music of August in March. Released on August 11, this audacious ensemble showcases the talents of saxophonist/trumpeter Caleb Wheeler Curtis, bassist Noah Garabedian, and drummer Vincent Sperrazza.
Live Music and Festival News
Star-Studded Dave Grusin Tribute at NJPAC, November 17: GRP Records label artists will gather to pay a special tribute to label founder Dave Grusin at the New Jersey Performing Arts Center (NJPAC) on November 17. The performance will be part of NJPAC's TD James Moody Jazz Festival and include such artists as Lee Ritenour, Will Downing, Patti Austin, Jane Monheit, Randy Brecker and more. Tickets here.
Samara Joy Announces A Joyful Holiday Tour: Following the release of her forthcoming A Joyful Holiday EP, Samara Joy will embark on a string of holiday tour dates throughout the United States. The A Joyful Holiday Tour will kick off in Houston, Texas, on December 1 and will include stops in Nashville, Philadelphia and more, plus two shows at the Apollo Theater in New York City. Check out all upcoming tour dates here.
Arts for Art's Family Gathering 2023: Arts for Art's annual fundraiser and celebration, the Family Gathering, will take place on November 17 at The Clemente in New York City. The event signifies the kickoff for Arts for Art's Artist and Friends Campaign and will feature several performances, including William Parker's Huey's Pocket Watch 20-piece band, a bake-off and performances by Arts for Art's Music is Mine Youth Band. More here.
Dezron Douglas to Open Miller Theatre 2023-24 Jazz Series: New York City's Miller Theatre at Columbia University School of the Arts will open its 2023-24 jazz series with the premiere of a new holiday-themed commissioned work by Dezron Douglas. The New York-based bassist will be performing the piece with his quartet, featuring Emilio Modeste on saxophones, George Burton on piano and Joe Dyson on drums. The concert will take place on December 2. Tickets here.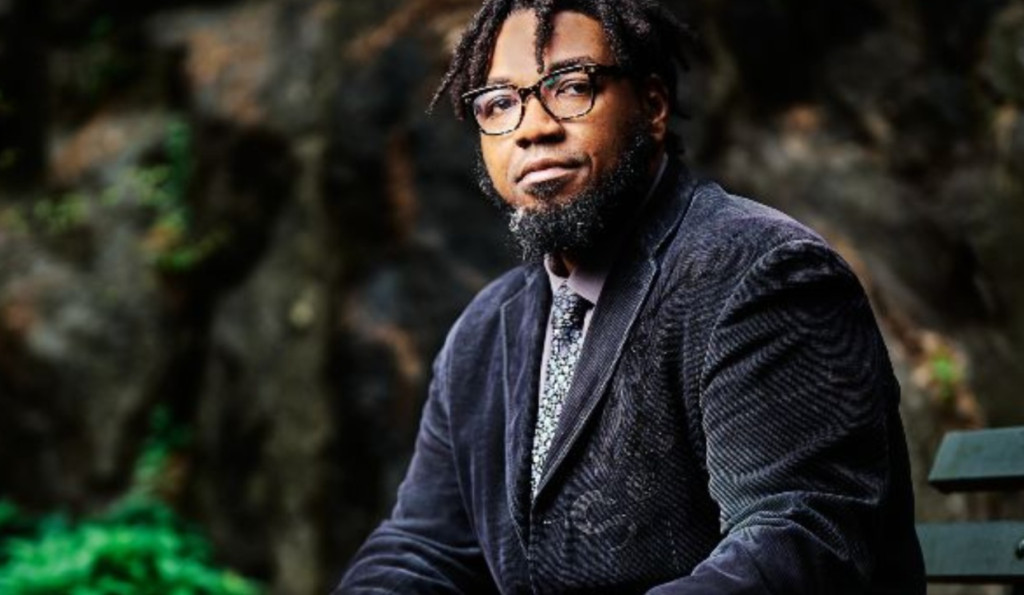 Kaethe Hostetter November Residency at Brooklyn's Barbès: Violinist and composer Kaethe Hostetter is celebrating her recent relocation to New York City with a monthlong residency at Brooklyn's listening room Barbès. Each Saturday, Hostetter digs deep into her experiences of living and making music in Ethiopia, performing both as a solo artist and with a rotating series of guests and collaborators, including Thalia Zadek, Monk Earl and Lioness. More here.
Ibrahim Maalouf 2024 North American Tour Dates and New Video: Ibrahim Maalouf announced his biggest North American headlining tour to date for April-May 2024, including a stop at New York City's Webster Hall on April 23. Check out all tour dates here. Maalouf has also shared a new video of a live performance of his song, "Todo Colores," featuring guests Cimafunk and Tank & the Bangas, from his new album, Capacity to Love. Watch the video via the player below.
Featured photo by Sam Emerson.
Like this article? Get more when you subscribe.
Join thousands of other jazz enthusiasts and get new music, artists, album, events and more delivered to your inbox.