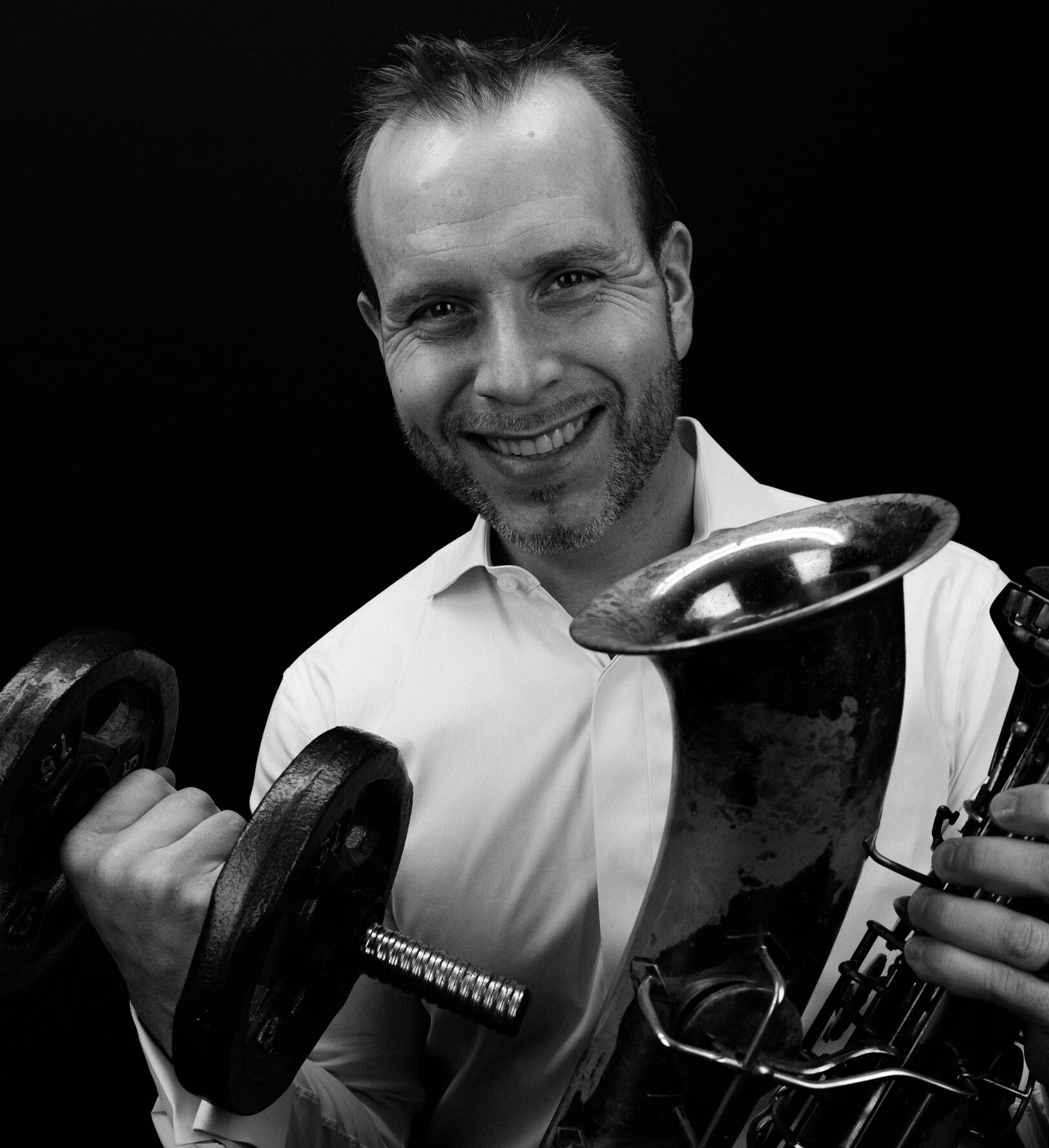 Matt Townsend has been one of the most sought-after personal trainers and saxophonists in New York City for over a decade. Having worked with such people as iHeart Radio CEO Bob Pittman or actor Anupam Kher, he now helps musicians — including Sean Jones, Lauren Sevian and Don Braden — become more fit. Check out more information at www.MusicianFitnessTrainer.com
In March of 2020, like everyone else in the world, my entire life changed. Covid-19 was officially declared a national pandemic, and with that came a wake-up call: Nothing we know or have is ever 100% guaranteed.
For musicians worldwide – many of whom have spent their entire lives searching for ways to better communicate and transfer energy through music – live performance in front of a crowd stalled to a near halt, with no obvious guarantee of when they would return. The result left many to make immediate survival-based decisions. Some rose to levels they never thought possible; others have lived in fear, depressed to the point of nearly giving up hope.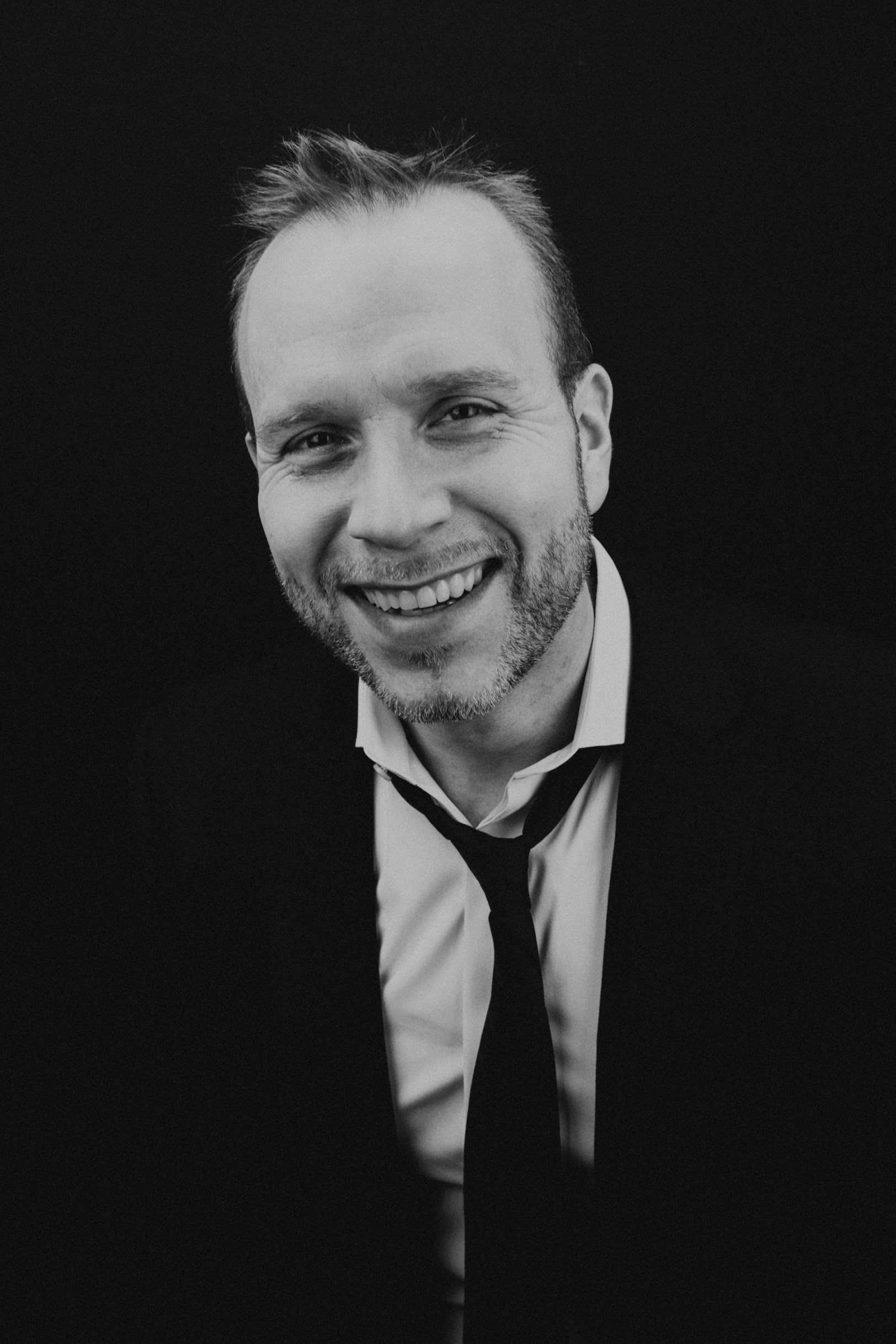 Knowing that so many creatives were working through these feelings, I couldn't sit back and do nothing. Having been both a professional saxophonist and a fitness trainer in New York City for more than 16 years, experience has taught me that one of the best ways to combat anxiety, depression and stress is to get physically uncomfortable every day through exercise. I began brainstorming my own scenario, and pivoted to keep what was potentially a crippling blow to both of my professions from happening. After all, performing and listening to jazz my entire life has taught me to welcome and embrace change. Why would a global pandemic be any different?
Then one day on a trail run, the idea hit me like a lightning bolt: Why did I need to continue living a life of separating these two passions? Do I really need to be one or the other anymore? Working predominantly with musicians seemed like a more clear opportunity than ever before.
After speaking with a few longtime friends such as trumpeter Sean Jones and baritone saxophonist Lauren Sevian, they agreed to partake in some of my vigorous workout regimens. As I began watching (and admiring) their positive mental and physical results unfold, I realized that the trickle-down effect of having musicians take better care of their health also emboldened creativity and performance on their instrument.
Many wonderful things began happening. These musicians started losing body fat, building lean muscle, strengthening posture, improving breathing patterns and achieving thought clarity. These artists were shaping a narrative that when they go out to perform again, the ability to influence the emotions of their listeners was going to be much more persuasive and organic.
To me, this energy transfer from artists is infectious and greatly needed in the world. People need to talk to each other. We need to engage socially. Going to support live music is an excellent way to do just that. See a show and talk to someone in line next to you waiting. Support the venue. Be receptive and let the power of music heal you.
These components are what musicians live for, and it's something I'm very bullish with helping them to understand: The arts can help to normalize society.
Maybe instead of someone sitting with anxiety and tension at every turn, they can unclasp their hands at an artist's show and start snapping their fingers and tapping their foot to the beat. Maybe they'll let go of panic, and let the live music become a guide toward feeling engaged and uplifted.
I now use this message as a catalyst for all artists I work with to continue valuing and bettering their health – and their creativity is stronger than ever.
With all of our technological capabilities, I can't wait to see what healthier artists can do to uplift the spirits and influence others around them in the process.
After the 1918 pandemic, America experienced the Roaring '20s. The possibilities are endless, and I look forward to helping every single artist bring their best and truest self to the bandstand. Not just during this time in our world's history, but forever.
Join thousands of other jazz enthusiasts and get new music, artists, album, events and more delivered to your inbox.