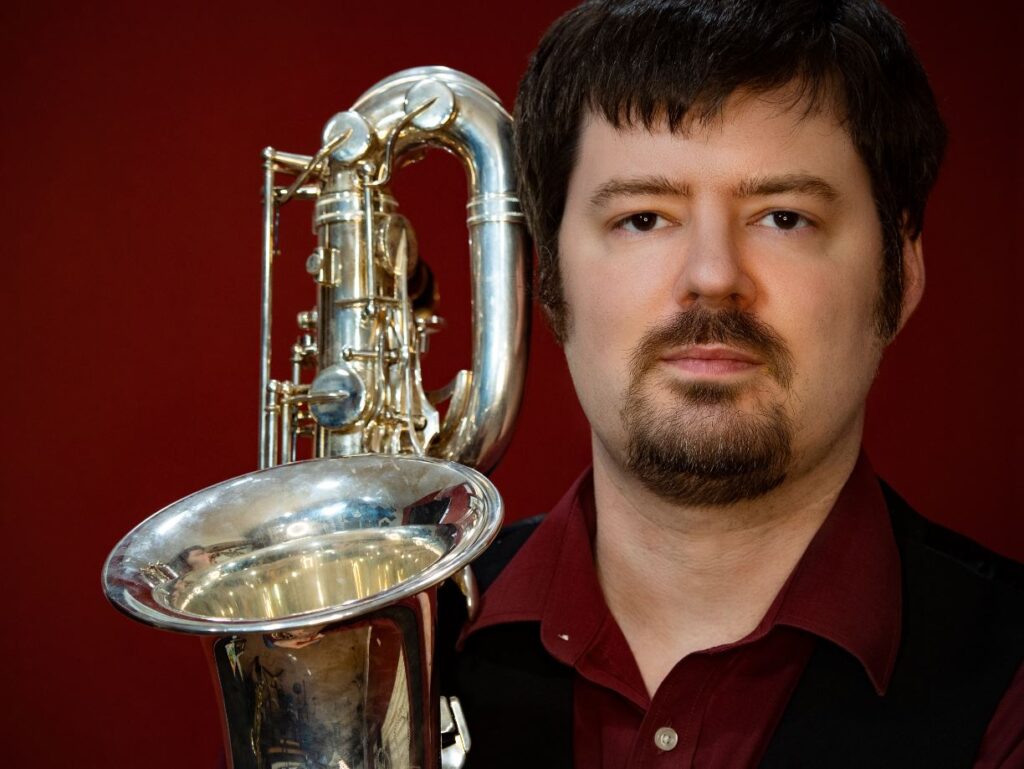 "Walkin' Shoes" leads off baritone saxophonist David Larsen's album The Mulligan Chronicles, a tribute to his hero and fellow baritonist Gerry Mulligan. The tune, which the late Mulligan wrote and first recorded in 1952, became a staple of his repertoire and a West Coast jazz favorite. Larsen's quintet version has a bit more bite than the creamy original, but employs a similar buoyant swing groove.
The album, Larsen's fourth as a leader, resulted from years of research into Mulligan's music. The first album Larsen ever bought was John Coltrane's Blue Train, but he did not become a devotee like so many of his peers. Instead, he gravitated to the cool jazz sound of Stan Getz, Zoot Sims, Al Cohn and, most of all, Gerry Mulligan. He combed through hundreds of scores, transcribed solos, and interviewed several players before selecting 13 of his favorite numbers from the Mulligan catalog.

Larsen capped it off by enlisting four former Mulligan sidemen — pianist Bill Mays, trombonist Dave Glenn, drummer Ron Vincent and bassist Dean Johnson — for the recording. Known as the Mulligan All-Stars, the quartet backed the 40-year-old saxophonist in a session at Spokane Falls Community College, where he teaches jazz and is the instrumental music director.
Other tunes on the album include "Good Neighbor Thelonious," "Festive Minor," "Lonesome Boulevard" and "Taurus Moon," all of them swinging affairs and featuring Larsen's muscular baritone work.
Join thousands of other jazz enthusiasts and get new music, artists, album, events and more delivered to your inbox.