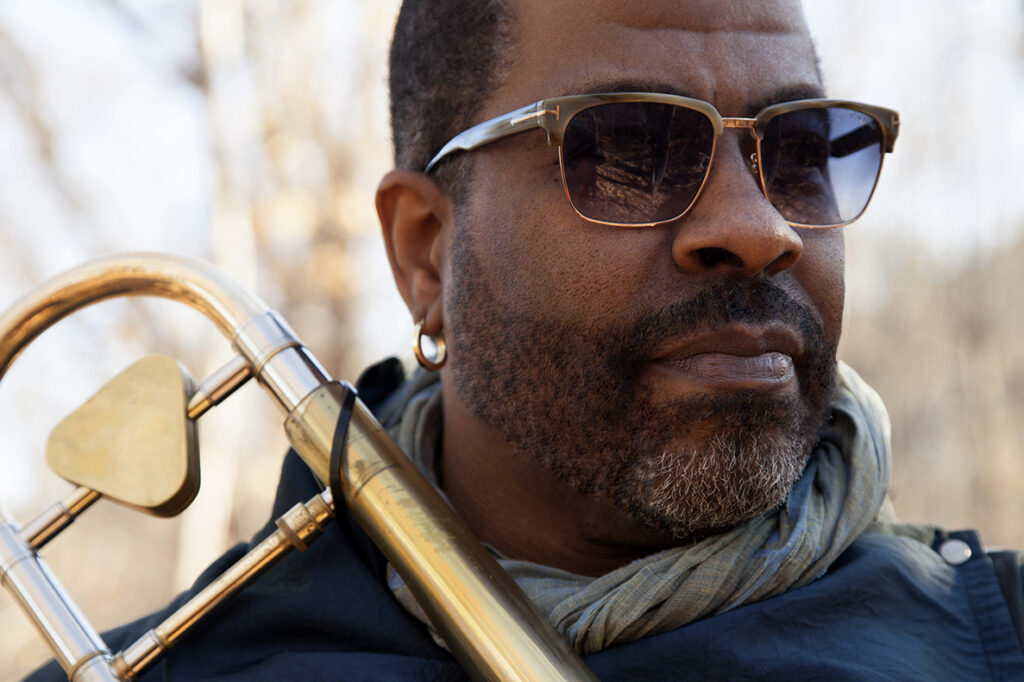 Veteran trombonist Clifton Anderson chose this self-penned vocal track as the title tune of his new album. The guest singer is 81-year-old Andy Bey, who lends his rough-hewn baritone to the smoothly loping, R&B-flavored ballad. Anderson weaves in lines and solos with his syrup-toned 'bone.
The remainder of the album, all instrumentals, consists largely of exuberantly swinging post-bop originals, as well as a rendition of the Bacharach/David ballad "A House is Not a Home" and the African-influenced "Mysticancients." Anderson called upon several top-shelf players for the session — among them pianist Monty Alexander, guitarist Peter Bernstein, bassist Buster Williams, drummers Al Foster and Steve Jordan, and others.
Anderson, 63, was born in Harlem and received his first trombone at age 7 from his uncle, tenor saxophone legend Sonny Rollins. Anderson was a Sonny sideman for decades, and has played on 10 Rollins recordings.
In addition to his work with Rollins, Anderson has played with jazz greats McCoy Tyner, Dizzy Gillespie, Lester Bowie, Charlie Haden, Frank Foster, Dee Dee Bridgewater and others, as well as such top pop names as Stevie Wonder, Paul Simon and The Mighty Sparrow.
Been Down This Road Before is the trombonist's fourth album as a leader.
Join thousands of other jazz enthusiasts and get new music, artists, album, events and more delivered to your inbox.