Album Launch – Beth McKenna: Beyond Here
October 27 @ 8:00 pm
$25.00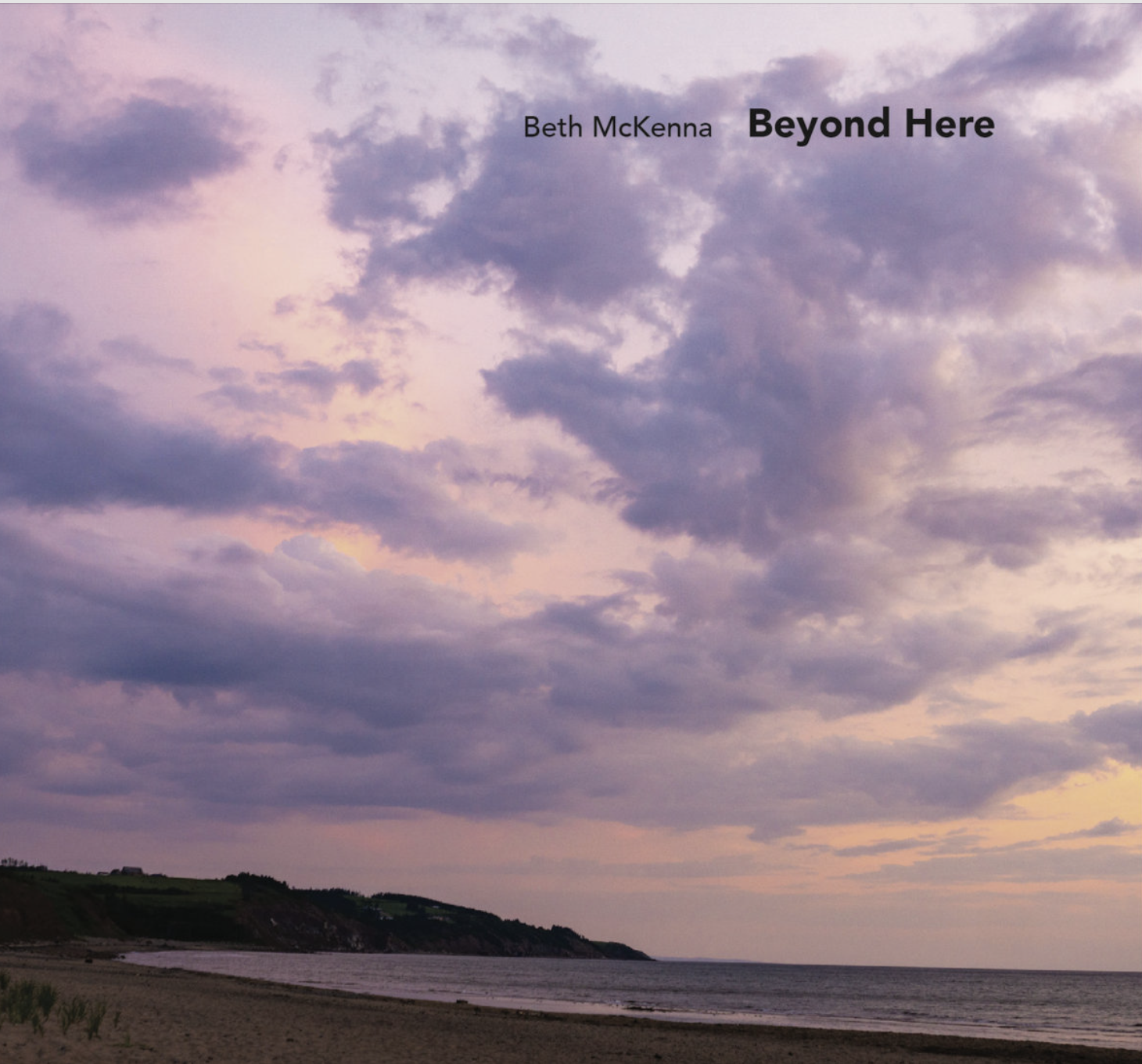 An individual's decision, action, movement or idea, can change the world. We can make more of an impact on the world, beyond what is right in front of us.
A 65-minute cinematic jazz-rock opus that reflects and takes inspiration from the man-made problems that surround us locally and globally, "Beyond Here" illustrates individuals, actions and ideas that radiate out to change the world far beyond what is directly in front of us. Written almost entirely before the emergence of the COVID-19 pandemic, Beth was reflecting on how the world around us was shaped – how the needs and views of an individual, corporation, political entity or organization can turn the lives of others upside down.
Following the success of Beth's concert-length cinematic big-band work "Home: Montreal", "Beyond Here" redefines the genre of jazz, crossing it with fusion, rock, pop, soul, funk, avant-garde and world influences within a small jazz ensemble. This album's style and genre is best described as if Brian Blade Fellowship crossed with Radiohead, crossed with Maria Schneider, with then crossed again with Hiromi Uehara, Pat Metheny and Brad Mehldau.
A 14-track album, mixed with full-length tracks and interludes – sheds light on a number of ongoing ways humans have changed the world, for better and for worse–to the point on where we are closing in on global man-made crises.
Although this album was mostly written (aside from "After the Storm"–which is a shred of hope for life post-pandemic) before the global pandemic, we as humans were already headed for a potential planet-wide crises. This included a race against global warming ("Running Out"), facing pollution-related catastrophes in water sources ("Tides"), global leaders influencing millions of people– fueled by hate and discrimination ("Interlude: Human Malfunction") against people of diversity. The album also is influenced by Beth's own experiences abroad, observing the ongoing cultural assimilation and fusions of cultural identities in developing countries ("Streets of Mexico City"), healing of relations between countries, affecting those with walls and impermeable borders ("From Divided to One") and the ever-evolving tech race to replace humans' roles in society ("Ele(ctro)phant").
The album also has tracks inspired by some of Beth's own personal experiences ("Perspective") in the last few years – including shifting and adapting to ongoing life changes ("Far from Familiar Ground"), learning to look at the big picture in order to maintain mental health ("Letting Go") and stay grounded while the world around us seems to crumble.
Album Producer: Boris Petrowski – Studio MixArt – Montreal, QC (April 26-29, 2021)
Mixing & Mastering: Brett Leonard, PhD
Launch: Oct. 27, 2021 @ 8pm EST at L'Astral (Montreal, QC & Livestream)
Photo Credits: Tam Lan Truong
Album Art: Josh McKenna
Videographer: Randy Cole
Album available Oct. 27 in physical (@ launch or order through bethmckenna.ca) and online.
Online pre-order (Bandcamp) coming soon!