NAIMA Album Launch – jUST jAZZ jIVE
February 18 @ 7:30 pm

-

10:00 pm

Event: NAIMA - jUST jAZZ jIVE Album Launch
Date: 18 February 2023
Time: 7:30-10pm
Venue: Blujaz Singapore
11 Bali Lane Singapore 189848

$22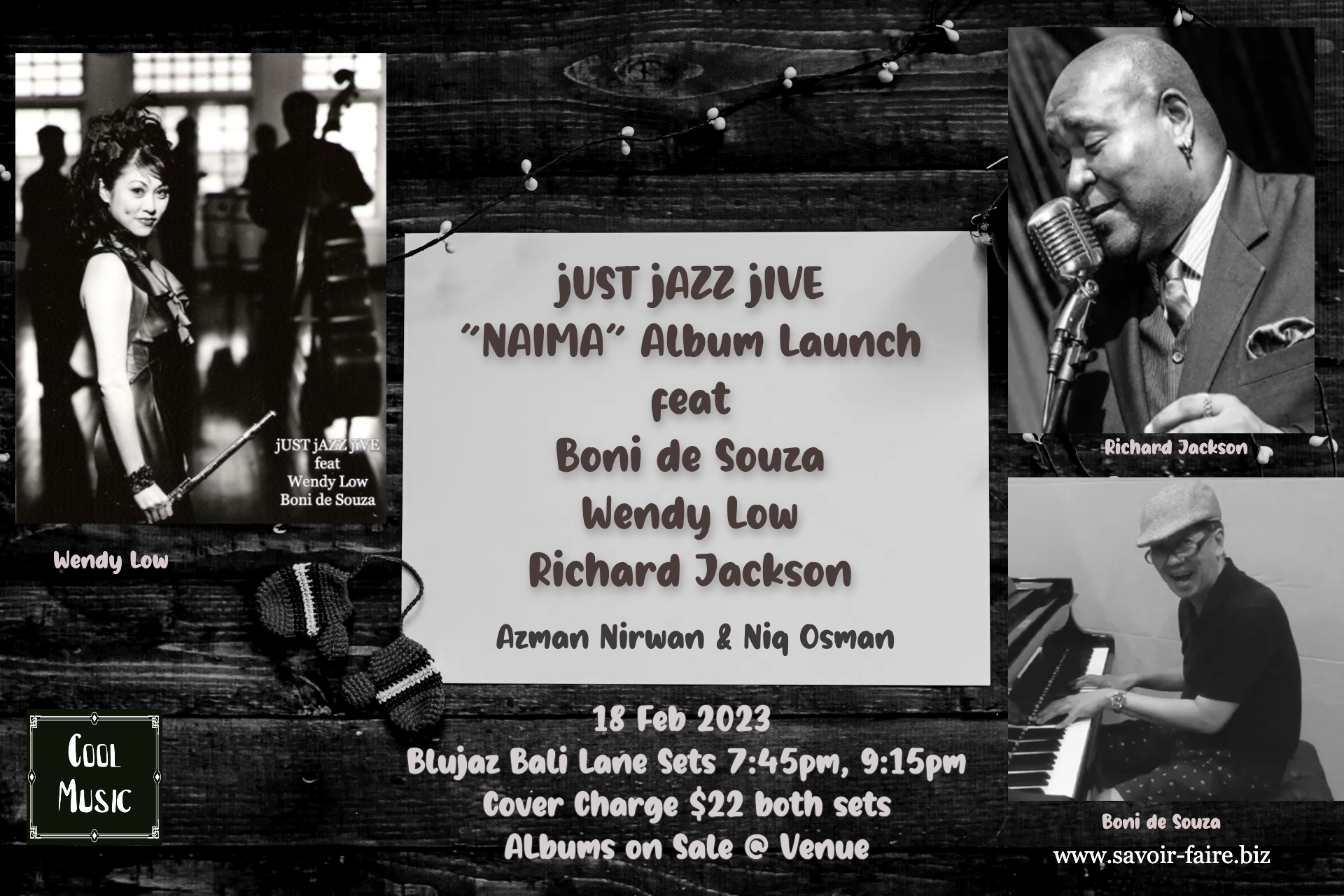 In 2021-22 in the midst of the lockdown Boni de Souza got together with a few of his close musician friends to create an album they would be proud of. The result was "NAIMA" – jUST jAZZ jIVE. The album was recorded in Singapore and mastered and printed in New York.
Using Classic tunes from John Coltrane, Thelonius Monk, Miles Davis and the like, plus a few of his own compositions the goal was to record performances that differed from what was expected.
This 'violation of expectations' is a key trait of Boni's work as he tries to reach more creative objectives.
The melancholy ballad by Thelonius Monk morphed into an experiment with cuban rhythms, the classic Take Five, a cool fusion piece. He also composed original lyrics to the well recognised John Coltrane instrumental NAIMA that gave it a somewhat altered countenance.
Check out the original arrangements and fresh perspectives of jazz classics presented "live" @ Blujaz by Boni de Souza & jUST jAZZ jIVE feat
Richard Jackson – vox, Wendy Low – flute, Azman Nirwan Bass, Niq Osman drums and some surprise guests later in the evening.