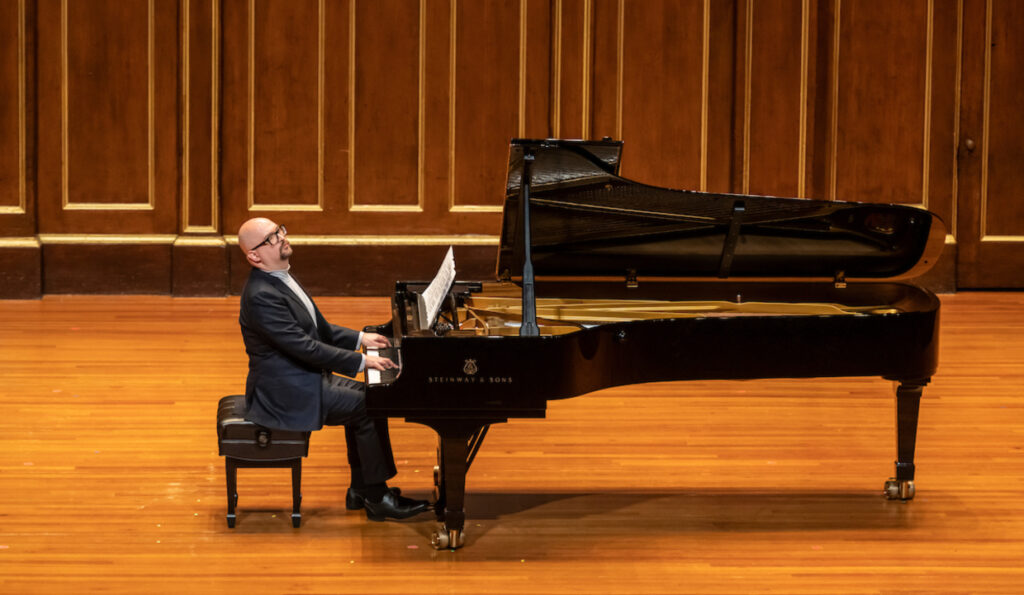 The Week in Jazz is your roundup of new and noteworthy stories from the jazz world. It's a one-stop destination for the music news you need to know. Let's take it from the top.
Noteworthy
Joey DeFrancesco Dies: Joey DeFrancesco passed away on August 25, aged 51. Along with being regarded as one of the most electrifying interpreters of the Hammond organ of his generation, DeFrancesco was an acclaimed trumpeter, saxophonist and vocalist. Throughout his career, he recorded over 30 albums and toured with his own groups, as well as numerous renowned artists, including Ray Charles, Diana Krall, George Benson, John Scofield and many more. DeFrancesco is survived by his wife Gloria, daughter Ashley, son Donny, mother Laurene, father Joey, sister Cheryle, brother John, nieces, nephews and extended family.
New Tyler Perry Film Tells Tale of Jazz and Star-Crossed Lovers: Tyler Perry's new film, A Jazzman's Blues, is premiering at the Toronto International Film Festival and will be available to stream exclusively on Netflix on September 23. Described by Perry as a passion project, the jazz-filled feature tells the tale of star-crossed lovers and is set in the Deep South during the 1940s. Joshua Boone and Solea Pfeiffer star as the film's leading couple and a Ruth B. song from the original soundtrack was recently shared.
Expanded Vinyl Edition of Patrice Rushen Classic Album Out Soon: Strut will release a definitive expanded vinyl edition of Patrice Rushen's 1979 album, Pizzazz. Featuring remastered audio, bonus 12″ versions of the singles "Haven't You Heard" and "Let the Music Take Me," plus more goodies including rare photos and a new interview with Rushen, the new edition is housed in the original artwork and will be released on September 30.
Plínio Fernandes on JAZZIZ Travel: Plínio Fernandes, hailed as the future of Brazilian guitar, was the guest of our latest JAZZIZ Travel podcast. Fernandes talked about his major label solo album debut, Saudade, which finds him reinterpreting timeless compositions testifying to the amazing musical heritage of his native land, mostly on solo guitar. Click here to listen to the podcast.
Ethan Iverson's "Piano Sonata" Premiere Performance Video: The New England Conservatory (NEC) recently shared a video of the world premiere performance of pianist/composer/NEC faculty member Ethan Iverson's "Piano Sonata." The performance took place in NEC's famed Jordan Hall in the Spring of 2022. Watch it via the player below.
New and Upcoming Albums
Lauren Henderson, La Bruja (Brontosaurus): Versatile vocalist Lauren Henderson will release a new 11-track collection of originals and carefully curated Latin jazz standards, featuring Joel Ross, Nick Tannura, Gabe Shinder, Sean Mason, John Chin, Eric Wheeler and Joe Dyson. The album, released on July 29, is titled La Bruja and takes its name from the Spanish word for 'the witch,' reclaiming the meaning of the word while placing an emphasis on the resilience of women.
George Lernis, Between Two Worlds (DÜNYA): Cyprus-born percussionist/composer George Lernis released Between Two Worlds on June 10. The new record is inspired by the Mediterranean and Middle Eastern traditions and Lernis' passion for jazz. Its music is performed with a multicultural ensemble, including John Patitucci and Mehmet Ali Salnikol in its lineup.
Eyal Vilner Big Band, The Jam! (self-released): Multi-instrumentalist Eyal Vilner further cements his status as an innovative voice on the modern-day big band scene with his new large ensemble recording, The Jam!, released on July 1. The album features 14 tracks using jazz traditions as a springboard for an innovative approach to syncopated rhythms, achieving a brilliant representation of the present and past jazz movements.
Bryan Carter, I Believe (self-released): Drummer/vocalist/composer Bryan Carter describes his upcoming semi-autobiographical coming out and coming of age LP as "Black American music through the lens of a jazz musician. I Believe was released on June 3 and features powerhouse performances across a series of original compositions and carefully chosen revivals.
Live Music and Festival News
Chris Botti Launches Cruise: Chris Botti has announced the debut of Chris Botti at Sea, a luxury cruise curated by the musician scheduled to set sail from February 8-15, 2024, from Miami to Aruba and Curacao on Celebrity Cruises' Summit. The cruise will feature performances by the acclaimed trumpeter, plus David Foster, Gregory Porter, Katharine McPhee, Melody Gardot and more. For current information about the program, click here.  
Smoke Jazz Club Ribbon-Cutting Ceremony: New York's Smoke Jazz Club celebrated its reopening after being closed for two years and its impressive expansion with an official ribbon-cutting ceremony that took place on September 1. The ceremony featured local dignitaries, including New York City Council Member Gale Brewer, and a live jazz performance. Check out all upcoming Smoke Jazz Club shows here.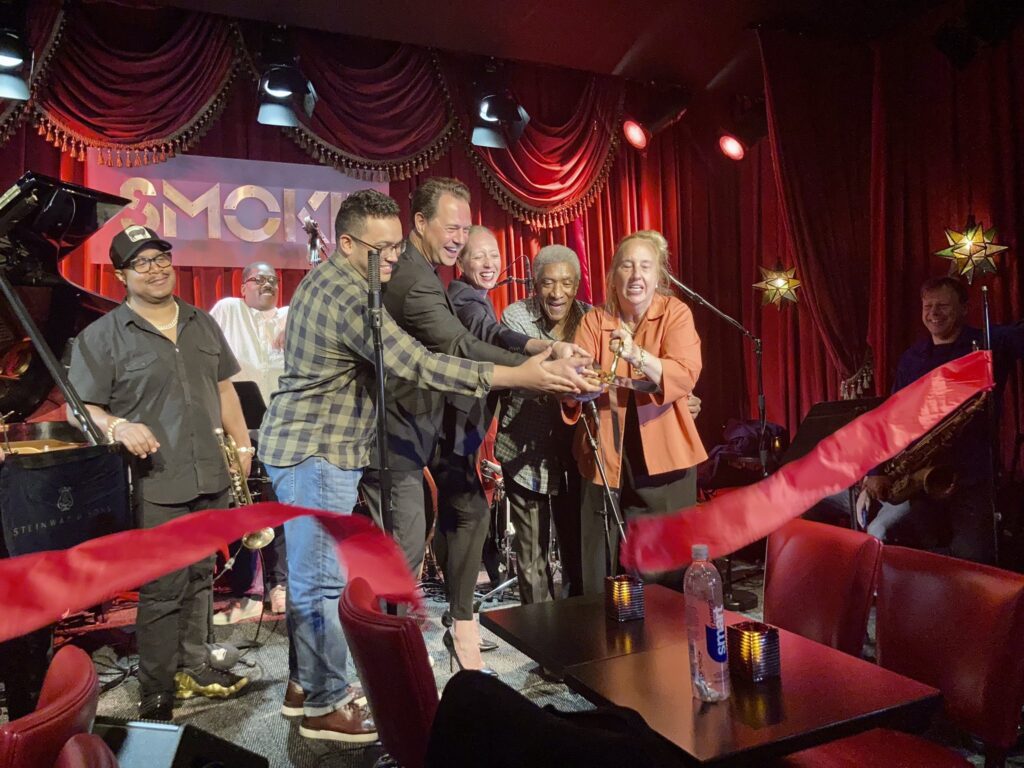 Jazz at Lincoln Center to Open 35th Season with U.S. Premiere of New Wynton Marsalis Composition: New York's Jazz at Lincoln Center will open its 35th season with the U.S. premiere of Wynton Marsalis' Shanghai Suite. Joining other such Marsalis compositions as Congo Square, Vitoria Suite and Marciac Suite, the new Shanghai Suite will be performed with the Jazz at Lincoln Center Orchestra. The premiere performances will take place on September 30-October 1. More here.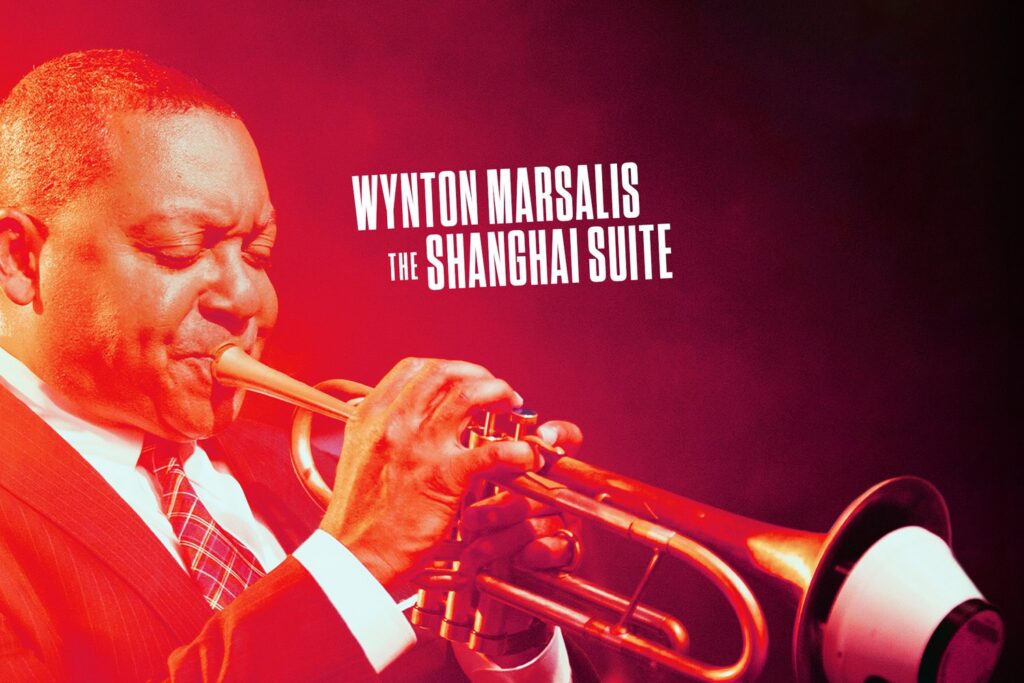 Instigation Festival Returns to Chicago, September 14-18: The Instigation Festival returns to Chicago on September 14-18. The festival brings together creative artists from New Orleans and Chicago into a unique collaborative performance environment, taking place over six performances at some of Chicago's favorite creative performance spaces. The program will host many unique events, including a double-bill of premieres from Ken Vandermark and Mars Williams, and performances by Mabel Kwan, Emma Hospelhorn, Rex Gregory, among many others. More here.
Steve Smith Residency at New York's Birdland Jazz Club: Renowned drummer Steve Smith will perform at New York's Birdland Jazz Club for an unprecedented five consecutive weeks from September 16 through October 16. Smith will be performing with five different groups, including the newest version of his Vital Information group with Manuel Valera on keyboards and Janek Gwizdala on electric bass. More here.
Featured photo by Andrew Huribut.
Like this article?  Get more when you subscribe.
Join thousands of other jazz enthusiasts and get new music, artists, album, events and more delivered to your inbox.