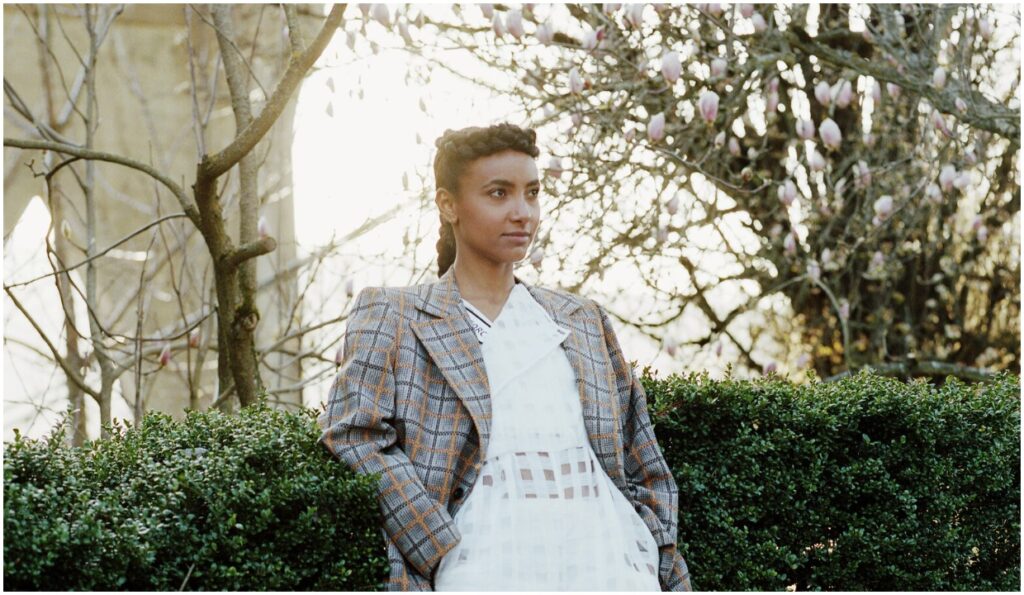 The Week in Jazz is your roundup of new and noteworthy stories from the jazz world. It's a one-stop destination for the music news you need to know. Let's take it from the top.
Noteworthy
Esperanza Spalding Shares New Suite: Esperanza Spalding has released a new suite titled TRIANGLE. The suite was created in consultation with music therapists and neuroscientists. It was released as part of the unveiling of her Songwrights Apothecary Lab, Spalding's curated portal of new work described as "half songwriting workshop and half guided-research practice." The trio of new songs are called "formwela 1," "formwela 2" (featuring vocalist Ganavya) and "formwela 3."
Craft to Release Landmark Abbey Lincoln Album: Craft will celebrate the enduring legacy of Abbey Lincoln with a special vinyl reissue of her landmark 1959 album, Abbey Is Blue, out on May 28. Pre-order it here. The album features the vocalist performing carefully selected material reflecting the harsh realities of the world at the time, testifying to her passionate activism in the civil rights movement, and her own original composition "Let Up." Here, she was also accompanied by a star-studded lineup of musicians including Max Roach, Kenny Dorham, Stanley Turrentine, Philly Joe Jones, Wynton Kelly, and Sam Jones.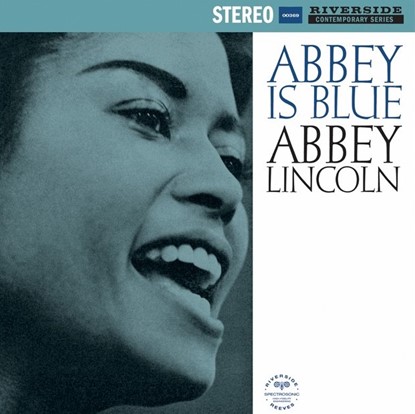 The Ed Sullivan Show YouTube Channel Spotlights Jazz in April: As one of the most important mid-20th century American television shows, The Ed Sullivan Show frequently included jazz performers who enjoyed worldwide acclaim. In honor of Jazz Appreciation Month, the Ed Sullivan Show's Official YouTube Channel will feature full segments with performances and appearances by jazz greats throughout the month of April. Iconic clips uploaded will feature performances by such artists as Benny Goodman, Duke Ellington, Louis Armstrong, Lionel Hampton and many more. Click here to find out more.
Arturo O'Farrill and Afro Latin Jazz Orchestra Rare Concert Performance Film Premiere: Arturo O'Farrill and his acclaimed 18-piece Afro Latin Jazz Orchestra will present the virtual premiere of a live video performance featuring repertoire from the independent film, Fandango at the Wall, on April 28. The concert performance film also features special guests Mandy Gonzalez, The Villalobos Brothers, Julia del Palacio, and Victor Murillo, and was recorded live at Brooklyn's ShapeShifter Lab with remote performances by Son Jarocho musicians in Vera Cruz and Tijuana, Mexico, and Valencia, Spain. Click here for more info and tickets.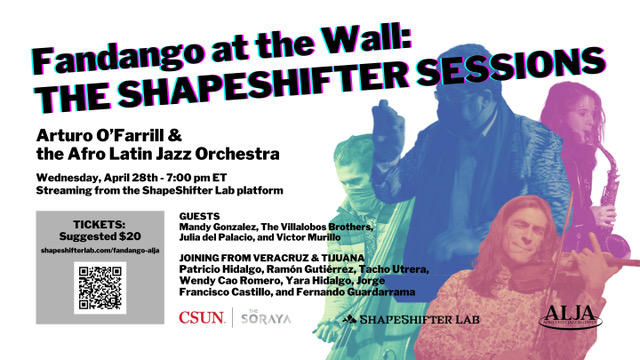 Stephane Wrembel to Release New Django Reinhardt Music Transcriptions Book: Guitarist Stephane Wrembel will release a book of music transcriptions of 17 compositions for solo guitar by the legendary musician Django Reinhardt. The 111-page, beautifully bound and printed book is titled Django L'Impressionniste and will be released on April 22. Pre-order it here. The release of the book will coincide with the Gigs.Live video premiere of Wrembel performing Django L'Impressionniste in its entirety on Thursday, April 22. Click here for more on this event.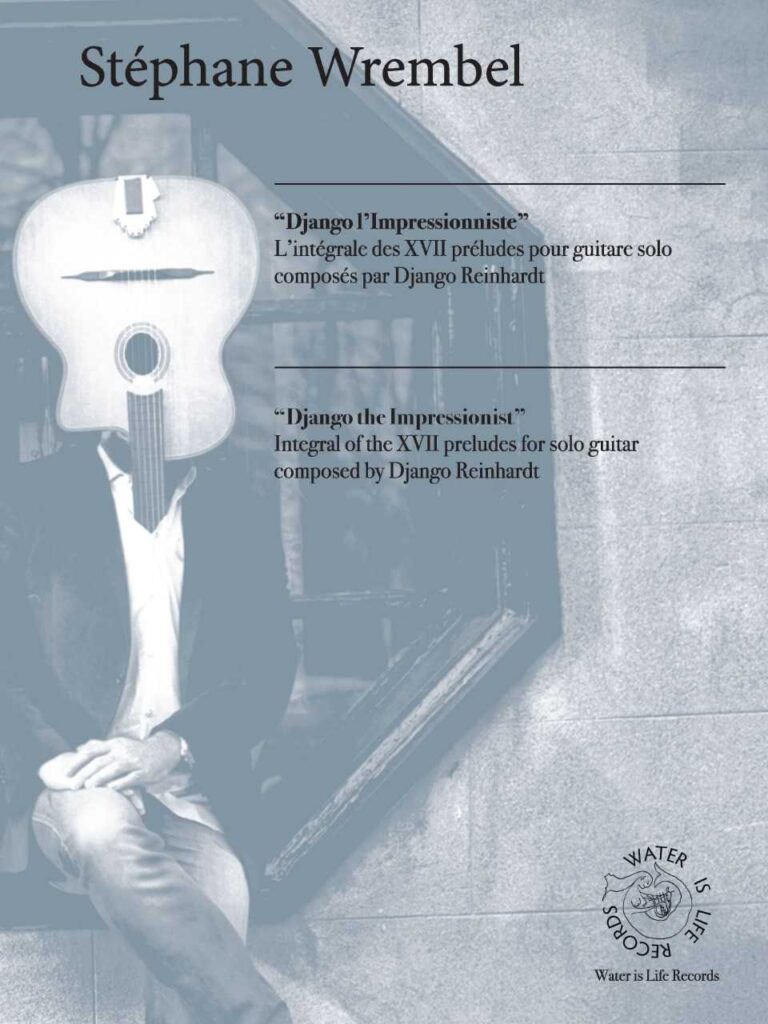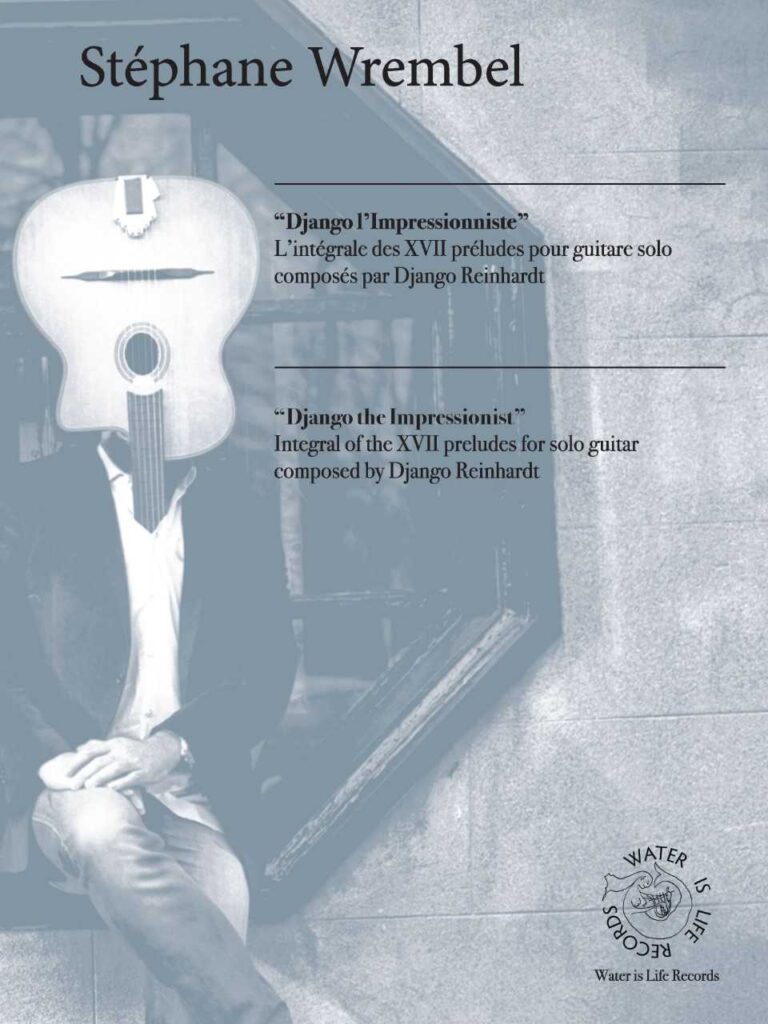 Album Announcements
Angel Bat Dawid, Hanne De Backer, and Signe Emmeluth, Angel Bat Dawid, Hanne De Backer, and Signe Emmeluth (Smalltown Supersound): Clarinetist/vocalist Angel Bat Dawid, and saxophonists Hanne De Backer and Signe Emmeluth have announced the release of their self-titled album, out April 30 on Smalltown Supersound's Actions for Free Jazz series. Composed simply of sidelong tracks and documenting a full concert played by the trio at Summer Bummer Festival in Antwerp in August 2019, the LP also captures the transcendental moment that artists who participate in improvised music are constantly chasing: spiritual unity. Preorder it here.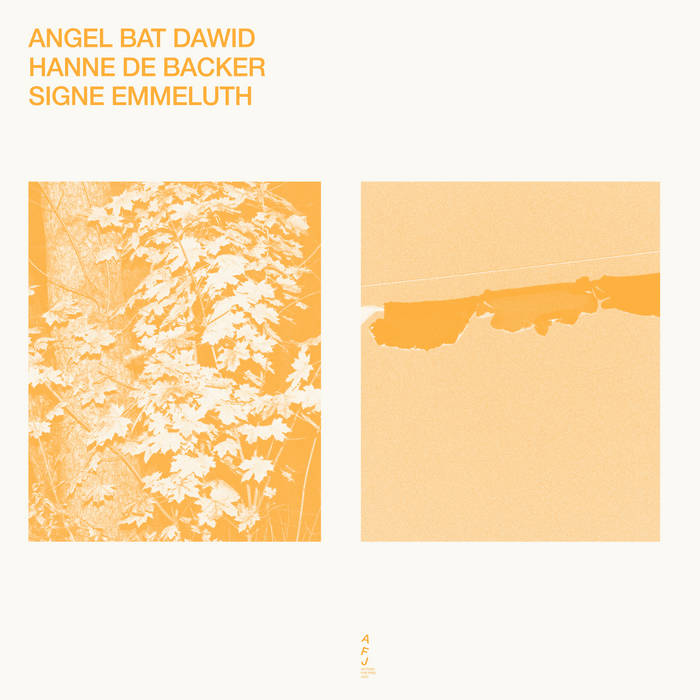 Tim Hagans and the NDR Bigband, A Conversation (Waiting Moon): Composer/trumpeter Tim Hagans has announced the release of A Conversation, an all-new-original multi-movement concerto performed by the NDR Bigband that will be released on June 4 via Waiting Moon Records. This is Hagans' latest addition to his canon of creative large ensemble works and his fourth collaboration with the acclaimed NDR Bigband, introducing a musical narrative that is meant to explore, illuminate, and perhaps, to resolve an exchange of ideas.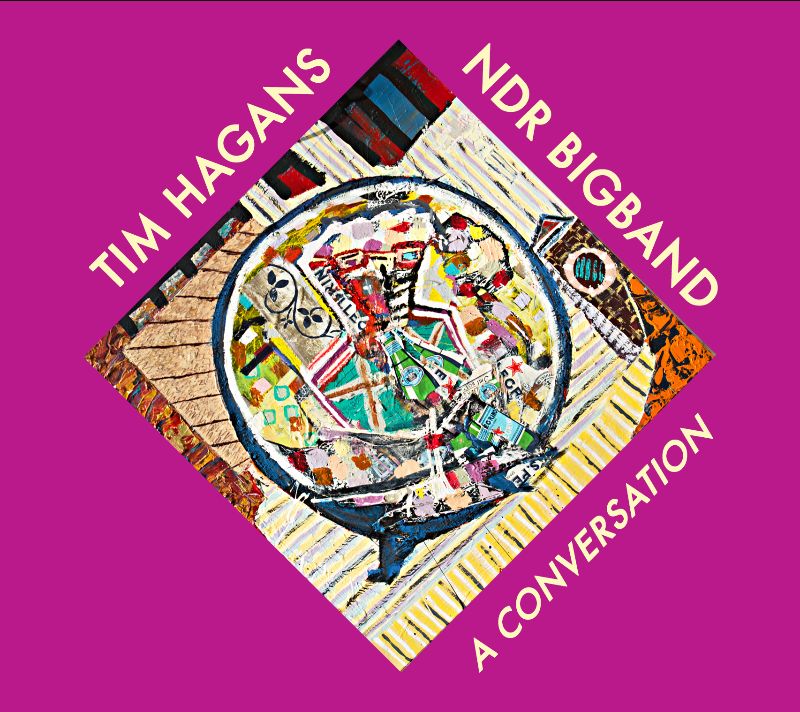 Samara Joy, Samara Joy (Whirlwind): Samara Joy puts her unique spin on jazz standards from the Great American Songbook alongside Pasquale Grasso's trio in her much-anticipated self-titled debut album, due out July 9 via Whirlwind Recordings. We recently talked about the 2019 Sarah Vaughan International Jazz Vocal Competition winner in an episode of our Crate Digging podcast series as one of America's most promising young jazz vocalists. Listen to it here.
Sons of Kemet, Black to the Future (Impulse!): Sons of Kemet, the British jazz group led by saxophonist/composer Shabaka Hutchings, have announced the release of their new album, Black to the Future. This will be their record album released via Impulse! and fourth overall. Hutchings defines the album via a statement as "a sonic poem for the invocation of power, remembrance and healing. It depicts a movement to redefine and reaffirm what it means to strive for black power." Pre-order Black to the Future here.
Live Music and Festival News
Giant Step Arts and KEYED UP! Concert Series in Central Park, New York City: Artist-focused non-profit Giant Step Arts has partnered with Jazz Generation's KEYED UP! for the new edition of the Walk With the Wind concert series honoring civil rights activist/congressman John Lewis. The concerts, curated by Jimmy Katz and Nasheet Waits, began on April 4 and will continue to take place at pop-up locations in New York City's Central Park. Artists scheduled to perform include Wayne Escoffery and Jeremy Pelt, William Parker, Chris Potter, Melissa Aldana, Marquis Hill and Immanuel Wilkins, among others. Click here for more.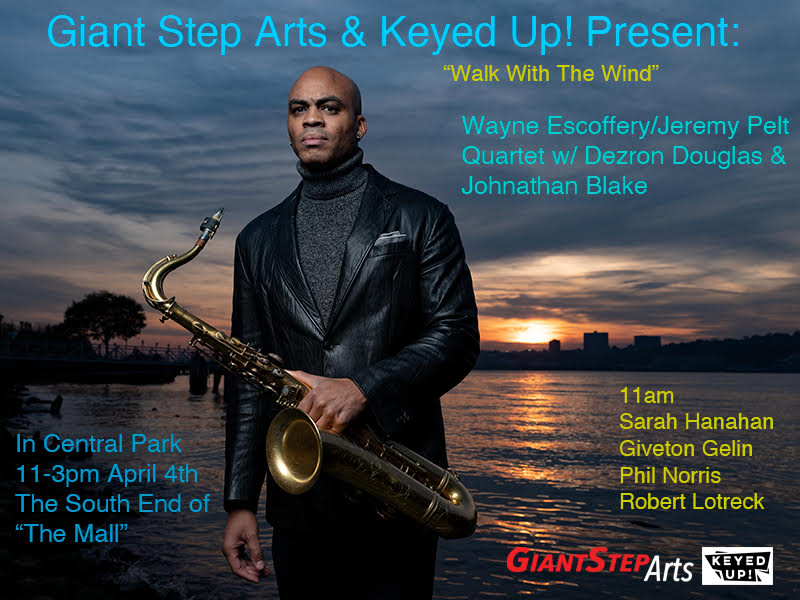 Jazz at Lincoln Center Jazz Appreciation Month Gala, April 15: Jazz at Lincoln Concert will celebrate Jazz Appreciation Month with a virtual concert event titled Innovation + Soul on April 15, with the Jazz at Lincoln Center Orchestra with Wynton Marsalis in a new pre-recorded performance. The event will be hosted by Dee Dee Bridgewater, include several special guests, and honor Charles Phillips and his wife Karen with the Ed Bradley Award for Leadership in Jazz, as well as Jon Batiste with the Jazz at Lincoln Center Award for Artistic Excellence. Click here for more.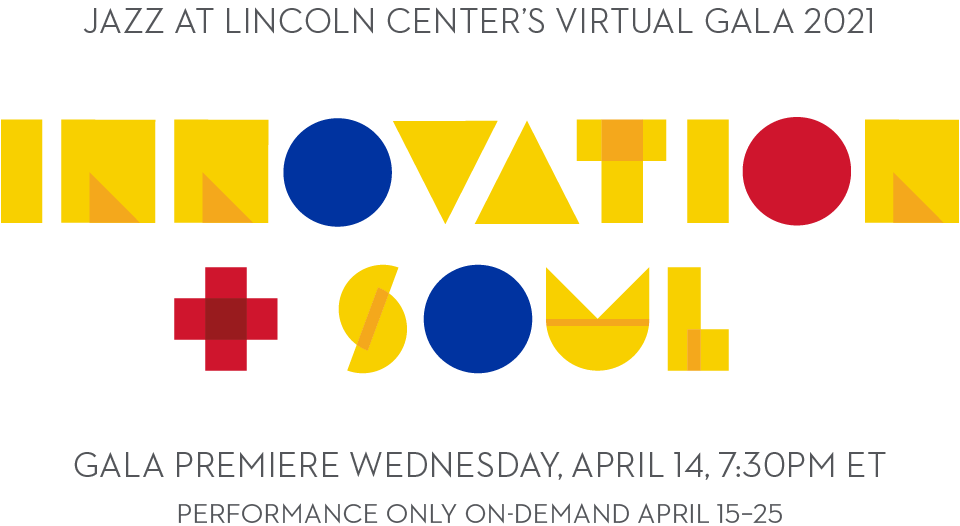 7th Chicago Jazz String Summit, April 30-May 1: The 7th edition of the Chicago Jazz String Summit, founded by cellist/composer Tomeka Reid, will take place on April 30 and May 1, presenting live-stream and pre-recorded performances showcasing jazz, improvised and experimental music. This year's lineup includes violinist Biliana Voutchkova, harpist Brandee Younger, violist Miguel Atwood Ferguson, cellist Leyla McCalla and more. Click here for more.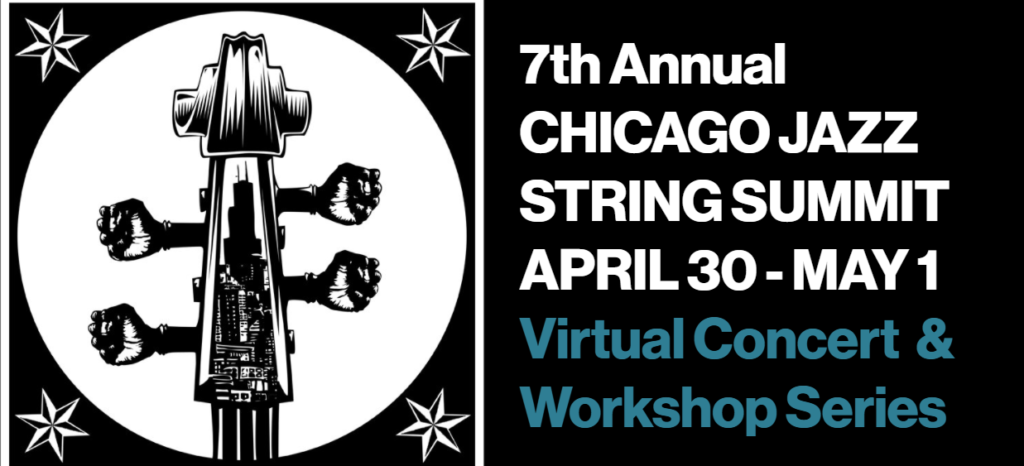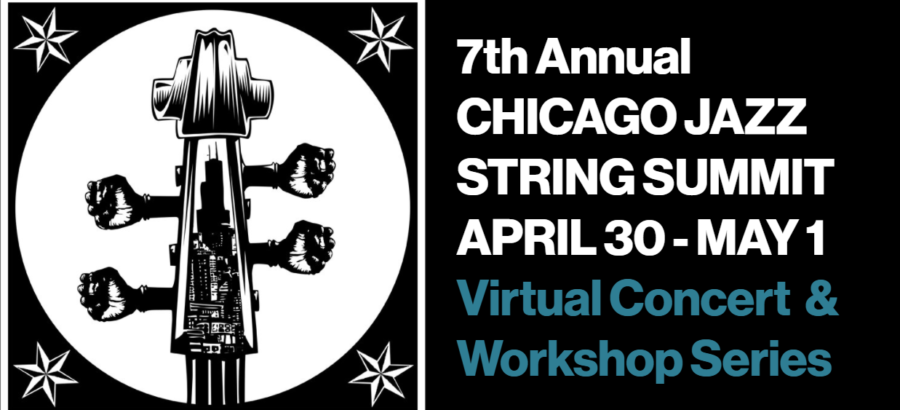 Arts for Art Announces April Livestream Series: Arts for Art will be presenting a free twice-weekly livestream series throughout the month of April. The series will celebrate and acknowledge the music of the free jazz community and will often be paired with visual artists to explore the connections and collaborations between artforms. The program, which kicked off on April 1, features live events and conversations with Marty Ehrlich, Reggie Nicholson, and Aruán Ortiz, among others. In addition, Arts for Art has announced that its acclaimed Vision Festival will take place over two weekends: at Pioneer Works in Brooklyn on July 22-23 and at The Clemente LaPlaza in the Lower East Side on July 29-30. Click here for more.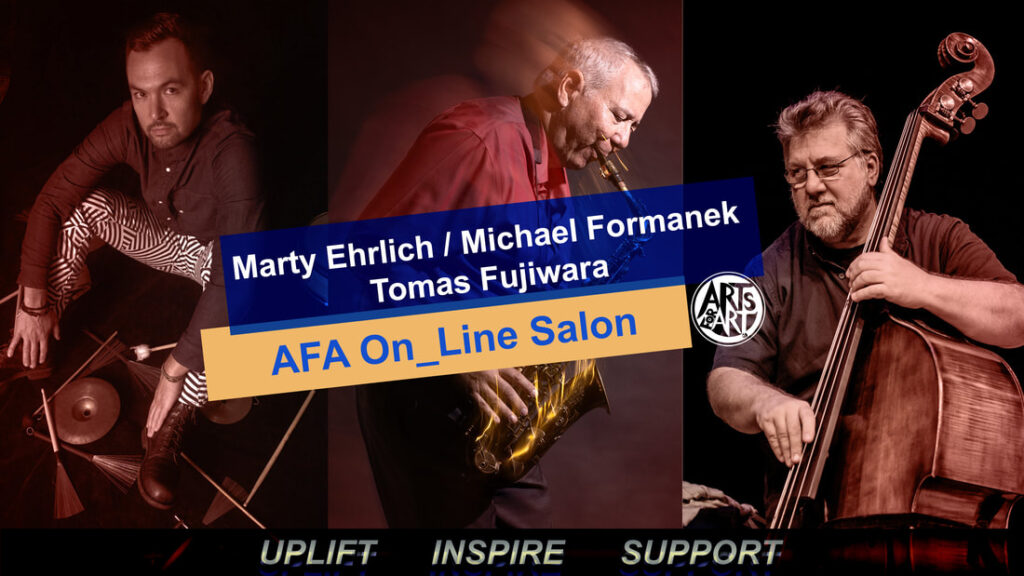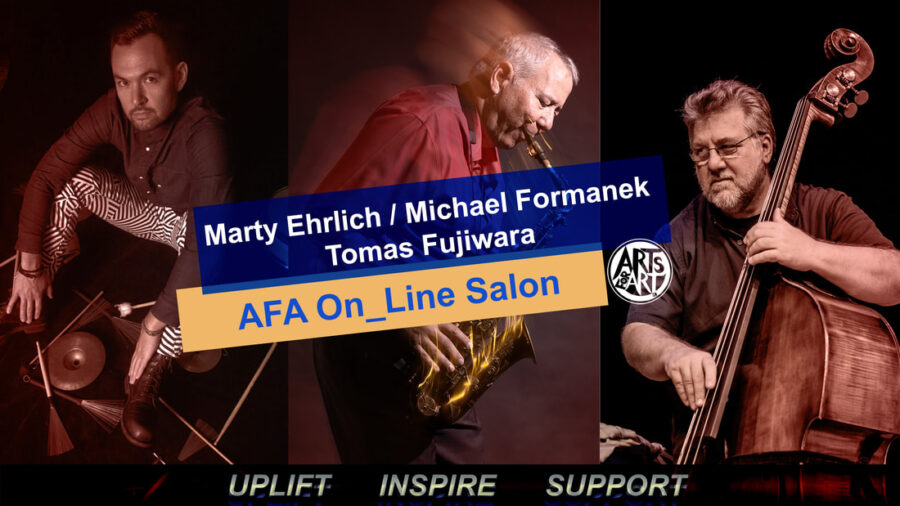 Newvelle Launches Livestream Series: Newvelle Records has launched a weekly series of livestream concerts for the month of April. The series kicked off on April 2 with a concert by Jon Cowherd, Steve Cardenas and Simón Willson and will feature performances by John Patitucci, Tim Berne, Rufus Reid, Allison Miller and more. Contributions are welcome and will be divided among the twelve artists performing throughout the series. Click here for more.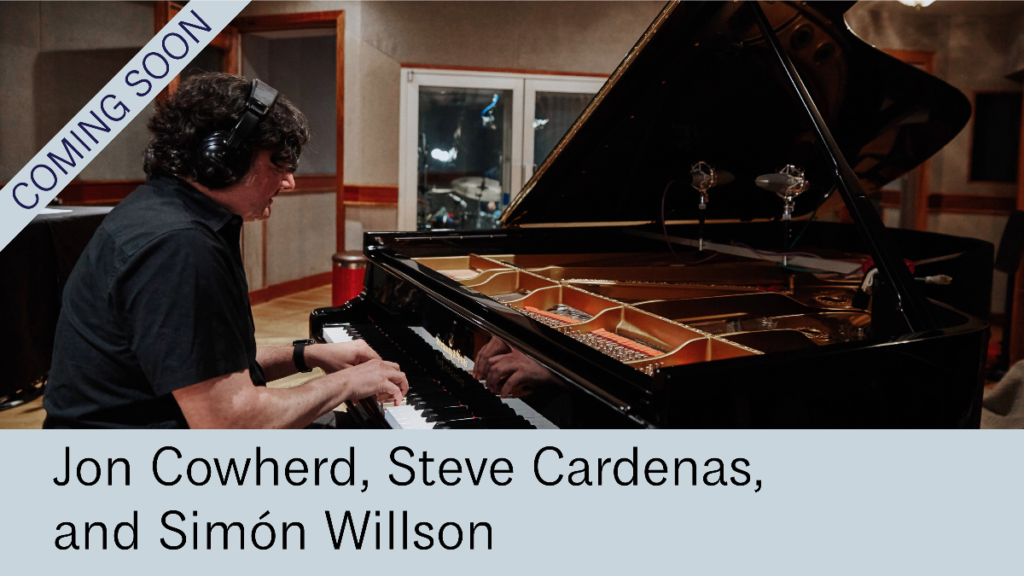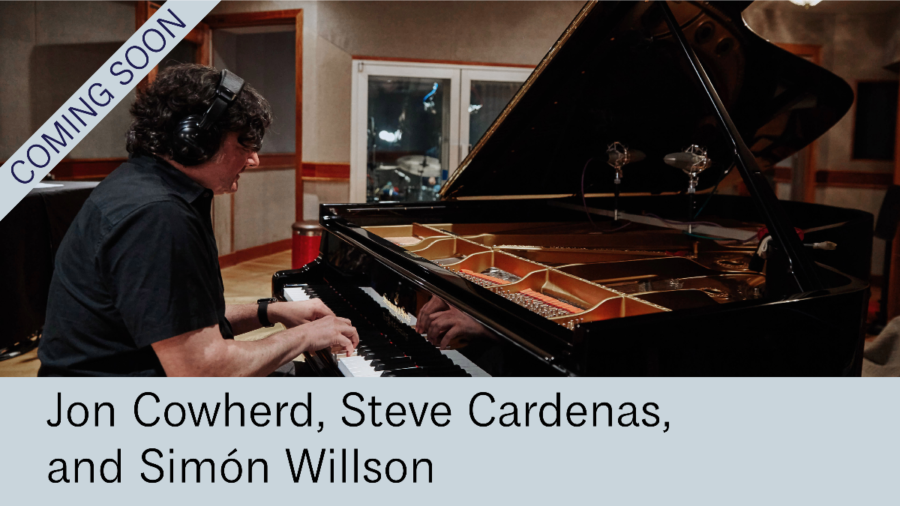 Like this article?  Get more when you subscribe.
Join thousands of other jazz enthusiasts and get new music, artists, album, events and more delivered to your inbox.