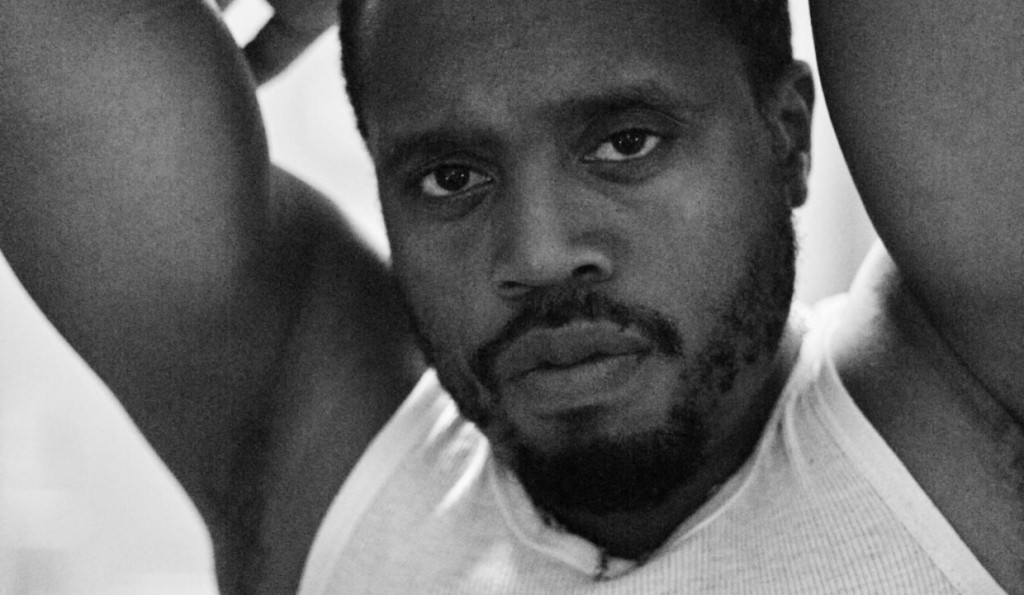 The Week in Jazz is your roundup of new and noteworthy stories from the jazz world. It's a one-stop destination for the music news you need to know. Let's take it from the top.
Noteworthy
Jazz Dispensary Announces Top Shelp Series Reissues for David Axelrod and Bernard Purdie Titles: Craft Recordings and Jazz Dispensary have announced the first two offerings of 2023 from the Top Shelp series. They are David Axelrod's 1974 jazz-rock opus Heavy Axe and Bernard Purdie's Purdie Good! from fro 1971. Both will be released on vinyl for the first time in over 20 years on April 14.
New Durand Jones Single: Durand Jones, known for fronting Durand Jones & The Indications, has released a new single from his solo debut, Wait Til I Get Over. "That Feeling" is a deeply personal song that was released on March 21 and celebrates Durand's coming out publicly for the first time as a queer man. It is accompanied by an evocative video set under the backdrop of Louisiana's lush flora, directed by Will Niava, that you can watch via the player below.
Two Emmy-Nominated Duke Ellington Programs Reissued on DVD: Mercury Studios in cooperation with Jazz Casual Productions, Inc., will release Duke Ellington: Love You Madly/A Concert of Sacred Music at Grace Cathedral on DVD on April 28. The DVD set features a 1965 documentary exploring the life and legacy of Ellington and the September 1965 commissioned premiere of Ellington's Concert of Sacred Music at San Francisco's Grace Cathedral. These two Emmy-nominated programs, produced by Ralph J. Gleason, have been out of print for the past few years.
ECM Reissues Keith Jarrett's Book of Ways: ECM Records has reissued Keith Jarrett's Book of Ways, a double album of improvised music performed on the clavichord and originally released in 1987. The 2-CD reissue comes in new packaging with high-quality paper sleeves and gold-embossed lettering.
The Blues Foundation Honors the Blues Hall of Fame Class of 2023: The Blues Foundation has announced the Blues Hall of Fame Class of 2023, including Junior Kimbrough, Carey Bell, Esther Phillips, John Primer, Snooky Pryor, Fenton Robinson and Josh White. They will be inducted at the Blues Hall of Fame Induction Ceremony, held in conjunction with the Blues Music Awards on May 10 at the Halloran Center in Memphis, Tennessee, on May 10. Check out the full list of inductees, including recordings.
New Albums
Fred Hersch and esperanza spalding, Alive at the Village Vanguard (Palmetto): Alive at the Village Vanguard is a recording of pianist/composer Fred Hersch and bassist/vocalist esperanza spalding, performing live at the iconic New York City venue. Capturing a dazzling duo performance, the two artists bring out distinctive aspects of their artistic personalities to the fore on an exceptionally inspired program on which, as Hersch puts it in a press release, "you can really feel the vitality of the room, of the audience, and of our interplay."
Clark Sommers Lens, Intertwine (Outside In): Intertwine marks the debut of bassist Clark Sommers' new 5-piece ensemble, the Clark Sommers Lens. Recently released on Outside In Music, the new recording captures Sommers' dynamic compositional style in a new light, with a stellar frontline of horn players and a rocksteady rhythm section.
Steve Turre, Generations (Smoke Sessions): Trombonist/composer Steve Turre bridges generations of jazz on his fourth Smoke Sessions release, due out September 16. Generations finds him leading a group of young rising stars and masters, and paying tribute to influential elders via a programme of all-original material, with the sole exception of the record's simmering rendition of the classic "Smoke Gets in Your Eyes."
Makaya McCraven, In These Times (International Anthem/Nonesuch/XL): Producer/musician Makaya McCraven continues to collapse space and transcend boundaries with his new album, In These Times, released on September 23, 2022. Over seven years in the making, this epic and expansive record balances self-expression with broadly communicative odd-meter original compositions, drawing on several influences and featuring contributions from over a dozen musicians.
Live Music and Festival News
Jussi Reijonen To Showcases His Music at jazzahead! 2023: Guitarist/oud player/composer Jussi Reijonen has been chosen to showcase music from his 2022 album, Three Seconds | Kolme Toiosta at jazzahead! 2023 at Messe Bremen in Bremen, Germany, on April 29. Reijonen is one of 36 artists selected by an international jury out of 576 applications from 45 countries. The full conference will take place on April 27-30. More here.
Tye Tribbett Makes NPR Tiny Desk Debut: American gospel singer/songwriter/keyboardist Tye Tribbett made his NPR Music Tiny Desk debut with an explosive set of key songs from his career and his most recent albums, All Things New. Watch the full concert via the player below. Tribbett is currently on his national tour. Check out all tour dates here.
Rickie Lee Jones New Album and Preview Concerts at NY's Birdland: Rickie Lee Jones will release Pieces of Treasure, her new album, on April 28 via BMG Modern Recordings. on April 6, 7 and 8, she will be playing special preview concerts at Birdland in New York City, backed by Russell Malone, Rob Mounsey, Mark McClean and Paul Nowinski. Tickets here. You can also click here to find out more about Jones' upcoming album, which marks her reunion with her lifelong friend, legendary producer Russ Titelman. Click here to read our exclusive interview with Jones and Titelman here.
JSZ New Works Fest 2023 Lineup Announced: San Jose Jazz has announced the SJZ New Works Fest 2023, featuring world premieres of commissioner works from six standout San Francisco Bay Area artist grantees of the SJZ Jazz Aid Fund. Taking place at the SJZ Break Room from April 14-29, the SJZ New Works Fest 2023 will feature live concerts by B. Deveaux, Destiny Muhammad, Frunkyman, Kira Hooks, Oddity, and Tony Peebles. More here.
Featured photo by Rahim Fortune.
Like this article?  Get more when you subscribe.
Join thousands of other jazz enthusiasts and get new music, artists, album, events and more delivered to your inbox.