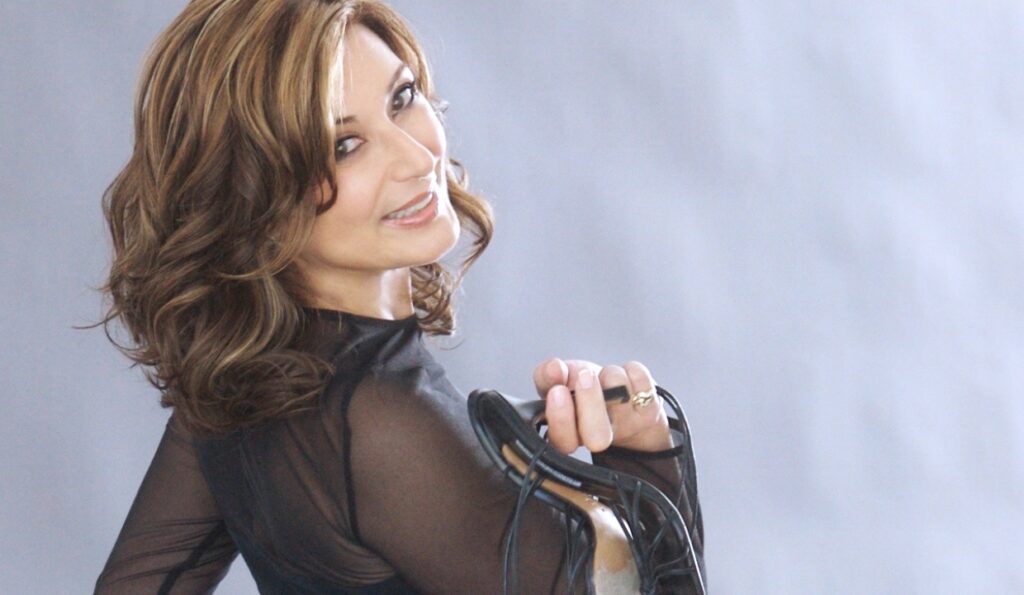 If you're looking for some great new music to discover this weekend, look no further than our weekly New Release Cheat Sheet. 
New Songs and Videos
Lucy Yeghiazaryan, "Gone Again" [Song Premiere]
Lucy Yeghiazaryan has shared her beautiful arrangement of the classic song "Gone Again," originally composed by Curtis Lewis, Gladys Hampton and Curley Hamner. This is one of the tracks from her forthcoming collaborative album with fellow vocalist Vanisha Gould, In Her Words, which aims to offer a glimpse into the private lives of women via a twelve-track program of originals and covers. Also featured on the LP are guitarist Eric Zolan, bassist Dan Pappalrdo, cellist Kate Victor and violinist Ludovica Burtone. In Her Words is due out September 24.
Denise Donatelli, "A House Is Not a Home" [Song Premiere]
Three-time GRAMMY-nominated vocalist Denise Donatelli reimagines the music of Burt Bacharach on her new album, Whistling in the Dark. This intimately arranged collection, produced by four-time GRAMMY winner Larry Klein, is due out August 27 and features "A House Is Not a Home," the premiere of which you can hear via the player below. "Larry's idea was to reimagine Bacharach's music in such a minimalistic way… to reframe them in a way that examines the very essence of the songs," explains Donatelli. "He knew what he was striving for but left the room in the process for what became a great collaboration among the musicians."
You can also watch a trailer for Whistling in the Dark via the player below and pre-order the album HERE.
LPT, "Se Quema El Mundo" [Song Premiere]
"Se Quema El Mundo" is a new track from fast-rising Florida 10-piece salsa band LPT. It is also the new single from their forthcoming album, which will be released on October 15. The song, the title of which translates to "The World Is Burning," was written during the pandemic, and it was born out of frustration and perseverance. "We wanted to find inspiration in adversity," LPT explained via an official statement. "Not just through the global pandemic but all of the adversity that we share in as a community and as humans."
New Albums
Michael Mantler, Coda (ECM)
Michael Mantler reimagines new arrangements from several phases of his career on his new album, Coda, released on July 16 via ECM. The works, characterized by The Jazz Composers Orchestra co-founder's unmistakable compositional signature, are performed with a chamber orchestra made up mostly of classical players and featuring a number of jazz soloists, including pianist David Helbock, guitarist Bjarne Roupé and Mantler himself on trumpet. Order Coda here.
Matt Mitchell and Kate Gentile, Snark Horse (PI)
Snark Horse features highly-detailed one-bar compositions by pianist/composer Matt Mitchell and drummer/composer Kate Gentile, designed to incite inventive, multi-directional improvisation. Both artists have been performing this music in various combinations since 2013 and present it here across an expansive and audacious six-disc set. Snark Horse was released on July 30 via PI Recordings and you can order it HERE.
Sam Blakeslee & Wistful Thinking, The Long Middle (Outside In)
New York-based trombonist Sam Blakeslee has released his debut album as a leader, The Long Middle, a genre-defying release performed in an intimate chamber-jazz setting featuring his dynamic ensemble, Wistful Thinking. The album is described via a press release as an introspective journey of pastoral melodies and beautifully crafted compositions and arrangements. The Long Middle is out now via Outside In Music and you can order it here.
Like this article?  Get more when you subscribe.
Join thousands of other jazz enthusiasts and get new music, artists, album, events and more delivered to your inbox.