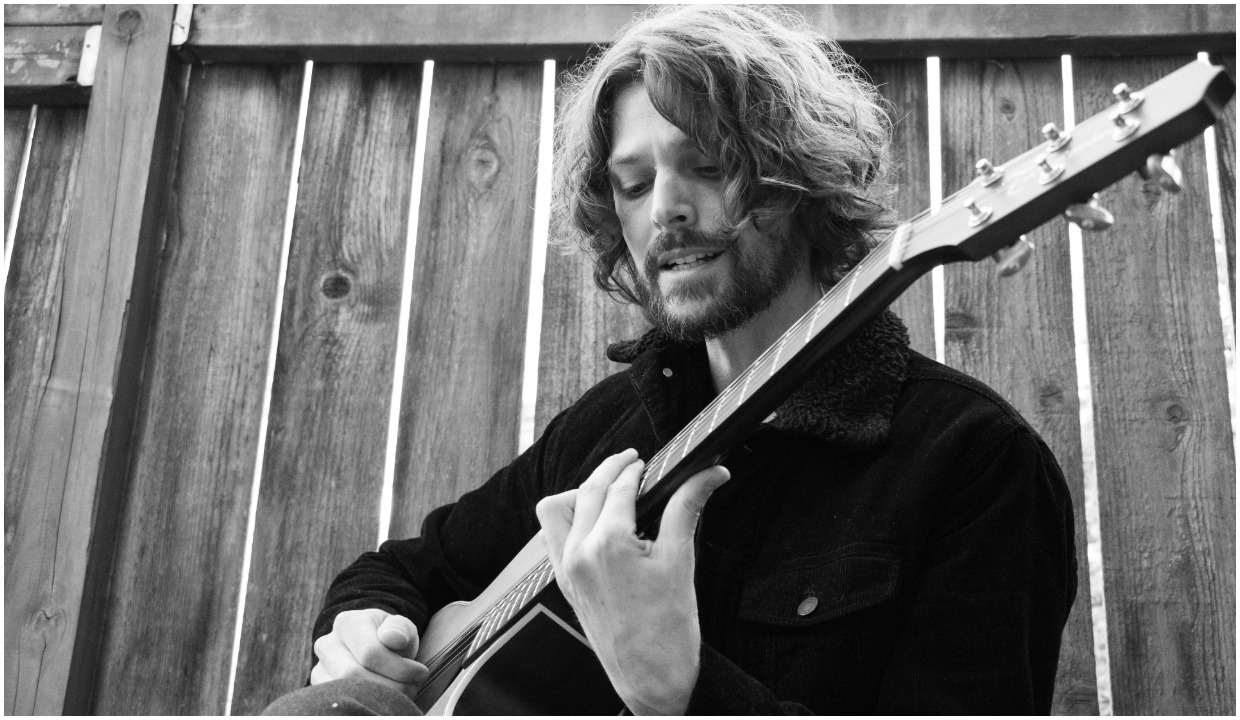 If you're looking for some great new music to discover this weekend, look no further than our weekly New Release Cheat Sheet. This week, we bring you new music by Curtis Stewart, Jarrod Lawson, James Francies and more.
New Songs and Videos
Curtis Stewart, "Isn't She Lovely" [Video Premiere]
GRAMMY-nominated violinist Curtis Stewart will release his new album, Of Power, on June 18 via Outside in Music. The album is described as a post-classical coming of agency album inspired by #BlackLivesMatter, featuring songs of resistance and resilience for violin, voice and electronics. Five of its tracks were mastered by Prince's sound engineer Derek Linzy. Ahead of its release, we're sharing Stewart's solo violin take on Stevie Wonder's "Isn't She Lovely," one of the songs on the forthcoming record and part of a program including original songs and reimagined works by Charlie Parker, John Coltrane, Bach, Childish Gambino and more. Pre-order Of Power here.
Jarrod Lawson, "Be the Change (Michele Chiavarini Remix)" [Song Premiere]
Michele Chiavarini remodels the title track of singer/pianist/composer Jarrod Lawson's Be the Change album into a Mediterranean-flavored soulful house anthem, with Graeme Flowers adding some stellar work on flugelhorn. "To hand over a composition as near and dear to my heart as 'Be the Change' to be remixed and reimagined was a bit frightening initially," says Lawson, "however, it quickly became apparent that my 'baby' was in very capable hands with the brilliant Michele Chiavarini."
Somi, "Pata Pata"
Acclaimed vocalist Somi has shared her version of Miriam Makeba's 1967 worldwide hit song, "Pata Pata." This is the first single from her upcoming album Zenzile: The Reimagination of Miriam Makeba, where she honors the life, art and legacy of the legendary South African singer/songwriter/activist, along with several special guests. In addition to this album, out July 30, Somi will be taking her musical based on the life of Miriam Makeba to the theatre stage later this year. Dates will be announced soon.
The Hilo Hi-Flyers, "Let's Go Flyin'"
Southern California exotic jazz band's unique sound follows in the tropical tradition of Martin Denny and Arthur Lyman while blending elements of Hot Swing and Rat Pack-era jazz. Their new single, "Let's Go Flyin'," much like their previous single "The Island of My Dreams," is written in the style of Tin Pan Alley. It will be featured on band's new album, Adventure!, due out May 28 via Hi Tide Recordings. "When people hear our record, I want them to close their eyes and imagine they are lost in the jungle or relaxing on the beach," says steel guitarist/vocalist/bandleader Kale Stiles. Pre-order Adventure! here.
New Albums
James Francies, Purest Form (Blue Note)
Pianist/producer James Francies' follow-up to his acclaimed 2018 debut Flight is an eclectic new album titled Purest Form that taps into the essence of his artistry across 14 tracks, conjuring a world of sounds and textures. In addition to a core trio of bassist Burniss Travis and drummer Jeremy Dutton, the LP features Immanuel Wilkins, Joel Ross, Bilal and more guests. Order Purest Form here.
Ralph Peterson Jr., Raise Up Off Me (Onyx)
Raise Up Off Me is the final full-length album and a beautiful closing statement from drummer/bandleader/composer Ralph Peterson Jr. Released one day after what would have been his 59th birthday, it features longtime bandmates Zaccai and Luques Curtis performing five Peterson-penned originals and compositions Zaccai Curtis, Bud Powell, James Williams and more.
Frank Morelli and Keith Oxman, The Ox-Mo Incident (Capri)
Saxophonist Keith Oxman and bassoon virtuoso Frank Morelli have teamed up on a unique new jazz-meets-classical quintet album, out today via Capri Records. The Ox-Mo Incident marks Morelli's initial venture as a soloist in the world of jazz and includes original material and renditions of familiar tunes from the jazz repertoire, as well as classical compositions. The album also features pianist Jeff Jenkins, bassist Ken Walker and drummer Todd Reid. Order The Ox-Mo Incident here.
Like this article?  Get more when you subscribe.
Join thousands of other jazz enthusiasts and get new music, artists, album, events and more delivered to your inbox.