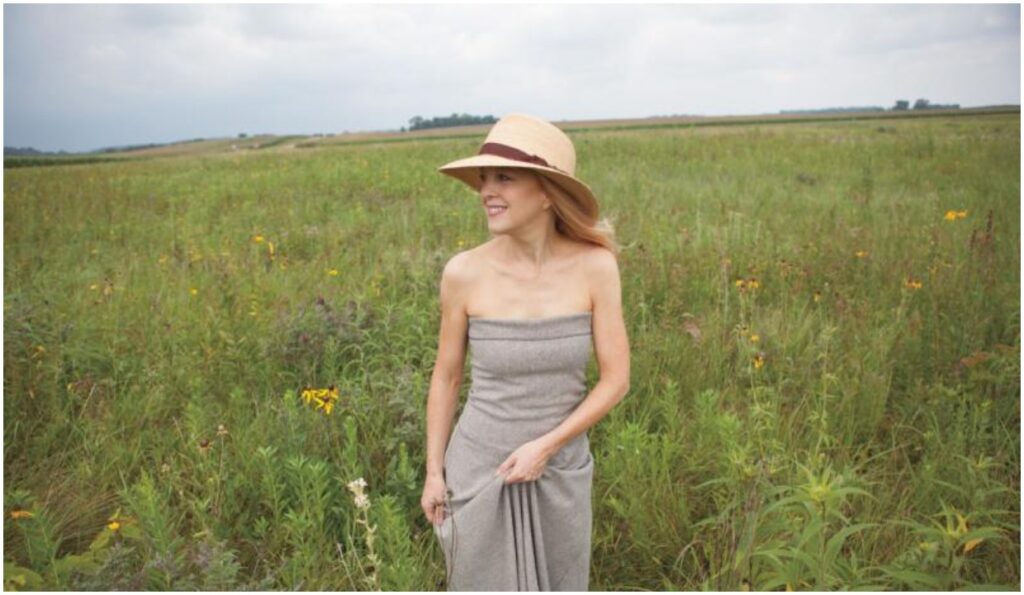 Remember record stores? Remember the thrill of turning your friends on to new music by swapping vinyl and CDs? Yeah, we do too. That's why we're rebooting that tradition for the digital age with our "Crate Digging" video series, in which we'll search through crates of our memories to bring you a handful of album recommendations on a given theme. It's social media in the truest sense of the term: no algorithms, no computer-generated playlist. Just jazz fans sharing records with other jazz fans.
You can listen to the podcast version via the player below. Write-ups of individual albums and sample tracks follow. Welcome to the party! Spring has arrived so, in honor of the turning of the season, we have chosen some of our favorite spring-themed and nature-themed albums.
João Gilberto, O Amor, O Sorriso e a Flor (Odeon, 1960)
My first pick is João Gilberto's O Amor, O Sorriso e a Flor from 1960. This was his follow-up to Chega de Saudade, released in 1959 and regarded by many as the first Bossa Nova album. The two records are quite different. This one is a little more raw. The tracks are brief, many don't even reach the second minute in length. It's almost like a sketchpad of ideas. Rather than rushed, it is fuelled by the excitement of this period's creativity. One that was also inspired by nature, as implied by the title, which translates as "love, smile and flower," as some type of alchemic recipe for happiness. – Matt Micucci
https://youtu.be/ROIOeSHLUmc
Bill Evans, You Must Believe In Spring (Warner Bros., 1980)
If I had to paint a landscape of spring, its colors would match Bill Evans' acoustic palette. In a lot of ways, Bill Evans is the perfect springtime pianist. There's a lightness to his playing but also a bit of density and solemnity. That residue from winter. And for me, this is a quintessential album of his. You Must Believe In Spring features his trio and was his last recording with longtime collaborator Eddie Gomez. It was recorded in 1977 but released posthumously in 1980. The title track is stunning and he would actually record it again in 1977 with Tony Bennett for their second duo album, Together Again. – Brian Zimmerman
Charles Lloyd, Forest Flower: Charles Lloyd at Monterey (Atlantic, 1967)
Forest Flower is a quintessential live album. It also feels like the culmination of the excellent early period of Charles Lloyd as a bandleader. Recorded at Monterey in 1966 and released the following year, it features a memorable rendition of the title suite – "Sunrise" and "Sunset" – plus three more tracks. It became a best-selling record of the time and enjoys a particularly iconic status in many Eastern European countries, where it became successful despite the heavy censorship of Western popular culture from the socialist authorities in the midst of the Cold War. – Matt Micucci
Roy Ayers Ubiquity, Everybody Loves the Sunshine (Polydor, 1976)
We recently in the States had daylight savings time, which means we get to enjoy one extra hour of sunshine every day. To celebrate that notion, I picked vibraphonist Roy Ayers' Everybody Loves the Sunshine from 1976. Even if you don't know this album, you do know its title track because it has been used as a sample by countless hip-hop artists and continues to be heard to this day. It's got a very positive theme and some beautiful mallet work by Ayers, as well as that super funky, electric piano riff from Philip Woo. – Brian Zimmerman
Earth, Wind & Fire, All 'n All (Columbia, 1977)
I couldn't resist choosing an album from a band that best represents the natural elements, Earth, Wind & Fire. And I specifically chose All 'n All from 1977, which is commonly referred to as one of their best ever. Aside from the hit single "Fantasy," it presents an awesome program of songs ranging from the sweetest of ballads to the grooviest and funkiest of tunes. Jazz influences are ever-present, integrated within an already rich palette of soul, funk, disco, R&B, Afro-pop and more, to create a pure boogie wonderland. – Matt Micucci
Maria Schneider, The Thompson Fields (ArtistShare, 2017)
Maria Schneider's GRAMMY-winning The Thompson Fields is her love letter to the Minnesota natural landscape that she grew up in. Each track is a celebration of nature. When you bought this CD, it came with these beautiful drawings and photographs of scenes from that field, as well as liner notes, poems and thoughts from Schneider herself. Musically, it's just stunning. Schneider falls into that lineage of great orchestral writers and to me, there's really no one better at creating a landscape through music, really putting you into a place. – Brian Zimmerman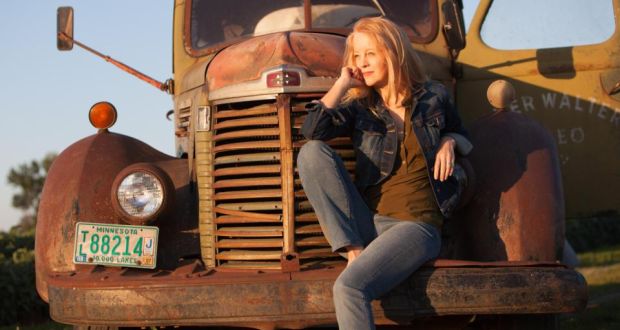 Linda May Han Oh, Walk Against Wind (Biophilia, 2017)
I felt it was right to mention Biophilia Records, founded by musician Fabian Almazan in 2011 in New York, which takes an environmentally-conscious approach in its packaging and distribution of music. They have also released some truly awesome music over the years. To pay tribute to them, I took a look at their catalog and singled out one of my favorites from the list – Linda May Han Oh's Walk Against Wind from 2017. The record showcases eleven original compositions and was inspired by an intriguing concept, the art of mime, referencing a famous Marcel Marceau routine in its title. – Matt Micucci
Marian McPartland, The Single Petal of a Rose: The Essence of Duke Ellington (Concord, 2000)
I think Duke Ellington is probably this country's greatest composer. And one of my favorite tracks of his happens to have a nature theme. "Single Petal of a Rose" is part of a suite called The Queen Suite. He and his band recorded it in 1956 and wrote it for Queen Elizabeth II. This is just a heartbreakingly beautiful ballad. The version I chose was played by Marian McPartland and featured on The Single Petal of a Rose: The Essence of Duke Ellington. While the pianist had been a great interpreter of Ellingtonia throughout her career, she had not recorded a tribute album to Duke until 2000. – Brian Zimmerman
Maria Bethânia, Pássaro Da Manhã (Philips, 1977)
Maria Bethania is a legend of Brazilian music and this was her second album to achieve gold status, establishing her as one of the central artists of MPB, the Música Popular Brasileira, seen as the natural evolution of Bossa Nova with heavier links to indigenous music traditions and such modern styles as rock. Nature again shows up quite prominently in this record, often used to make observations on the political tumult of Brazil at the time. As well as songs, Pássaro Da Manhã also features spoken word poetry. – Matt Micucci
The Clifford Brown and Max Roach Quintet, Clifford Brown & Max Roach (EmArcy, 1954)
I went literal with this one! Clifford Brown was a pioneer of hard bop trumpet and really one of the most lyrical soloists of all time and his solo on "Joy Spring" from Clifford Brown and Max Roach is sometimes cited as one of the best-improvised trumpet solos ever. When you hear this composition, which he first recorded in 1954, it sounds like a simple, beautiful melody. But underneath it, the chord changes are quite complicated and the way Clifford Brown plays, he makes it sound as simple as "Mary Had a Little Lamb." He was just that brilliant. – Brian Zimmerman
Like this article?  Get more when you subscribe.
Join thousands of other jazz enthusiasts and get new music, artists, album, events and more delivered to your inbox.