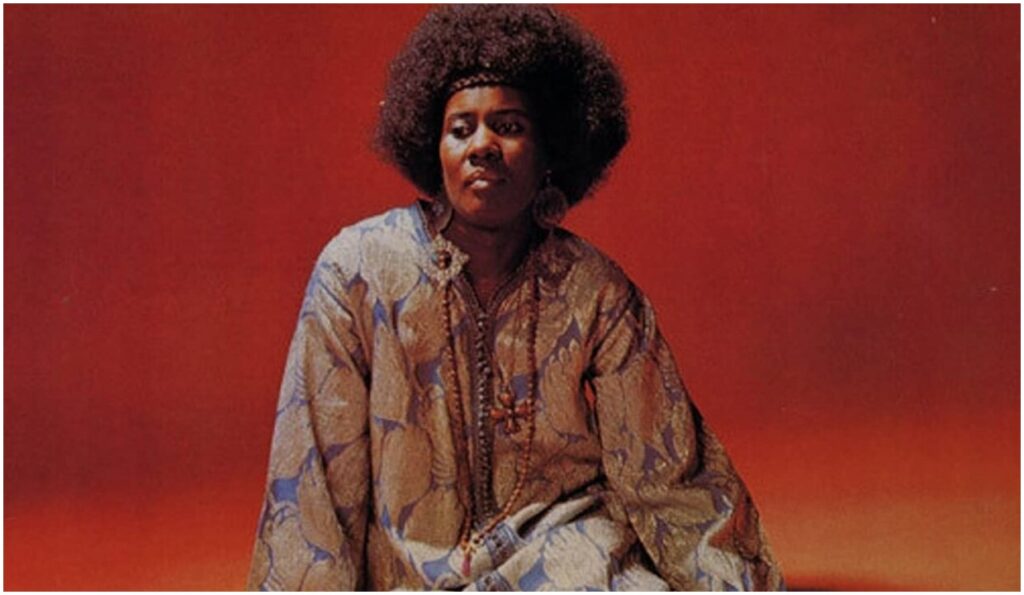 Remember record stores? Remember the thrill of turning your friends on to new music by swapping vinyl and CDs? Yeah, we do too. That's why we're rebooting that tradition for the digital age with our "Crate Digging" video series, in which we'll search through crates of our memories to bring you a handful of album recommendations on a given theme. It's social media in the truest sense of the term: no algorithms, no computer-generated playlist. Just jazz fans sharing records with other jazz fans.
You can listen to the podcast version via the player below. Write-ups of individual albums and sample tracks follow. Welcome to the party! For this episode of Crate Digging, we have chosen some of our favorite spiritual jazz albums!
Floating Points, Pharoah Sanders and the London Symphony Orchestra, Promises (Luaka Bop, 2021)
We have already previously mentioned the new collaborative LP by Floating Points and spiritual jazz pioneer Pharoah Sanders. Back then, we didn't know much about it and it was still surrounded by mystery. Having finally listened to it, we can safely say that Promises is one of the best albums to have come out this year. This is a sweeping over-40-minute suite driven by spatial exploration and moments of ingeniousness, culminating in a string crescendo at about the halfway mark that makes it all sound just that little more epic. Sanders' first new music in about ten years was worth the wait. Believe the hype! – Matt Micucci
Alice Coltrane, Journey in Satchidananda (Impulse!, 1971)
For my first pick, I kind of went with a classic, Alice Coltrane's Journey in Satchidananda from 1970, influenced by Swami Satchidananda, who later became a mentor to Alice Coltrane. The timing of this album is interesting because it was recorded after the death of her husband John Coltrane and before she officially moved to her Ashram in California, an all-purpose meditation commune she established near Malibu. She would continue to record and perform chants and kirtans there and while it was sadly destroyed in a fire in 2018, its legacy and the legacy of Alice Coltrane on music certainly lives on. – Brian Zimmerman
John McLaughlin, My Goal's Beyond (Douglas, 1971)
My Goal's Beyond from 1971 is an important album in the historiography of John McLaughlin's artistic evolution, predating the debut album of his Mahavishnu Orchestra by just one month. It is almost a documentation of the guitarist's soul-searching and research, prompted by a growing interest in spirituality. That evolution is particularly notable on Side A, which is a beautiful Indian jazz raga suite, while the second part is made up of shorter tracks showcasing his prowess on acoustic guitar in a more stripped-down setting, somewhat predating some of his later, flamenco-themed works. – Matt Micucci
Lonnie Liston Smith, Astral Traveling (Flying Dutchman, 1973)
Keyboardist Lonnie Liston Smith was a keyboardist known primarily for his work in straight-ahead jazz but in 1968, he entered into a fortuitous partnership with the one and only Pharoah Sanders that started him down a path of free jazz experimentation and spiritual jazz. He brought into this form his own background in funk, soul and jazz-rock fusion and, to a certain extent, predated acid jazz in the process. Astral Traveling is a showcase of said music and is perhaps unlike any other album in this list. While it does tap into that spiritual element, it's got a "poppier" vein running through it. – Brian Zimmerman
Muriel Grossman, Reverence (Dreamland, 2019)
Spiritual jazz is very often associated with the '60s and the '70s but musicians have continued to expand on this form, updating it and propelling it into the future. Among them, Austrian saxophonist/composer Muriel Grossman whose 2019 album Reverence is a celebration of African rhythms, grooves and sounds, viewed through a European sensibility. Grossman has been living in Ibiza for many years and the cultural fusion presented in this record was perhaps influenced by the meeting of cultures on this album. The location's vibes may also have contributed to its feel-good grooves. – Matt Micucci
Sun Ra, Space Is the Place (Blue Thumb, 1973)
You cannot talk about spiritual jazz without mentioning the cosmic space jazz keyboard guru Sun Ra. There's no denying he is one of the most important figures in avant-garde and spiritual jazz, as well as a pioneer in Afrofuturism, which emerged from within the spiritual jazz movement and blended traditional African musical and artistic elements with themes from science fiction. As the leader of his Arkestra, he helped cultivate a style of ecstatic large ensemble improvisation that still holds sway to this way. For this list, I have chosen one of his most famous albums, Space Is the Place from 1973. – Brian Zimmerman
McCoy Tyner, Asante (Blue Note, 1974)
Around this time last year, we lost one of the all-time great jazz pianists McCoy Tyner, whose music was often influenced by African and Eastern traditions. In his memory, I have chosen to highlight Asante, recorded in 1970. To me, it represents a more vigorous branch of the movement, where the contrast between the Eastern modal, African elements and the fiery energy of hard bop manifests itself in powerful ways. This energy may also have reflected the period of personal, creative and professional struggle that Tyner was in the midst of overcoming. – Matt Micucci
Tom Scott, The Honeysuckle Breeze (Impulse!, 1967)
Spiritual jazz originally emerged out of the hippie cultural moment and I decided to really focus on this theme for my pick of Tom Scott's The Honeysuckle Breeze from 1967, where he covered The Beatles, Donovan and most notably, Jefferson Airplane's song "Today." To get a good idea of what this album sounded like, picture a bunch of hippies out on the quad of some college campus, singing and playing hackysack, and eating vegetarian food. That is definitely the vibe. Truthfully, this LP wasn't incredibly received by jazz purists when it came out but I love it! – Brian Zimmerman
Maisha, There is a Place (Brownswood, 2019)
Let's take a trip to the vibrant London jazz scene, where we have been many times in previous episodes of the series and where older styles are being revitalized by new generations of young musicians as perfect vehicles for their own unique creativity. The album I bring you today is There Is a Place from Maisha, a remarkable sextet led by drummer Jake Long and fronted by Nubya Garcia on tenor sax and flute. The soloing is amazing, the compositions are top-rate and aside from its spiritual impetus, this is music that you can find yourself in and meditate to, but can dance and groove to just as well. – Matt Micucci
Charlie Haden and Hank Jones, Steal Away (Verve, 1995)
For my final pick, I decided to take the word spiritual in a slightly different direction because, at the end of the day, spirituality is spirituality and it doesn't matter what form it takes, whether it's that South Asian Carnatic influence of Alice Coltrane, the avant-garde rumblings of Sun Ra or, as in this case, traditional hymns. Steal Away finds Charlie Haden and Hank Jones performing duo versions of traditional Christian spirituals in a very reverent and elegant way at first, before unspooling into swinging, luxurious straight-ahead jazz. This also goes to show that even in the most traditional forms, there is much spirit to be found. – Brian Zimmerman
Like this article?  Get more when you subscribe.
Join thousands of other jazz enthusiasts and get new music, artists, album, events and more delivered to your inbox.