Remember record stores? Remember the thrill of turning your friends on to new music by swapping vinyl and CDs? Yeah, we do too. That's why we're rebooting that tradition for the digital age with our "Crate Digging" video series, in which we'll search through crates of our memories to bring you a handful of album recommendations on a given theme. It's social media in the truest sense of the term: no algorithms, no computer-generated playlist. Just jazz fans sharing records with other jazz fans.
You can watch a full-length discussion of the albums via the video player below. Write-ups of individual albums and sample tracks follow. Welcome to the party. This week, we take a queue from the recent inauguration day to bring you a list of albums by some of our favorite presidents of jazz!
The Lester Young-Teddy Wilson Quartet, Pres and Teddy (Verve, 1959)
This list would not be complete without the inclusion of an album by the Pres (or Prez) himself, saxophonist Lester Young, celebrated for his unmatched and influential lyrical and relaxed style. He is positively vibrant on this fabled quartet session (among the best Norman Grantz ever produced) co-led with pianist Teddy Wilson, a legend in his own right. Some have argued that Young's playing only got better with age and in the '50s had acquired greater emotional depth. Unfortunately, while recorded in 1956, this album would see the light of day three years later, the same year of Young's untimely death at 49 years old. – Matt Micucci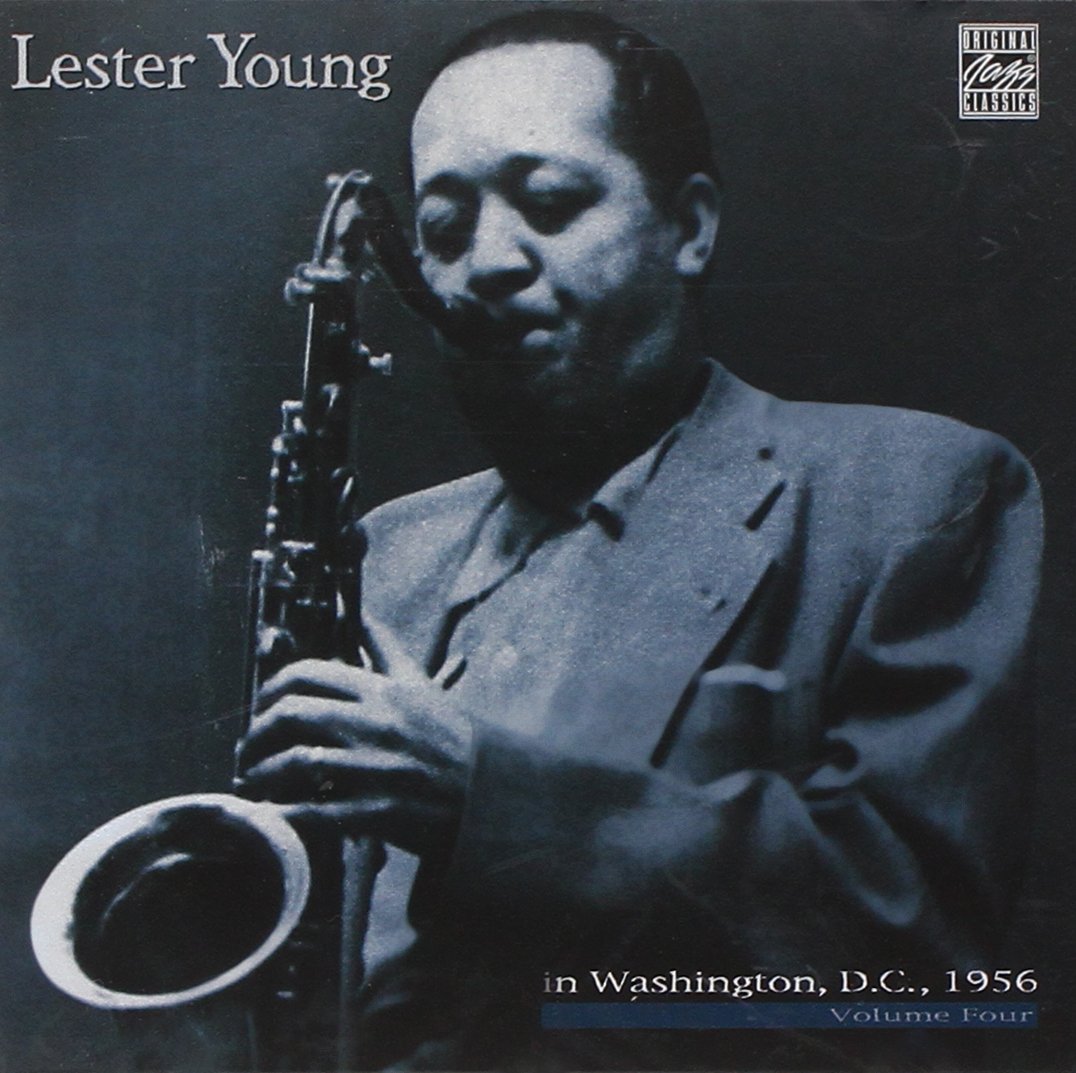 Lester Young, Lester Young in Washington D.C., 1956, Vol. 4 (Fantasy Records, 1998)
Lester Young in Washington, D.C. Does it get any more "presidential" than that? This album came from a live session recorded by Pres and his quartet at Olivia Davis' Patio Lounge in 1956, just short of three years before his death in 1959. And while some Lester aficionados turn their backs on Pres' later years, this live recording makes the case that he was very much on top of his game, weaving deliciously curlicued lines through jazz standards like "I Cover the Waterfront," "Pennies from Heaven" and "Almost Like Being In Love." His solo on "D.B. Blues" is as smooth and supple as anything you've ever heard from Young.  -Brian Zimmerman
Dinah Washington, Unforgettable (Mercury, 1961)
The inclusion of an album by the uncompromising Dinah Washington on this list is partly in reference to the name shared with the first president of the United States. However, it also symbolically represents the hope to see more women in power everywhere in the near future. While not her most ambitious of full-length releases, 1961's strings-laden Unforgettable (later released as a more expansive compilation LP) showcases all her love of melody. She breathes new life into well-worn standards through her spectacular voice control and interpretive skill, particularly on such tracks as the opening "This Bitter Earth" and the title song. – Matt Micucci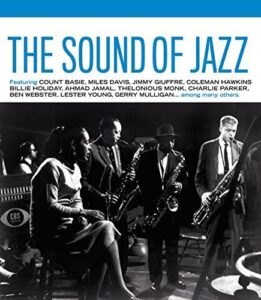 Lester Young and Billie Holiday, "Fine and Mellow" from The Sound of Jazz, 1957
This isn't an album, per se, but it is one of the defining moments in "Pres"-idential history. The footage comes from the 1957 CBS television special curated by jazz critics Nat Hentoff and Whitney Balliet and produced by "Camera Three" creator Robert Herridge. The program featured a variety of performances by prominent jazz artists, but most striking was a rare reuniting of Lester Young and Billie Holiday. The once inseparable pair had grown distant in recent years, and so their appearance together for a small-group take on "Fine and Mellow" was a momentous occasion. Lester, by that time, had become frail in his old age, but by the time his solo rolled around, things took a magical turn. I'll let Hentoff sum it up: Lester got up, and he played the purest blues I have ever heard, and [he and Holiday] were looking at each other, their eyes were sort of interlocked, and she was sort of nodding and half–smiling. It was as if they were both remembering what had been—whatever that was. And in the control room we were all crying. When the show was over, they went their separate ways. If that's not magic, I don't know what is. -Brian Zimmerman
Dizzy Gillespie, Dizzy for President (Knitting Factory, 1997)
Trailblazing trumpeter Dizzy Gillespie wasn't only a major innovator of the jazz idiom but also a renowned prankster. One of his most famous pranks actually gained momentum and became a politically significant statement, as he staged a presidential run to garner support and raise money for the Congress of Racial Equality, which culminated in a legendary performance at the 1963 Monterey Jazz Festival, the recording of which was finally released in 1997 as Dizzy for President. One of the numbers, "Salt Peanuts," was reworked as "Vote Dizzy" and became the official song for the presidential campaign which, in retrospect, might not have been such a bad idea after all. – Matt Micucci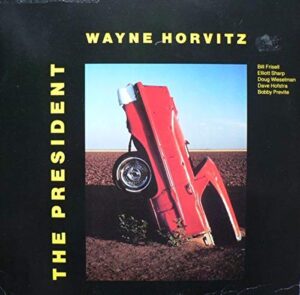 Wayne Horvitz, The President (Periplum, 1987)
Wayne Horvitz, a pianist and composer with a literary bent, formed the group The President in 1985. Its original lineup featured Bobby Previte, Dave Sewelson, Kevin Cosgrove and Joe Gallant, but was later filled out with the inclusion of Stew Cutler on guitar, Doug Wieselman on sax and Dave Hofstra on bass. (Even further down the line, the group opened rank to include guitarists Bill Frisell and Elliott Sharp.) The President was a staple of the late '80s New York City art-rock scene, playing alongside similarly un-categorizable ensembles with jazz foundations like The Minutemen. For their eponymous 1987 debut, the band draws inspiration from a variety of sources, from gospel music and Indian raga to Charlie Parker and Minimalist classical. -Brian Zimmerman
Join thousands of other jazz enthusiasts and get new music, artists, album, events and more delivered to your inbox.