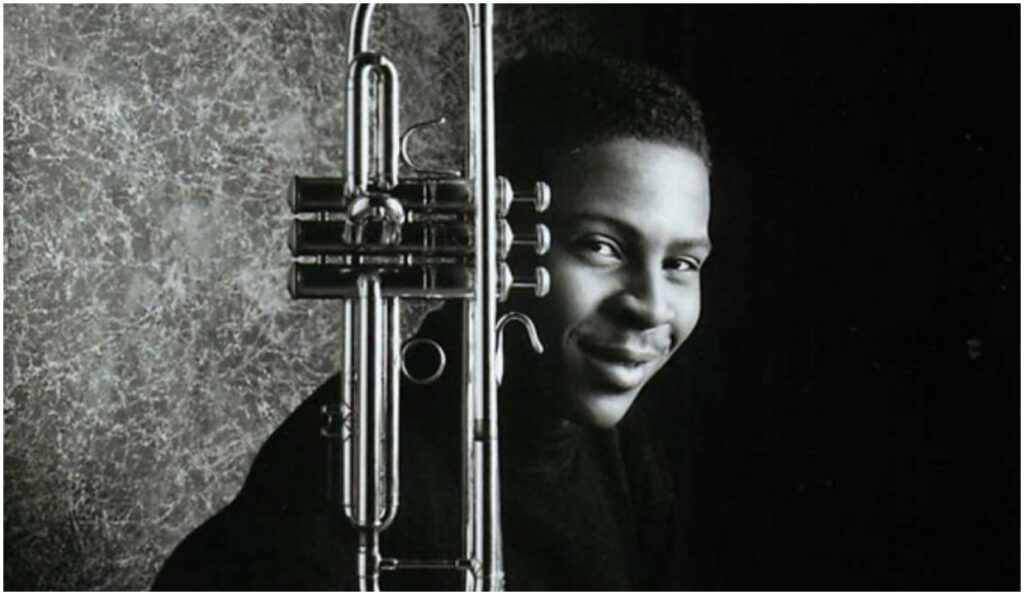 Remember record stores? Remember the thrill of turning your friends on to new music by swapping vinyl and CDs? Yeah, we do too. That's why we're rebooting that tradition for the digital age with our "Crate Digging" podcast series, in which we'll search through crates of our memories to bring you a handful of album recommendations on a given theme. It's social media in the truest sense of the term: no algorithms, no computer-generated playlist. Just jazz fans sharing records with other jazz fans.
You can listen to our "Crate Digging" podcast via the player below. Write-ups of individual albums and sample tracks follow. Welcome to the party. This week we bring you a list of some of our favorite jazz debut albums.
João Gilberto, Chega de Saudade (Odeon, 1959)
Chega de Saudade was the debut album by the late great Brazilian musician/singer/songwriter Joao Gilberto and left an indelible mark as the first bossa nova album, showcasing a sophisticated and highly-melodic fusion of Brazilian samba and cool jazz that became hugely popular, particularly in the bossa craze of the 1960s. This album is also a collaboration between Gilberto and two other legends of the genre,  Antonio Carlos Jobim and Vinicius de Moraes, and its tracklist includes many Bossa standards, including the title track – which translates as "No More Sorrows" – as well as "Desafinado" and "Bim-Bom." The latter song, composed by Gilberto himself, is also often credited as the first bossa nova song ever released. – Matt Micucci
https://youtu.be/eWXGsgI-QGk
Roy Hargrove, Diamond in the Rough (RCA, 1990)
I'm a trumpet player and one of my biggest influences, as I was coming up, was the late Roy Hargrove, whom we sadly lost in 2018. It's always great to go back through his discography and see how consistent he was throughout his career. His debut album, 1990's Diamond in the Rough was a remarkable first statement as a bandleader and the summation of everything Roy Hargrove is. He has some stylistic associations to Freddie Hubbard but takes his playing in an entirely new direction, influenced by hip-hop, soul, R&B. You can hear that in his tone. That power, that grit that's tempered a little by sweetness, calling to mind some of the great R&B singers, like Sam Cooke and Otis Redding. Diamond in the Rough featured him alongside some great contemporaries and the legendary Al Foster on drums, as well as a tracklist, made up of half original and half standards, many of which have continued to be associated with him since then. – Brian Zimmerman
Pat Metheny, Bright Size Life (ECM, 1976)
Pat Metheny reinvented the traditional sound of jazz guitar and is one of the music's most original artists. It's hard to believe that he was only 21 when he recorded Bright Size Life, leading a historic trio session with Jaco Pastorius and Jaco Pastorius, also in their twenties. His playing is confident and crystalline and his compositional maturity is clearly on show on this all-but-one original program. In many ways, the title track and "Missouri Uncompromised" revealed two sides of Metheny's creativity and a taste of what was to come. In others, Bright Size Life was already an influential release, documenting exciting interplay between three outstanding musicians in their youthful prime and helping to craft a distinct style of jazz forever accosted with the ECM imprint. – Matt Micucci
Blossom Dearie, Blossom Dearie (Verve, 1957)
Blossom Dearie had that pure, sweet voice that spoke directly to your heart. Her tone was simple, without much ornamentation. She just kept things crystal clear in a way that reminds me of Miles Davis and Chet Baker – trumpeters that opted for purity of tone. Her 1957 self-titled American debut album (she had previously recorded some sessions in France under a different name) is a program of Great American Songbook standards with a top-rate band, featuring Herb Ellis on guitar, Ray Brown on bass and Papa Jo Jones, the father of jazz swing, on drums. The fact that it's not a piano trio but a guitar trio makes it all the more intimate and the perfect setting for Dearie's voice, as well as a beautiful interplay of voices. – Brian Zimmerman
Nubiyan Twist, Nubiyan Twist (Wormfood, 2015)
One of the ensembles of recent years that has really caught my attention is Nubiyan Twist, a London-based ensemble that really captures the eclectic, vibrant and multicultural art scene of London and that is led by guitarist/producer Tom Excell. Listening to their self-titled debut album from 2015, one can hear a lively, explosive blend of styles and genres old and new, including Afrobeat, hip-hop, jazz, soul, funk and so on. Theirs is also the type of music that is as great for listening to as for dancing, as the incendiary "Shake Me Down" and the psychedelic "Hypnotised" show. And with their new album coming out next month, this is also a great time to discover or rediscover their discography. – Matt Micucci
Michael Brecker, Michael Brecker (Impulse!, 1987)
Outside of Sonny Rollins and John Coltrane, few tenor saxophonists have had such a major influence on the direction of modern jazz than Michael Brecker, another artist who we sadly lost far too soon. You can imagine saxophonists listening to his self-titled debut album as a leader in 1987 and being influenced by hearing an artist doing something completely different from anything that had been done before. He had this brilliant use of alternate fingerings, where he could play the same note and make it sound totally different and he would work those into phrases, and he had this incredible altissimo voice where he'd be able to get way up there in the range and just squeal on his tenor. This eclectic, opening grand statement received five-stars upon its release and shows that he really was one of a kind. – Brian Zimmerman
Like this article?  Get more when you subscribe.
Join thousands of other jazz enthusiasts and get new music, artists, album, events and more delivered to your inbox.