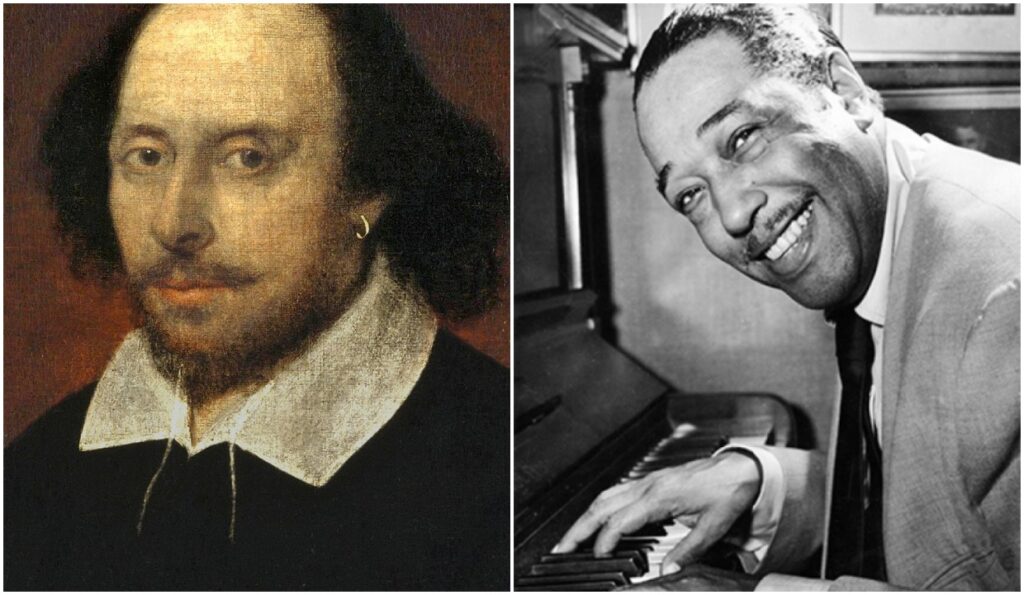 Remember record stores? Remember the thrill of turning your friends on to new music by swapping vinyl and CDs? Yeah, we do too. That's why we're rebooting that tradition for the digital age with our "Crate Digging" video series, in which we'll search through crates of our memories to bring you a handful of album recommendations on a given theme. It's social media in the truest sense of the term: no algorithms, no computer-generated playlist. Just jazz fans sharing records with other jazz fans.
You can listen to the podcast version via the player below. Write-ups of individual albums and sample tracks follow. Welcome to the party! For this episode of Crate Digging, we have chosen some of our favorite albums testifying to the longstanding link between jazz and literature!
Luciana Souza, Neruda (Sunnyside, 2004)
My first pick for this episode is Neruda by Brazilian singer/songwriter Luciana Souza, who is also a poet and has expressed her passion for poetry throughout her career, including via this album. Released in 2004, it celebrated the legacy of Chilean poet Pablo Neruda and was released on the year of his 100th birthday anniversary. The album features ten of his poems translated into English and orchestrated for piano, voice and percussion. Aside from being Jazz Appreciation Month, April is also Poetry Month and I could think of no better place to start, as a jazz tribute to one of the world's most beloved poets. – Matt Micucci
Fred Hersch, Leaves of Grass (Palmetto, 2005)
The story goes that Fred Hersch was on tour in France in the '90s when he suddenly had this urge to get his hands on a copy of Walt Whitman's Leaves of Grass. It was then and there that the pianist began conceiving the ideas that would become this large ensemble recording of the same name. Whitman is known as the father of free verse, liberating American poetry from the traditional constraints of meter and rhyme. Here, Hersch's arrangements augment the musicality of his works, bringing in vocalists Kate McGarry and Kurt Elling to intone the poems. – Brian Zimmerman
Duke Ellington & His Orchestra, Such Sweet Thunder (Columbia, 1957)
Duke Ellington, one of the greatest jazz artists of all time, was inspired by the works of William Shakespeare, one of the greatest playwrights of all time, for his 1957 work Such Sweet Thunder. This is a 12-piece suite composed for his orchestra with movements inspired by different Shakespearean works from Macbeth to Othello to Romeo and Juliet and beyond. It doesn't matter that some of the pieces were earlier compositions repackaged for the project. Such Sweet Thunder is another excellent Ellington/Billy Strayhorn collaboration showcasing the aural spectacle that was the Duke Ellington orchestra. – Matt Micucci
Kenny Wheeler, Windmill Tilter: The Story of Don Quixote (Fontana, 1969)
Canadian-born, British-based trumpeter Kenny Wheeler is, in my opinion, a vastly overlooked player who stylistically sat between straight-ahead players like Miles Davis, some of the cool jazz cats like Chet Baker and some of the more experimental players like Booker Little. He was clearly inspired by the conceptual collaborations of Miles Davis and Gil Evans in his own 1968 musical adaptation of Don Quixote, commissioned by John Dankworth and performed by his orchestra. The writing on Windmill Tilter is stellar and also features a young Dave Holland on bass and a young John McLaughlin on guitar. – Brian Zimmerman
Iggy Pop, Préliminaires (Astralwerks, 2009)
We recently heard Iggy Pop on Dr. Lonnie Smith's new album, Breathe. However, that was not the first time the godfather of punk has shown love and appreciation for jazz. For example, his 15th studio album Préliminaires draws heavily on jazz and at times, Iggy Pop sounds like Serge Gainsbourg. This 2009 was also conceptually inspired by Michel Houellebecq's novel The Possibilities of an Island, which is set in a post-apocalyptic future. This was also not the only time Iggy Pop has drawn on influences from other artworks but stands as one of the most eclectic and oddly fascinating entries of his stellar discography. – Matt Micucci
Stacey Kent, "I Wish I Could Go Traveling Again" (Self-released, 2021)
British-Japanese author and Nobel Laureate Kazuo Ishiguro has been writing lyrics for vocalist Stacey Kent since about the mid-2000s. During the lockdowns of 2020, Kent released some of their collaborations together as singles and the one that got the most requests was "I Wish I Could Go Traveling Again," for obvious reasons. Ishiguro has said that songwriting, which forces you to compress a lot of meaning into a very small space, has really helped with his novel writing. And actually, he has a new novel out right now called Clara and the Sun. – Brian Zimmerman
Red Norvo, "Congo Blues" (Dial, 1945)
The Beat Generation literary movement would probably not have happened without the influence of jazz and Jack Kerouac's On the Road from 1957 is possibly the most iconic novel testifying to that link. The author mentions several jazz records in the novel but only one of them was smashed over the head of one of its protagonists, Dean Moriarty. That record happens to be a 78rpm recording of vibraphonist Red Norvo's "Congo Blues," recorded in 1945 for Dial Records. Aside from being a great tune, this particular recording features a stellar lineup and solos by Dizzy Gillespie and Charlie Parker. – Matt Micucci
Katie Ernst, Little Words (Self-released, 2015)
My next pick is Chicago-based bassist/vocalist Katie Ernst's Little Words from 2015, a song cycle based on the poetry of Dorothy Parker, the Bard of the Algonquin Round Table, who was known for her satirical lense and her urbanity. Parker was an outspoken critic of systems of oppression throughout her life and is perhaps best known for her 1926 collection Enough Rope. Ernst has a way of making her words feel immediate, topical and of this moment on Little Words, also featuring a lot of noteworthy Chicago players. – Brian Zimmerman
Ron Carter and Danny Simmons, The Brown Beatnik Tomes – Live at BRIC House (Blue Note, 2019)
My final album is The Brown Beatnik Tomes – Live at BRIC House, a collaboration between the great bassist Ron Carter and acclaimed poet Danny Simmons. The LP documents a celebration of that longstanding link between jazz and poetry from an unapologetically black perspective, which took place one night in 2018. The music augments each poem perfectly and along with guests, there's a couple of cool tributes, including to author Amiri Baraka and an instrumental homage to Oscar Peterson. – Matt Micucci
Cannonball Adderley, Cannonball Adderley's Fiddler on the Roof (Capitol, 1964)
When Fiddler on the Roof hit theatres in 1964, Cannonball Adderley was so struck by its music that he decided to record a version of his own with his acclaimed ensemble, including Nat Adderley, Charles Lloyd, Joe Zawinul, Sam Jones and Louis Hayes. The end result, Cannonball Adderley's Fiddler on the Roof, may seem like a bit of stretch for this list. But it's important to remember that both the stage musical and later film versions were based on the Tevye the Dairyman stories written by Russian-Jewish-Yiddish writer Sholem Aleichem at the turn of the 20th-century. To me, Adderley's album speaks not only to the universality of the music but also these original short stories. So, in my books, it qualifies! – Brian Zimmerman
Like this article?  Get more when you subscribe.
Join thousands of other jazz enthusiasts and get new music, artists, album, events and more delivered to your inbox.