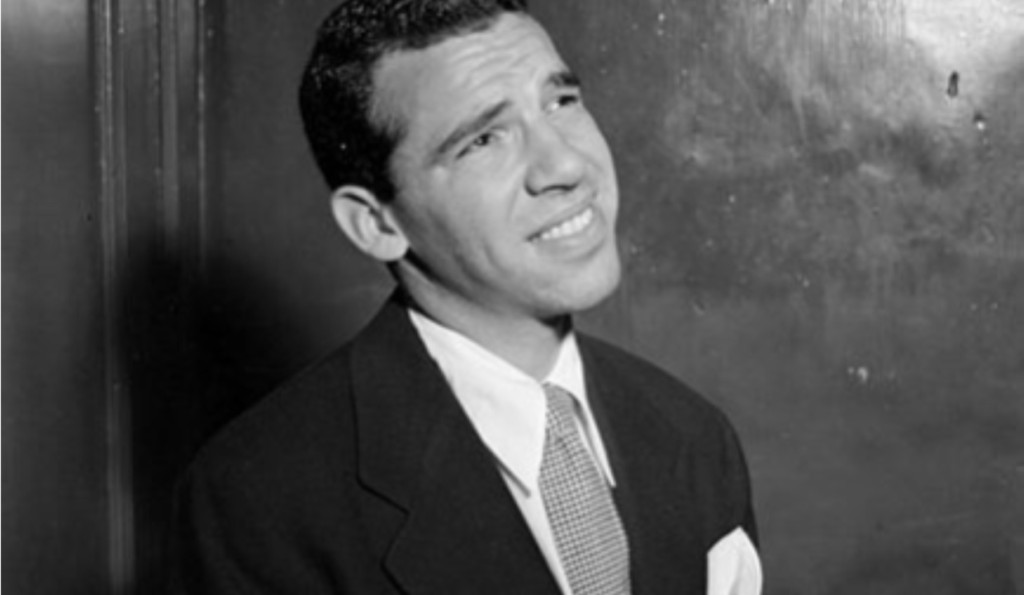 The Week in Jazz is your roundup of new and noteworthy stories from the jazz world. It's a one-stop destination for the music news you need to know. Let's take it from the top.
Noteworthy
New Run of Blue Note Classic Vinyl Announced: Blue Note Records has announced the next run of titles in the Classic Vinyl Reissue Series, which presents 180g vinyl reissues of some of its most iconic albums. Newly announced titles will begin releasing on September 15 with the reissue of Horace Silver's Blowin' Away the Blues (1959) and Jimmy Smith's Midnight Special (1960). Other reissues announced include albums by Wayne Shorter, Sonny Rollins, Tina Brooks, Bud Powell, Miles Davis and more.
Limited Edition 7″ Vinyl of Thundercat and Tame Impala Collaboration: Thundercat and Tame Impala will release a limited edition single-sided 7″ vinyl of their collaborative track, "No More Lies" on September 9. The collaboration marks Thundercat's first new song in over three years and arrives ahead of a huge string of tour dates in his In Yo Girl's City tour, including North and South American dates. Tickets are available here.
Stanford Jazz Workshop Names Cory Combs Executive Director: Stanford Jazz Workshop has named Cory Combs as its new Executive Director. Combs will work with Stanford Jazz Workshop Founder and Artistic Director Jim Nadel to provide the strategic vision and operational leadership as the non-profit organization embarks on a period of growth and transition. Combs succeeds longtime Executive Director David Miller, who is retiring. More here.
Rare Buddy Rich Recordings Unearthed: LIGHTYEAR Entertainment will release Trios, a collection of rare recordings capturing the magic of Buddy Rich's intimate three-man interludes that he performed during his big band concerts, on September 1. The performances were taped by Rich's alto saxophonist Alan Gauvin during a series of shows around the world in 1976 and 1977, and have never been released until now. Trios will be available on CD and as a two-disc translucent orange vinyl.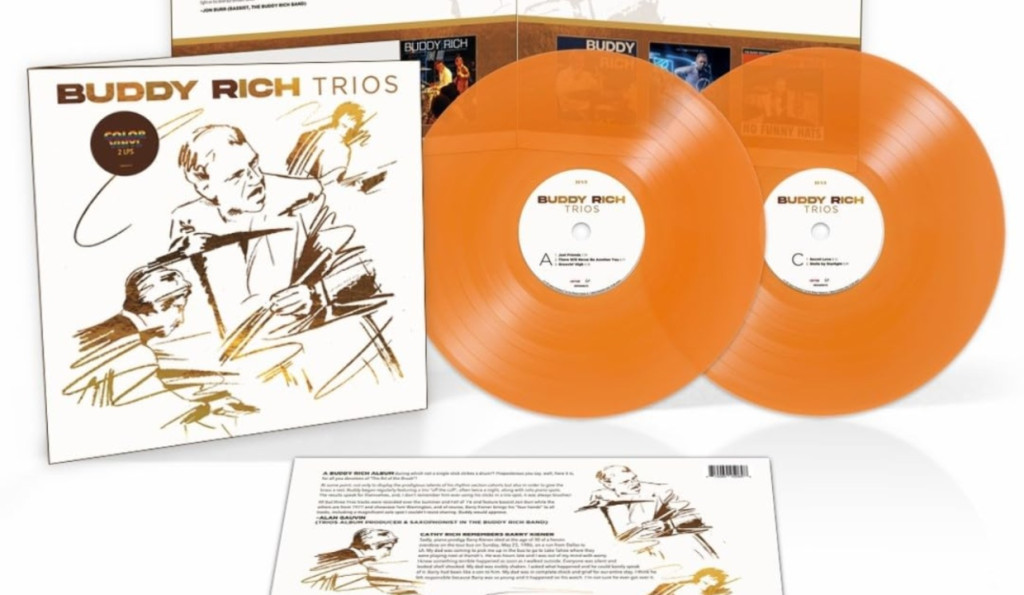 Doris Duke Foundation Welcomes New Arts Program Director: The Doris Duke Foundation (DDF) has announced that Ashley Ferro-Murray will be joining DDF as the new director of the foundation's Arts Program. Ferro-Murray will drive a comprehensive programmatic vision that marshals the foundation's assets to advance support for performing artists. "I have long been inspired by the Doris Duke Foundation's commitment to creating a world in which we all thrive because artists thrive. I look forward to continuing and building upon the foundation's widely-recognized efforts to support artists as whole people and to advancing bold and robust futures for contemporary dance, jazz and theater," said Ferro-Murray via a press release.
New Albums
Various Artists, Transmissions from Total Refreshment Centre (Blue Note): Blue Note released an eclectic collection featuring a wide range of artists who are part of London's vibrant Total Refreshment Centre community, the music venue and recording studio founded by Lex Blondel that serves as a vital hub in London's jazz scene. Released on February 17, Transmissions from Total Refreshment Centre includes music by Byron Wallen, Jake Long, Matters Unknown, Zeitgeist Freedom Energy Exchange, Neue Grafik and Resavoir.
Leon Lee Dorsey, Cantaloupe Island (Jazz Avenue 1): Bassist Leon Lee Dorsey and drummer Mike Clark issued their sixth collaboration, Cantaloupe Island, on February 17 via Dorsey's label, Jazz Avenue 1. The pair recruited guitar great Russell Malone for a nine-track program of invigorating interpretations of compositions by Horace Silver, Wes Montgomery, Prince and more.
Dara Starr Tucker, Dara Starr Tucker (Green Hill): Dara Starr Tucker is the eponymous sixth recording from the acclaimed vocalist/songwriter, showcasing his versatility on six lively originals and inspired arrangements of modern and classic songs by such writers as Billie Eilish, Bill Withers, John Denver and Kurt Weill. Released on June 3, the album melds her presence as a jazz and roots singer/songwriter with her growing notoriety as a social media commentator on race, cultural equity, music and film. Click here to listen to our recent JAZZIZ Podcast interview with the artist.
Aki Rissanen, Hyperreal (Edition): Finnish pianist/composer Aki Rissanen showcases a shift in his style on his recently-released Hyperreal, as he collaborates with drummer Robert Ikiz and trumpeter Verneri Pohjola, alternating between piano and electronic keyboards. With a deep, polished sound, the album explores themes of change and self-awareness, demonstrating Rissanen's talent as a composer, musician and improviser. Hyperreal is one of the titles on our list of ten new albums released on July 2023 that you need to know about.
Live Music and Festival News
San Jose Jazz Summer Fest Celebrates 50th Anniversary of Hip-Hop: San Jose Jazz Summer Fest will celebrate the 50th Anniversary of Hip-Hop with newly-confirmed headliner Big Daddy Kane, set to perform with a full band of backup singers on The Sobrato Organization Main Stage on August 11. Adjacent to it be a brand-new activation on the 200 Park Stage with the 50th Anniversary of Hip-Hop taking over the stage on Friday night featuring Murs, Needle To The Groove w/ DJ Allen Johnson, Dave Ma & Michael Basura and many more. More here.
New Arts Center Opening at Brown University with Jon Batiste Parade: Brown University in Providence, Rhode Island, will celebrate the opening of The Lindemann Performing Arts Center on October 21 with a full day of special programs led by Brown Arts Institute. The REX-designed, 101,000-square-foot facility will open to the public as a radically flexible new center for performance and artistic experimentation. The opening celebration will include a parade led by Jon Batiste, and special guest Itzhak Perlman performing with the Brown University Orchestra and Brown University Chorus. More here.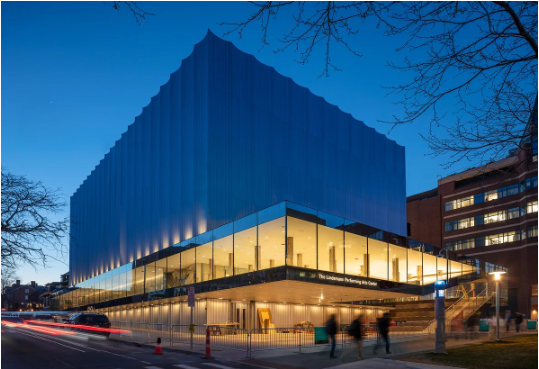 John Minnock at 54 Below, August 18: Vocalist John Minnock will take the stage at New York City's 54 Below alongside Dave Liebman on August 18. Now an annual tradition, the performance will include an exciting selection of songs spanning the career of David Shire, whom Minnock pays tribute to on a forthcoming album. Tickets here.
Montclair Jazz Festival Celebrates Dexter Gordon: The 14th Montclair Jazz Festival, taking place on August 12-September 9, continues its tradition of honoring a jazz legend's centennial through art and music by celebrating Dexter Gordon. The festival will be featuring an exhibition of works by visual artist Andres Chaparro and a performance by the JAZZ HOUSE Collective on the September 9 Downtown Jamboree BDP Holdings Stage @ Lackawanna Plaza. More here.
Featured photo: William P. Gottlieb, Public domain, via Wikimedia Commons.
Like this article?  Get more when you subscribe.
Join thousands of other jazz enthusiasts and get new music, artists, album, events and more delivered to your inbox.