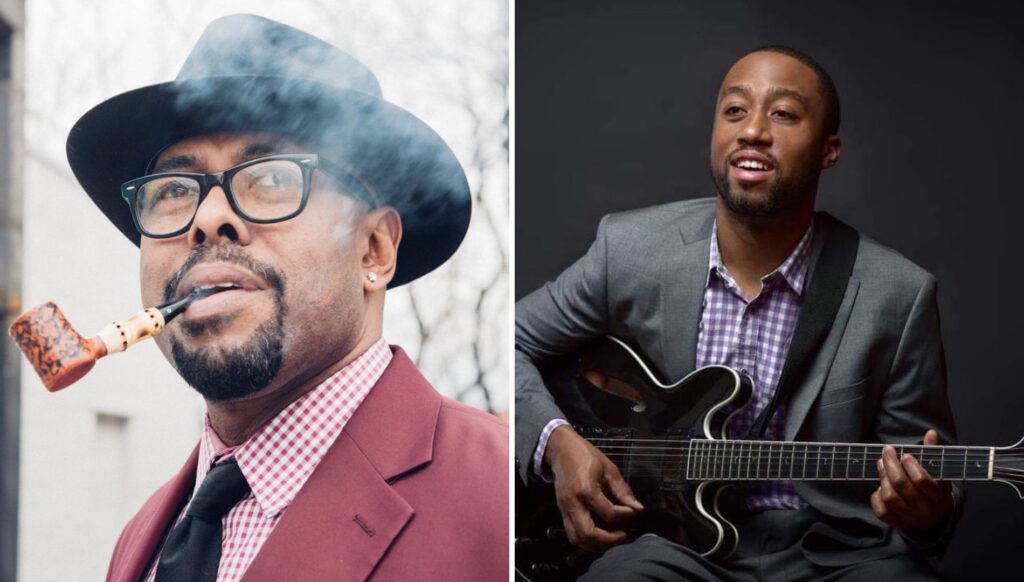 This article features new albums from Mack Avenue Records. To order Dan Wilson's new album, Vessels of Wood and Earth, click here. To order Christian McBride's 2018 album New Jawn click here. To browse the entire Mack Avenue store, click here. 
To call Christian McBride a jack of all trades is a gross understatement. The GRAMMY Award-winning bassist, composer and arranger has certainly worn a great many of his trademark fedoras over the years — as sideman on hundreds of recordings, as a bandleader on nearly 20 albums (over half released by the Mack Avenue label) and, since  2016, as artistic director of the Newport Jazz Festival.
Somewhere in between, McBride managed to eke out time to launch his own jazz imprint, Brother Mister Productions. An ardent champion and mentor for several jazz artists working today, McBride put that same care into developing a label that he's invested into the development of young musicians. It's a kindness he knows on a personal level, having received on-the-stage mentorship from a wide variety of prolific artists — from Queen Latifah to McCoy Tyner to James Brown.
The following excerpts come from a conversation between JAZZIZ Magazine, McBride and guitarist Dan Wilson, the first artist to release an album on the Brother Mister label. Sadly, what you won't read is the hilarious chatter on our mutual love for the film Lean on Me. Captured over a week before the passing of Joe Clark, the high school principal famously portrayed in the film by Morgan Freeman, McBride, Wilson and I found ourselves quoting several lines from the film in the course of this conversation. Thankfully, we managed to keep one such example intact.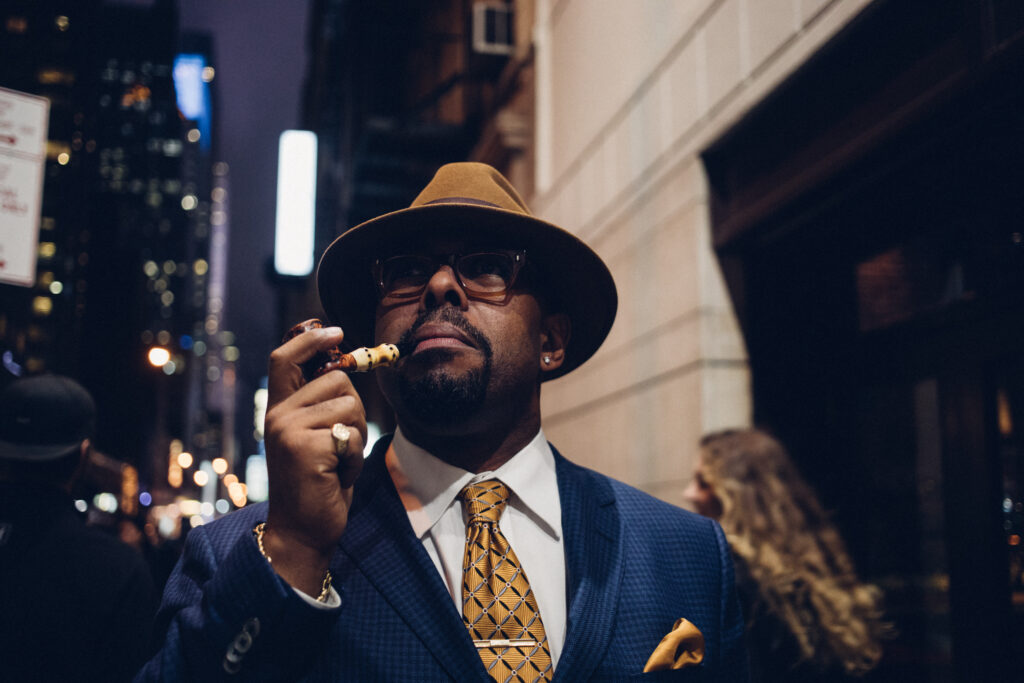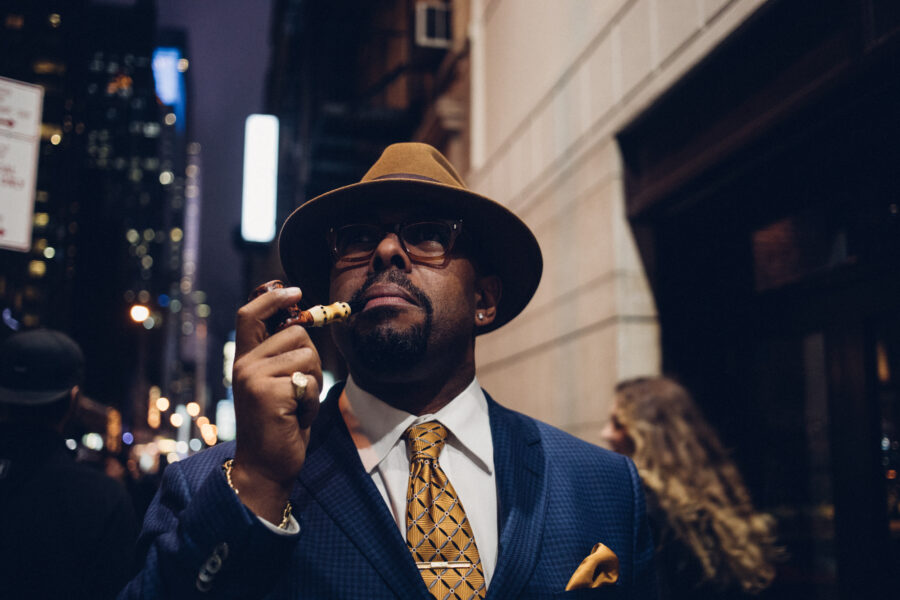 Shannon J. Effinger for JAZZIZ (SJE): I remember first hearing rumblings about Brother Mister a few years ago, so I was confused because I thought that the label had already launched back in 2017 or 2018. Am I off about the date?
Christian McBride (CM): You're right — 2018 was the [label's] first official release. And that was the release of my quartet The New Jawn.
SJE: Got it. Now let's talk about the history and origin behind the Brother Mister name. I read that it had to do with an exchange that you had had with the late Godfather of Soul, James Brown.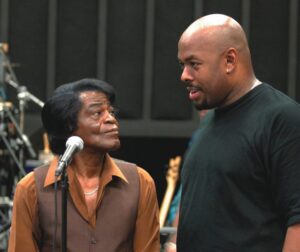 CM: Well I'm sure that it really didn't mean a whole lot to James Brown because it was so casual, but it meant the world to me. So that was the prefix that he used. If he was feeling particularly comfortable and felt like he knew you well, he always called you Mister and Miss. It was like a respect thing for him. You know, even in the most casual of moments, he would still call you Mister McBride, Mister Wilson, Miss Effinger — rarely was there a first name drop. But when he would let his guard down a little bit, it went from Mister McBride to Brother McBride, or Brother Wilson or Sister Shannon. Now he starts to pull his guard down a little bit.
When he had his guard all the way down, which was extremely rare, you got elevated to not Mister McBride, not Brother McBride, but Brother Mister McBride [Laughs]. He threw them both in there. Once we were backstage at The Hollywood Bowl. This was just a few months before his passing. And we were going through the rundown of the show and he just kind of casually threw out there just like a moment of casualness. He was just like "Brother Mister McBride? What do you think about that?" And I was like, "Yo, he said, Brother Mister!" I don't think he really knew what that meant, at least to me. So I always remembered that.
SJE: I often worry that the next generations that are coming up are not going to know James Brown or feel Aretha Franklin the way that we did coming up.
CM: It's hard for me to imagine a world like that. But that's real talk. I guess the more time moves along, the more you get away from those roots. I'm sure our grandparents felt the same way about the Swing Era. They were like, "Look, I know y'all love Miles Davis and Coltrane, but y'all better not forget about Roy Eldridge, Lester Young, Coleman Hawkins, Billie Holiday — they were good too." So we go keep the Godfather alive.
SJE: Talk about when you ultimately decided to launch the Brother Mister imprint.
CM: Well, it just seemed to be sort of an organic and natural evolution. I had produced a couple of records. On Mack Avenue, I produced Christian Sands' first record and Warren Wolf's first record. In fact, I brought Warren and Christian to Mack Avenue and I had produced a couple of other records away from Mack Avenue that I was trying to bring to Mack Avenue. My manager at that time, Andre Guess, we just kinda looked at each other and went "Hmm…I think we got the makings of an imprint here, you know?" And so we went to Mack Avenue and told them our idea and they said, "Yeah, that sounds like a plan."
SJE: You just mentioned your history with Mack Avenue Records. You've been at the label since 2008. Given your history and time with the label, elaborate more on why they were the ultimate partner for you at this juncture?
CM: Well Mack Avenue is a throwback label and I mean that in the best way, in the sense that they actually still have staff and they actually still print product. I was signed to Verve in the '90s, particularly in early '90s, when The Young Lions era was really big, and every major label had a jazz division. So you had Blue Note, which was part of EMI at that time; you had Verve, which was part of Polygram; you had Columbia at Sony; you had RCA at Warner Brothers, and not to mention the smaller labels like Muse and Maxjazz and things like that. So there was a moment in time, like 25 or 30 years ago, where the label model was still very strong.
And of course, inside the last 10 to 15 years, the whole world has gone digital, so the classic model of a record label really doesn't much exist in the way that it did back in the day. But somehow, Mack Avenue was still able to. I think they do a good job at keeping a foot in tradition, but they stay on top of what's happening in the contemporary world, as far as digital streaming and things like that. I'm actually helping them with the digital content and some of the platforms that people are using these days. So yeah, I really enjoy being on Mack Avenue.
SJE: I feel like we're in a time where it's absolutely necessary for a jazz artist to be more involved on the business side of music.
CM: Yeah, you kind of have to be whether you want to or not.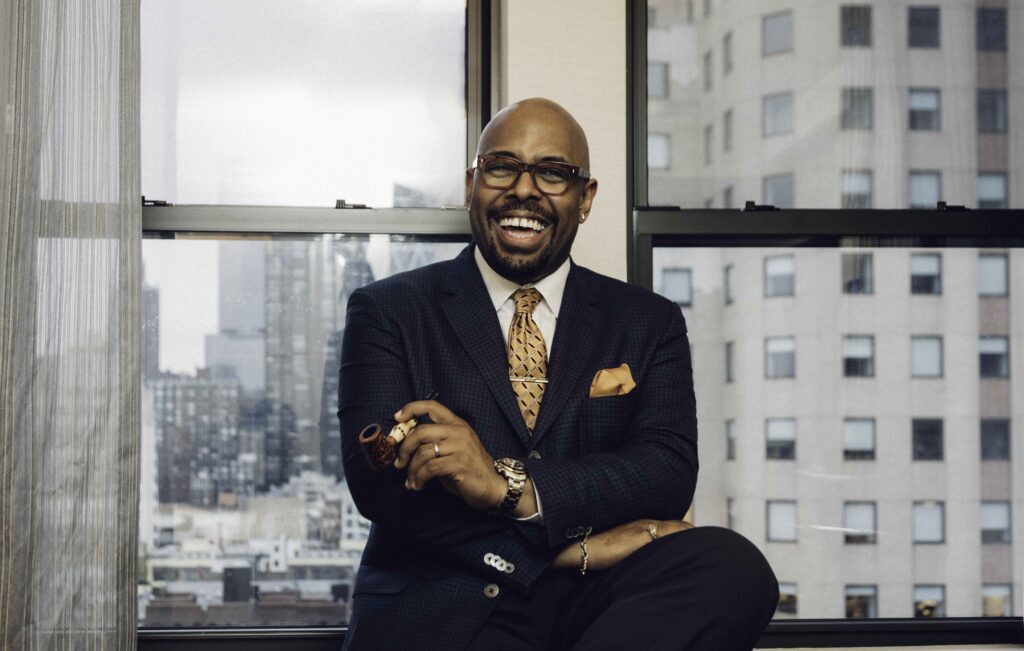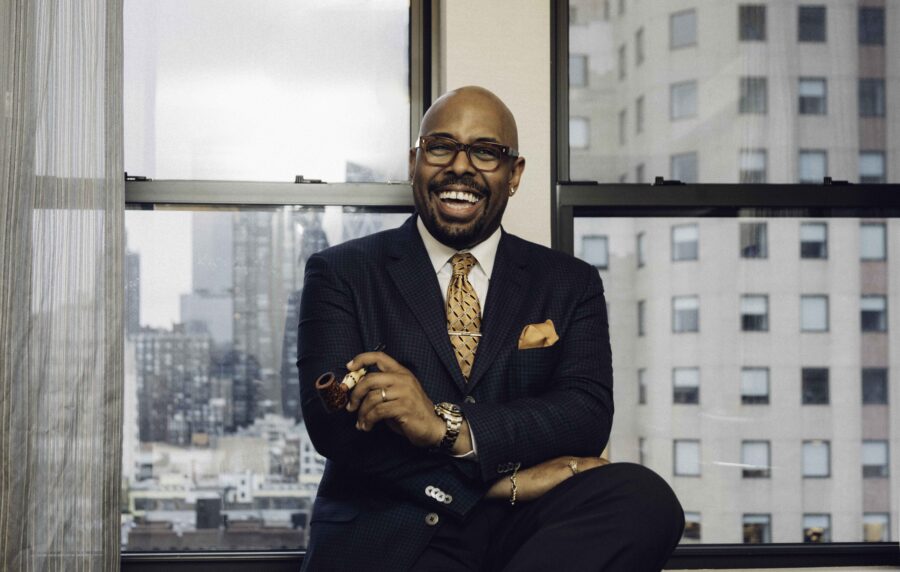 SJE: Given that your career to date has taken you so many places, was either creative control or ownership a factor in starting this new venture?
CM: I think it was a combination of a natural progression and the way that the business was moving. It was moving away from the big company signing an artist and having that artist basically working for that company. It started to move away from that and the way it was going, artists had to, as you say it, start looking at the fine print and kind of go behind the curtain, see what's there and learn about the business. So I think for me, it was probably more like this natural evolution of working with other artists and mentoring younger artists and bringing artists to the label. And at some point it just kind of seemed like, "Hey, I feel like I feel like an A&R person, or like a label exec. Let me look into this a little more." So, it was all natural.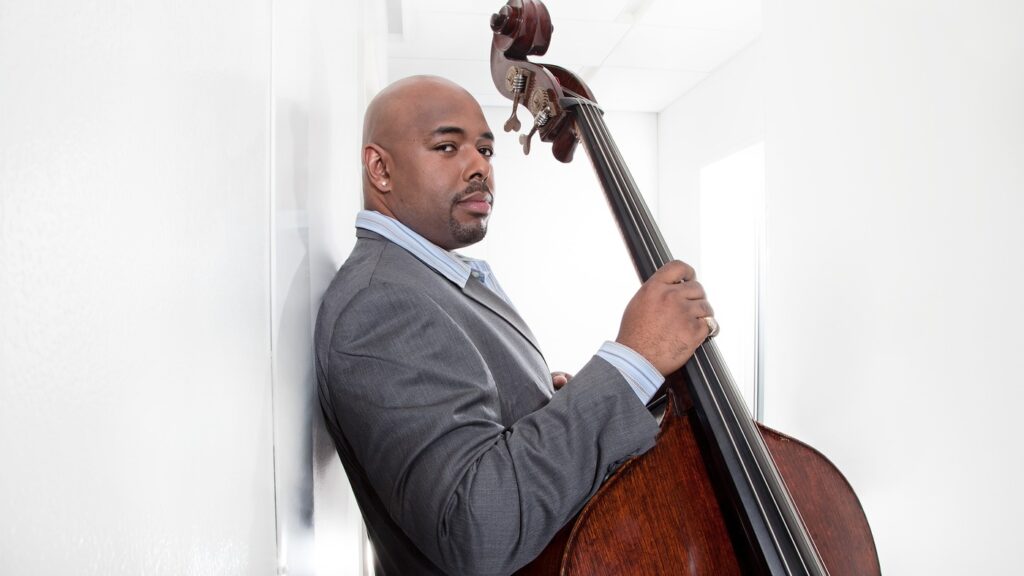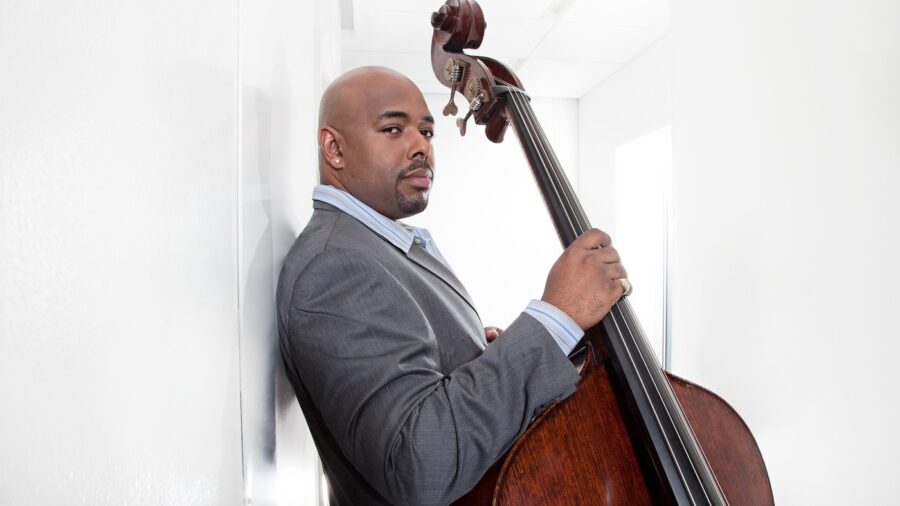 SJE: I'm starting to explore are artist-run labels in jazz — like Betty Carter's Bet-Car Records, for example. How much did you factor in that precedent, especially in jazz? Because it seems like such a rare feat for artists to have labels in this music, especially artists of color.
CM: Oh, absolutely. I think that's been a rarity in any genre, be it jazz or R&B or whatever it is. I've always kept a close eye on people like Betty, people like Charles Mingus, of course James Brown, Sam Cooke. And I look at the people who have had successful careers as executives. Obviously, someone like Quincy Jones is the first person that comes to mind. And I try to keep track of what worked, what didn't, why was this label successful and this label was not. I'm always trying to take in information, not bite off more than I can chew, because I also think that can be a potential downfall. Sometimes your eyes get too big for you for your infrastructure. Cats start going around like, "I'mma sign 10 artists," right? And then you don't have that kind of infrastructure or the capital to be able to take care of 10 artists. So you start with maybe one here and then you get two.
So I'm very excited that Dan [Wilson] is going to be putting out something on Brother Mister. He literally knocked me out the first time I heard him play. I actually got a little upset when I first heard him play, because I was like, "How come I don't know about him?" I was like, "Yo, this cat is ridiculous."
Dan, that was that 2013? I think it was either '13 or '14 because that was the year I was the artist-in-residence at Tri-C Jazz Festival.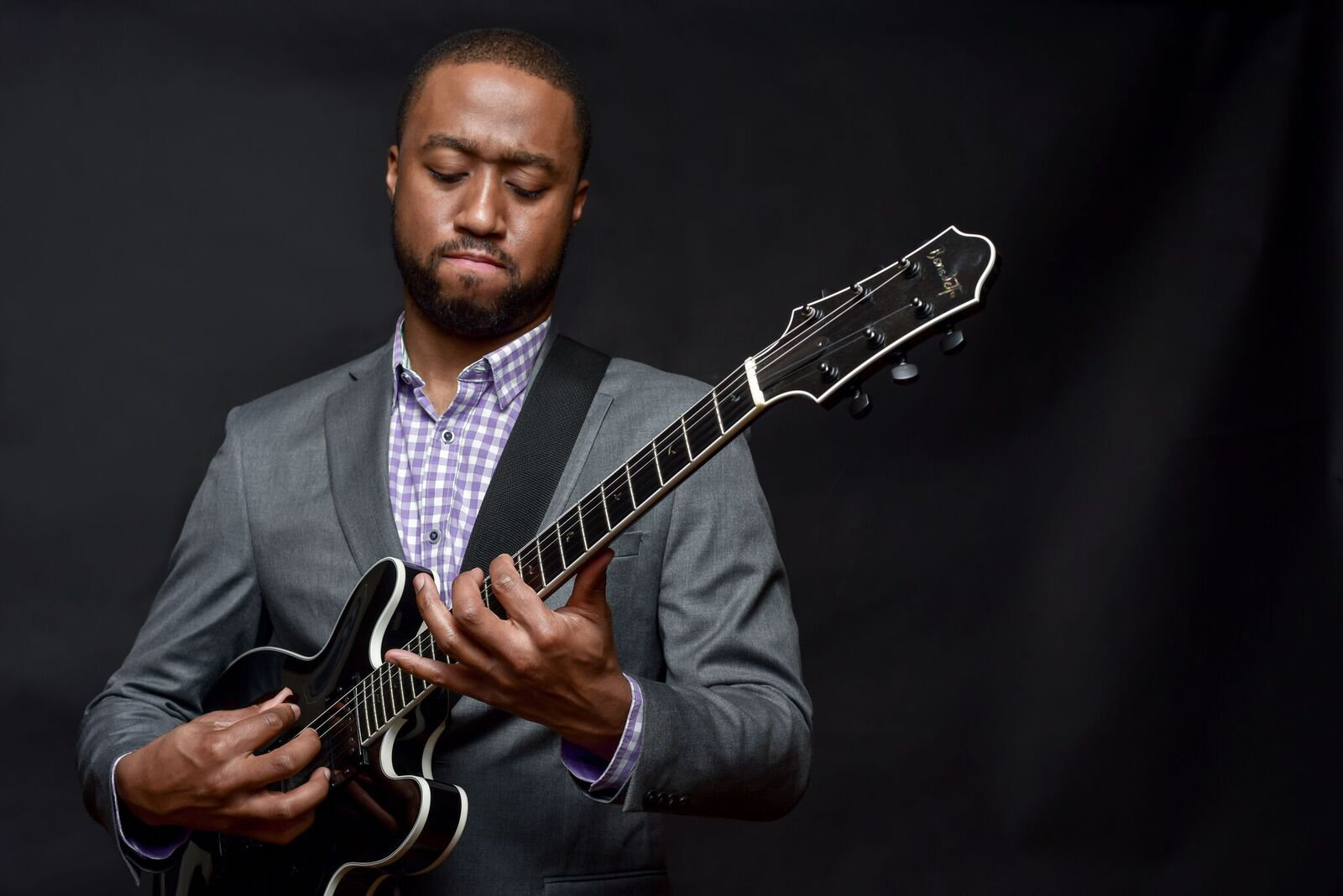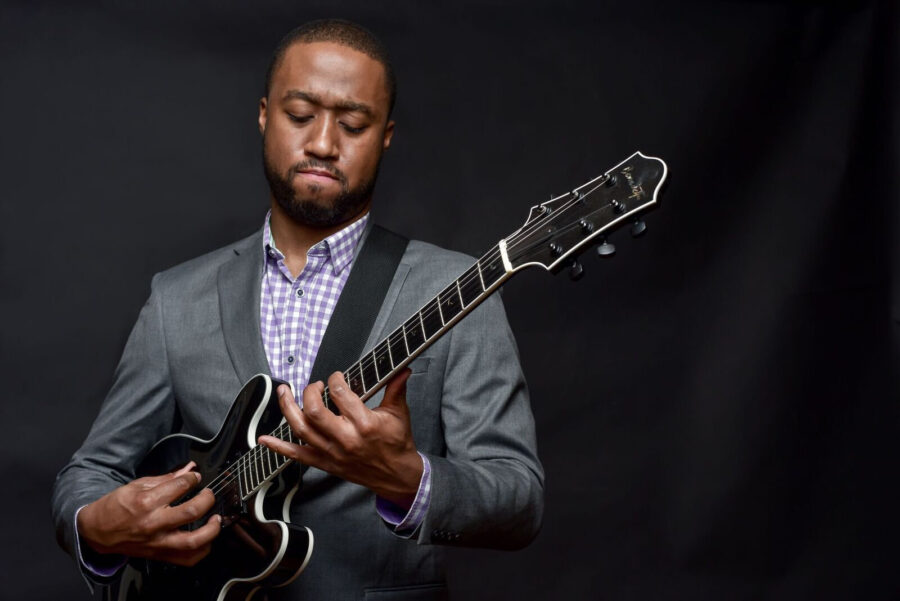 SJE: Dan, now let's pivot over to you. Tell me about your new album with Brother Mister.
Dan Wilson (DW): The name of the album is Vessels of Wood and Earth. I came up in the church. I believe it was in 2 Timothy where it's talking about, "…in a great house there are not only vessels of gold and silver, but also of wood and Earth." I took that to mean that when we are so focused on whoever's out front, we forget about who really makes the engine go, you know?  It's not always the shiny things that are really holding up the house.
I have a tune called "The Rhythm Section," where the drummer takes the melody and the rest of us are playing a rhythm part, and that's somewhat unusual. If you watch any jam session in New York or somewhere like that, you'll find a line of horn players. And the drummer and the bass player, you know, just get beat up all night. I just really wanted to show my support for that part of the band. James Brown was great, but so was Bootsy Collins, so was Fred Thomas, so was "Jabo" (John Starks), so was Clyde Stubberfield. Without them, they all contributed to his sound. So I want to celebrate the great musicians that I find myself on stage with.
SJE: What has been like to work with Christian in this capacity? Did anything change or was it pretty much business as usual?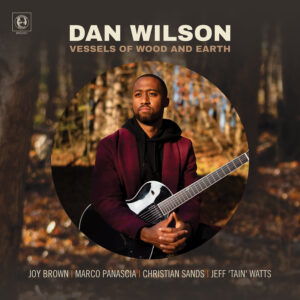 DW: This is the cool thing about working with McBride: I've been a sideman for various different people and sometimes you have to navigate your bandleaders' quirks or difficult parts of their personality. I first joined his band and was kind of bracing myself for that. I'm like, "There's going to be something weird that I have to work around." That never came, and it extended into the studio session. Even on the production side of things, some cats get the title of producer and you think it's going to be like, "No one talks in my meetings. This is not a democracy!" [Laughs] It wasn't like that at all. He made suggestions where they were necessary, but he didn't take over. [In one instance,] I was a little insecure about this Isley Brothers tune I brought into rehearsal and he was like, "I like you man, cause it's who you is." [Laughs] That pretty much sums it up.
Photo of Christian McBride courtesy Mack Avenue/Anna Webber
Photo of Dan Wilson courtesy the artist
Join thousands of other jazz enthusiasts and get new music, artists, album, events and more delivered to your inbox.