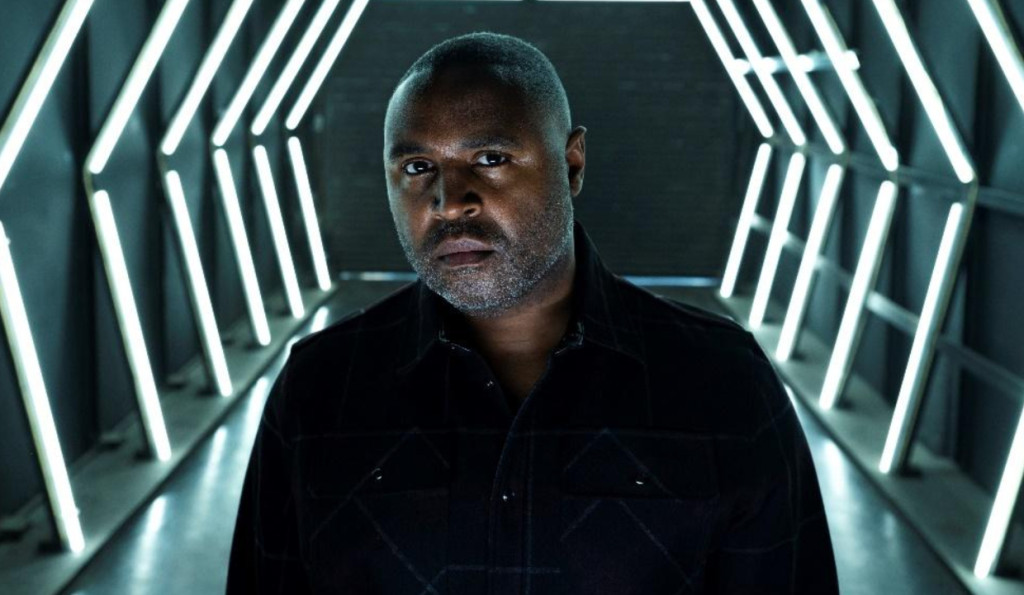 The Week in Jazz is your roundup of new and noteworthy stories from the jazz world. It's a one-stop destination for the music news you need to know. Let's take it from the top.
Noteworthy
Ahmad Jamal Dies: Ahmad Jamal, one of the most important and influential jazz pianists of his generation, passed away on April 16, aged 92. Jamal began playing his piano at a young age and went on to develop a unique style, incorporating many diverse influences, including elements of swing, bebop and cool jazz. He first gained attention in the 1950s with his trio and rose to become one of the most successful small-group leaders in jazz, receiving many awards, including an NEA Jazz Master Award and a Lifetime Achievement Grammy for his contributions in music history.
Brandee Younger on Good Morning America: Brandee Younger recently sat down with Good Morning American to discuss her new album, Brand New Life, and the unparalleled legacy of trailblazing jazz harpist Dorothy Ashby. Younger appeared alongside Pete Rock to discuss the lasting impact of Ashby's music across hip-hop and R&B, and how Brand New Life celebrates Ashby's groundbreaking work. Watch her appearance on Good Morning America via the player below.
Sweetwater Movie Soundtrack Out Now: Candid Records will release the soundtrack to Sweetwater on April 14. The film, written and directed by Martin Guigui, tells the true story of Nat "Sweetwater" Clifton, the first African American to land an NBA contract. The soundtrack features Keb'Mo', Gary Clark Jr, Dianne Reeves, Terri Lyne Carrington, Robert Randolph and more.
Michel Petrucciani Montreux Years Release: BMG and The Montreux Jazz Festival have released Michel Petrucciani: The Montreux Years. The brand-new release in The Montreux Years series is a collection of pianist Michel Petrucciani's most memorable performances at the Montreux Jazz Festival from 1990 to 1998. It is available in multi-format configurations, including vinyl, CD and HD digital.
Classic Tito Puente Album Reissued: Craft Latino will reissue Tito Puente's acclaimed 1985 album, Mambo Diablo, on audiophile-quality vinyl and HD digital for the first time ever on May 26. The remastered album joyfully blends jazz standards with original material and features the fan-favorite title track. Mambo Diablo's reissue is part of the label's ongoing centennial celebrations for the King of Latin Jazz, including special reissues, exclusive digital content and more.
Kendrick Scott Presents Unearthed: Unearthed, a new multidisciplinary work from composer/drummer Kendrick Scott, will be available as a free stream on June 16-23, following its May 12 premiere in Houston, produced by DACAMERA. The work tells the story of Sugar Land 95, convict laborers from the post-Civil War era whose unmarked remains were recently discovered in a suburb of Houston. It was created by Scott with distinguished collaborators, including pianist Gerald Clayton, poet Deborah D. E. E. P. Mouton, the Harlem Quartet, and visual artist Robert Hodge.
New Albums
Julian Lage, The Layers (Blue Note): The Layers is guitar virtuoso Julian Lage's companion piece to his acclaimed 2022 album, View With a Room. The collection features six original pieces recorded during the same sessions, which found Lage discovering new orchestrational possibilities by augmenting his deeply attuned trio of bassist Jorge Roeder and drummer Dave King with the addition of fellow guitar icon Bill Frisell.
Marcus Strickland Twi-Life, The Universe's Wildest Dream (Strick Muzik): Marcus Strickland meditates on life's biggest questions and ideas on The Universe's Wildest Dream, his latest Twi-Life album. Rooted in Afrofuturism and released via his own Strick Muzik label, the record also encapsulates Black World Music via its invigorating mix of jazz, hip hop, soul, Afro-Caribbean and African music. The album was released on January 13.
Ingrid Laubrock, The Last Quiet Place (Pyroclastic): Saxophonist/composer Ingrid Laubrock fuses experimental jazz ensemble, avant-rock group and altered string quartet in one electrifying sextet on her new album, The Last Quiet Place. Joining her on the record are Mazz Swift, Tomeka Reid, Brandon Seabrook, Michael Formanek and Tom Rainey, performing original Laubrock compositions inspired by the works of author Elizabeth Kolbert.
Ethan Philion, Meditations on Mingus (Sunnyside): Bassist Ethan Philion pays homage to Charles Mingus on the year of the jazz legend's centenary with Meditations on Mingus. The album includes fresh arrangements of Mingus compositions, performed with a strong ensemble including Dana Hall and Russ Johnson, compiling a program that Philion defines via a statement as speaking to current events and serves "as a call for the listener to change the evil in people and to end hatred."
Live Music and Festival News
Adam Larson at Smalls Jazz Club, May 17: Saxophonist Adam Larson released With Love, From New York on April 7. This is the final instalment of Larson's trio trilogy, each release of which focuses on a city that has been artistically important for him. Larson will be celebrating the release of this album at New York's Smalls Jazz Club on May 17. Tickets here.
Full Program of the 43rd Festival International de Jazz de Montréal Unveiled: The Festival Internal de Jazz de Montréal has announced the lineup of its 43rd edition, which will take place on June 29-July 8. Over the course of ten days, world-renowned artists including Buddy Guy, Diana Krall, Robert Plant and Alison Krause, Melody Gardot, Herbie Hancock and George Benson will rub shoulders with jazz's rising stars, sometimes even sharing the same stage on both indoor and outdoor Festival stages. More here.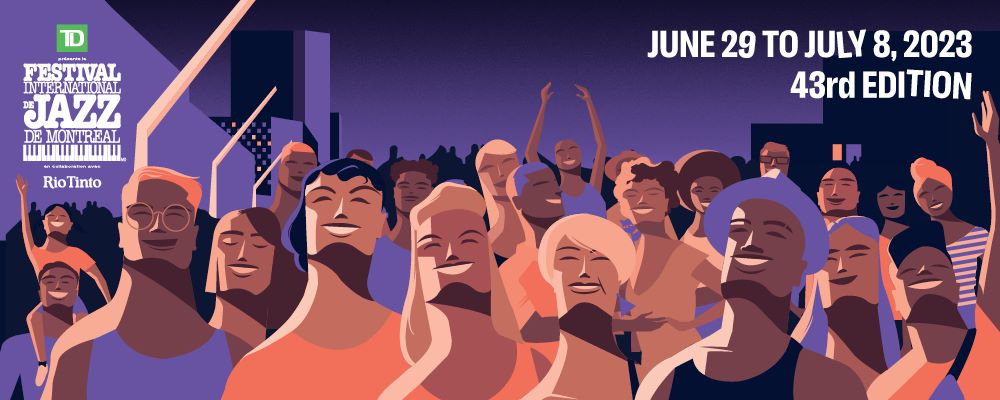 GBH Music and JazzBoston Celebrate the Life of Eric Jackson with Free Concert on International Jazz Day: GBH Music, in collaboration with JazzBoston, will celebrate the life and talent of the late legendary jazz host Eric Jackson with "PEACE: The Concert for Eric Jackson," a free concert at GBH's Calderwood Studio on International Jazz Day, April 30. Jazz fans worldwide can RSVP to a free virtual stream of the concert at 4 p.m. ET via the GBH Music website. Tickets to the in-person experience are sold out.
George Benson @ NJPAC, June 2: Legendary guitarist George Benson will be performing a concert at the NJPAC on June 2. Tickets here. Now in the seventh decade of his recording career, Benson continues to dazzle audiences around the world and this NJPAC concert will be his only Northeastern concert of the Spring/Summer 2023 season.
Arts for Art Announces Vision Festival 2023 Lineup: Arts for Art Arts for Art has announced the lineup for the 2023 edition of its marquee Vision Festival, which will be taking place at Roulette in Brooklyn, New York, on June 13-14. Subtitled "Improvising the Future," the two-day event will feature performances by great free jazz musicians, including Joëlle Léandre, Reggie Workman, Gerald Cleaver, William Parker and Patricia Brennan, among many others. More here.
Featured photo by Justin Bettman.
Like this article?  Get more when you subscribe.
Join thousands of other jazz enthusiasts and get new music, artists, album, events and more delivered to your inbox.