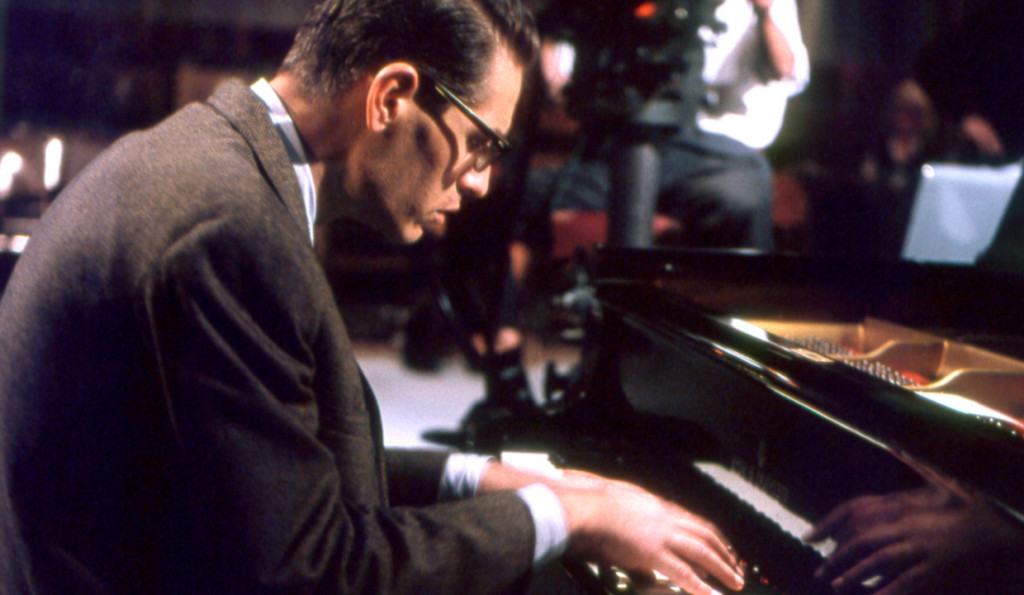 The Week in Jazz is your roundup of new and noteworthy stories from the jazz world. It's a one-stop destination for the music news you need to know. Let's take it from the top.
Noteworthy
ECM Launches New Audiophile Vinyl Series: ECM will launch its new audiophile vinyl reissue series, Luminessence, on April 28 with Kenny Wheeler's Gnu High and Nana Vasconcelo's Saudades. The series includes jewels of the label's deep catalogue that have been long out of print or never been available on vinyl in elegant, high-quality editions cut from the original masters.
Theo Croker and Ego Ella May Share AI-Gerenated Video: Theo Croker and Ego Ella May have shared an AI-generated video for "Slowly" from their collaborative EP, By the Way. Watch it via the player below. An official press release statement reads: "Through a delicate process of curatorial experimentation and refining, the AI-fed prompts were inspired by the track's lyricism to mimic the stream-of-conscious style writing, creating a visual as striking as the song itself."
Previously Unreleased Bill Evans Recordings: Elemental Music will release a new collection of previously unreleased recordings of Danish radio broadcasts by jazz piano master Bill Evans. Treasures: Solo, Trio & Orchestra In Denmark, 1965-1969 is a diverse compilation produced by Zev Feldman, capturing both live and in-studio performances by Evans. The album will be released as a Record Store Day exclusive on April 22, and available on CD/digital on April 28.
Brava Jazz Publishing Creates a Platform for Big Band Jazz Women Composers and Arrangers: Brava Jazz Publishing has announced the launch of a new platform for women composers and arrangers in the field of big band jazz. The new publishing company is a collaboration between jazz composer/arranger Annie Booth and Alan Baylock, and launches this Spring 2023 with a diverse catalog of big band music for all ability levels, from middle school to professional, composer and/or arranged by women. More here.
New and Upcoming Albums
The New Mastersounds, The Deplar Effect (Color Red): The New Mastersounds showcase their funk and fusion chops on their 17th album, The Deplar Effect, which captures them on a high after a two-year hiatus from in-person engagements. The title of the album alludes to the impact of the environment where they recorded its music, surrounded by the beautiful weather, snowcapped mountains and water at Floki Studios in Troll Peninsula, Iceland.
Brian Jackson, This is Brian Jackson (BBE): Brian Jackson, the longtime collaborator of Gil Scott-Heron, released his first solo studio album in over 20 years, the starting point for which was a number of unfinished tracks originally intended for a never-released Jackson solo project in the mid-'70s. This Is Brian Jackson displays Jackson's sparkling songwriting, vocal delivery and musicianship, beautifully framed by Phenomenal Handclap Band founder Daniel Collás' production.
Al Foster, Reflections (Smoke Sessions): Revered drummer Al Foster reflects on a lifetime of encounters with jazz icons on his second album on the Smoke Sessions label. On Reflections, he revisits the work of several of his legendary peers, from Miles Davis to Thelonious Monk and beyond, with an all-star quintet featuring Chris Potter, Nicholas Payton, Kevin Hays and Vicente Archer.
Duduka Da Fonseca, YES!!! (Sunnyside): Drummer/composer Duduka Da Fonseca continues to fuse Brazilian rhythms and jazz in groundbreaking ways on his new album, YES!!!, released last year on Sunnyside. The 10-track affair also has the distinction of introducing his new supergroup of like-minded musicians, the Quarteto Universal, with guitarist Vinicius Gomes, pianist Helio Alves and bassist Gili Lopes.
Live Music and Festival News
Vijay Iyer at the Big Ears Festival: Pianist/composer Vijay Iyer will perform three different concerts at Big Ears Festival in Knoxville, Tennessee. On March 30, he will perform with the Vijay Iyer Trio, featuring Linda May Han Oh and Tyshawn Sorey. On March 31, he will take to the stage with the Love in Exile trio with Arooj Aftab and Shahzad Ismaily. On April 1, he will perform with the world-renowned strings ensemble, the Parker Quartet. More here.
World Premiere of New Arturo O'Farrill @ NYC's Symphony Space, April 14: Work at The Afro Latin Jazz Alliance will present the World Premiere of Fractured Nation, a new symphonic composition by pianist/composer Arturo O'Farrill at New York City's Peter Jay Sharp Theatre at Symphony Space on April 14. The work, which tackles tough questions on equality, separation of church and state, systemic racism and violence, and the hope for a brighter future for generations to come, will be performed by the New Amsterdam Symphony Orchestra with guest conductor Felipe Tristán. Tickets here.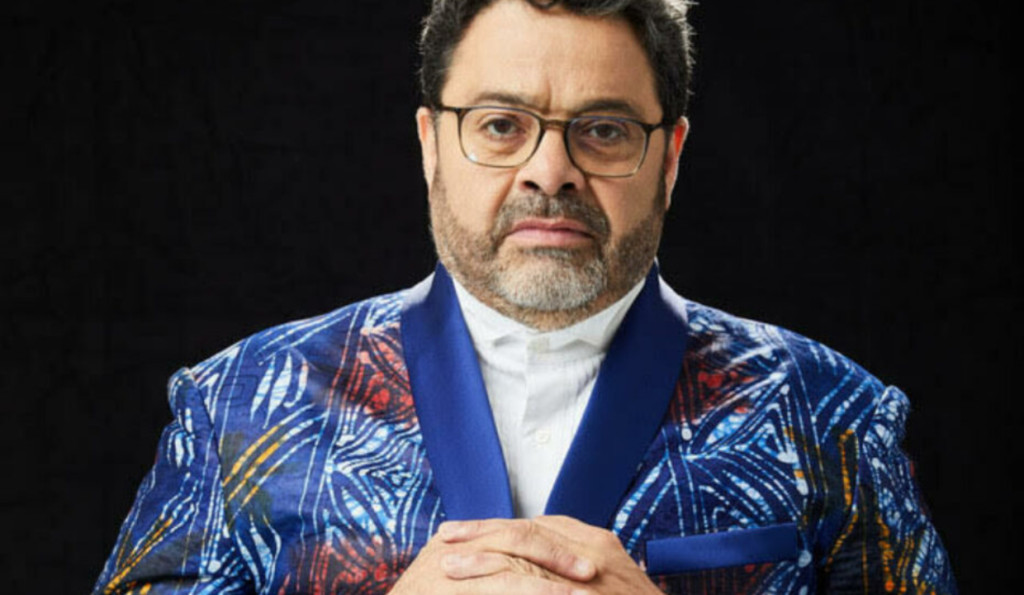 Harris Theater Unveils 20th Anniversary Season: Chicago's Harris Theater for Music and Dance celebrates the 20th season of its Harris Theater Presents season, presenting new works and commissions. These include a special program created for the Harris by Jazzmeia Horn and a new recording project by Arooj Aftab, Vijay Iyer and Shahzad Ismaily, as well as performances by Marquis Hill, Nella and Alexis Lombre. More here.
Jazz at Princeton University Lineup, April 15: Jazz at Princeton University, helmed by saxophonist/composer Rudresh Mahanthappa, presented the annual Princeton University Jazz Festival on April 15. The festival features Artemis, Mahanthappa and his Bird Calls ensemble, jazz greats playing with Princeton's student groups and Rufus Reid with the Creative Large Ensemble. More here.
Emilie-Claire Barlow Celebrates New Album in Birdland Theater, March 31: Canadian songstress Emilie-Claire Barlow will celebrate the release of the 13th album, Spark Bird, in concert at New York City's Birdland Theater on March 31. Tickets here. The concert will kick off the Juno-Award-winning vocalist's first-ever American tour. Spark Bird will be released on March 31 via Empress Music.
Featured photo: Jan Persson/CTSIMAGES.
Like this article?  Get more when you subscribe.
Join thousands of other jazz enthusiasts and get new music, artists, album, events and more delivered to your inbox.