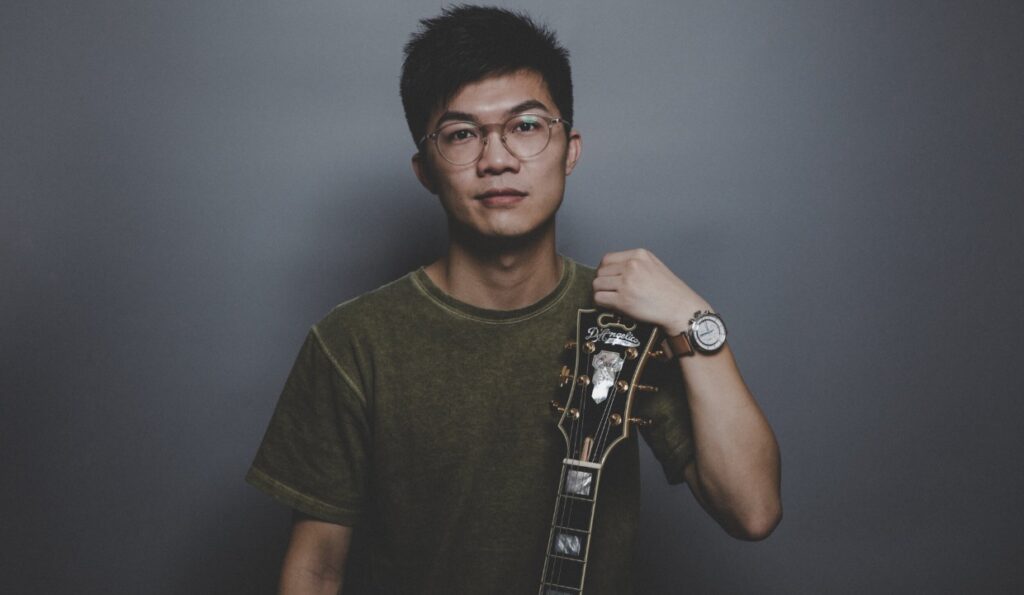 Alan Kwan started playing guitar in his mid-teens and was into rock-and-roll before his ears opened up to the expressive potential of jazz music and improvisational techniques. He began to develop a personal style, drawing on lessons learned from the great masters of the past and the golden age of modern jazz, including Miles Davis, John Coltrane and Joe Pass. With Petrichor (2019), Kwan fulfilled a longstanding ambition to lead a quartet session recapturing the methods, aura and magic of those iconic full-lengths.
Yet, Petrichor is also a profoundly personal album. Recorded around the time of his landmark 30th-birthday in 2018, it serves as a type of documentation of his artistic development up to that point, as a musician, as a bandleader, and as a composer. It is a portrait of a young artist beginning to come of age. It is the culmination of the experiences he gained up to that point – from his first gigs in his native Hong Kong to the formal education of his time at the University of North Texas to cutting his teeth on the fabled and notoriously "demanding" NYC jazz scene.
In fact, this album offers a program of all-original compositions that Kwan penned and developed over the course of these formative years. Many of these seven cuts were well-worn by the time he got to the recording studio. Indeed, the title of the record is a term used to refer to the scent produced when the rain falls on dry soil, signifying here the manifestation of Kwan's creative fertility. With this record, as he puts it, "I wanted to make a report card for myself. Something that would show me where I had come from and where I was going."
These pieces are performed here with an all-star quartet, featuring three of the most in-demand jazz musicians around today. They are pianist Fabian Almazan, bassist Linda May Oh and drummer Jonathan Blake, plus special guest saxophonist Dayna Stephens. Assembling this lineup was important for Kwan because, as he says, it was an integral part of his ambition "to make a record with some of my favorite musicians."
Petrichor is a lush and sophisticated showcase of Kwan's warm guitar playing style and penchant for melody, as well as his compositional prowess and wide-ranging influences. However, he also delights in taking a step back and creating the space for his fellow band members to shine. The result speaks to the power of in-the-moment creativity. The fact that Petrichor was recorded in the "traditional" way, over the course of one single six-hour session, helps this process and occasionally carries an ethereal glow, calling to mind some of the most classic ECM recordings.
Its influences are wide-ranging but the session feels focused, capturing the listener from the start to its conclusive, intimate guitar-and-piano duet on "Tread Softly." All in all, Petrichor encapsulates some of what Kwan feels that gentle simplicity that jazz is, fundamentally, all about: "it's all about decisions. If you want to make it loud or if you want to make it soft. If you want to make it complicated or simple."
Like this article?  Get more when you subscribe.
Join thousands of other jazz enthusiasts and get new music, artists, album, events and more delivered to your inbox.